Tesla's Elon Musk describes factors needed to grow company in Nevada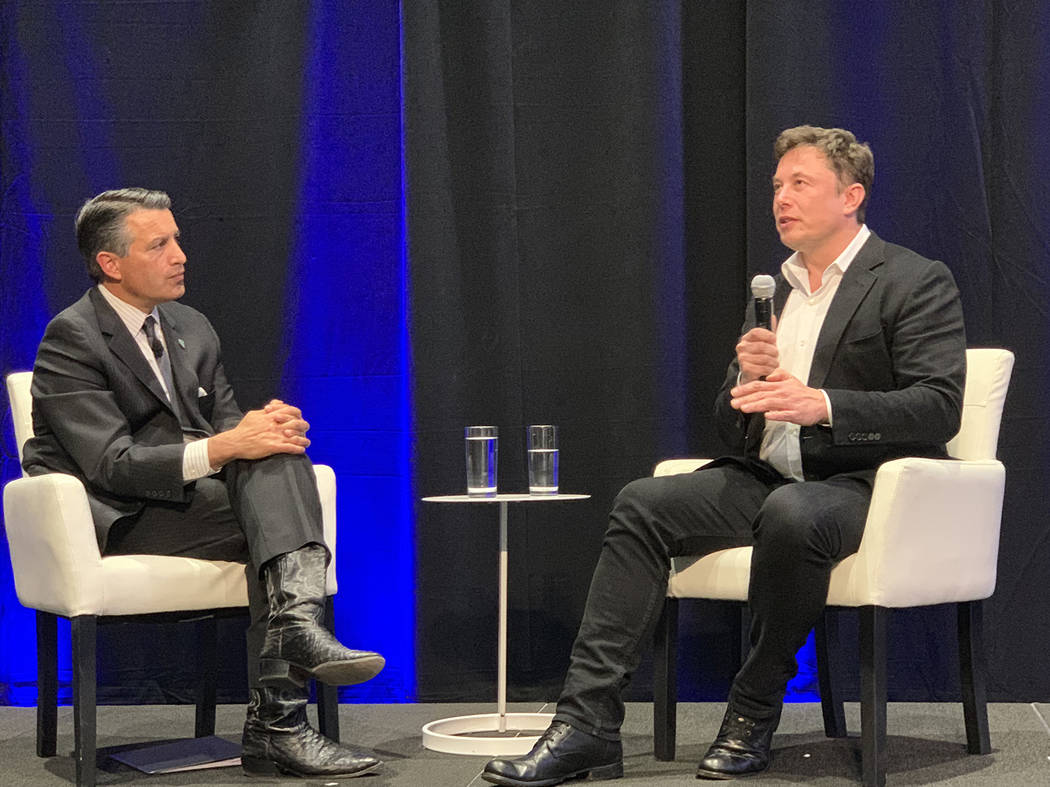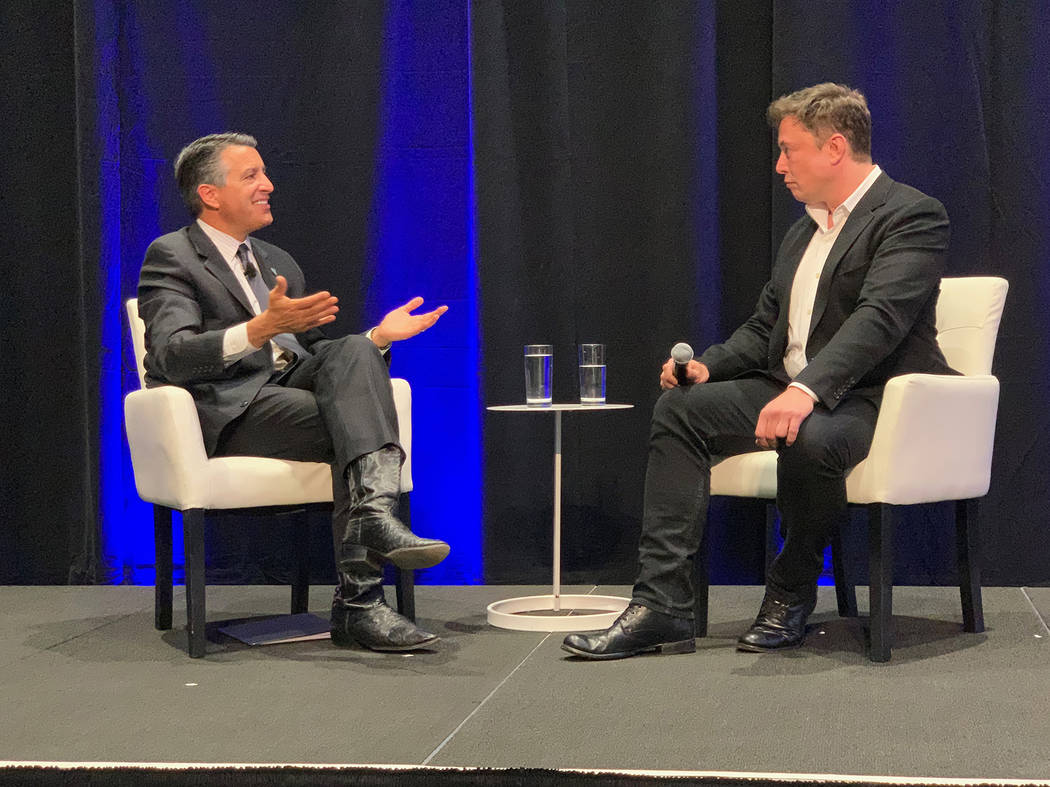 STOREY COUNTY — The need for more infrastructure and housing is constraining Tesla Motors' desire to grow its footprint in Northern Nevada, Tesla CEO Elon Musk said Tuesday.
Musk's comment came during a technology and innovation summit hosted by Gov. Brian Sandoval at Tesla's Gigafactory 1 located just outside of Sparks.
Musk said he envisions growing the number of employees at the Nevada factory from roughly 7,000 currently to upward of 20,000 in the future, and more than doubling the physical footprint of the 5.8 million-square-foot lithium-ion battery factory.
For that to happen, the area needs to offer more infrastructure, including schools, buildings, roads and affordable housing, Musk said.
"The biggest constraint on growth here is housing and infrastructure," Musk said.
Tesla, he said, is considering taking at least part of the housing issue into its own hands.
"We're looking at creating a housing compound on site at the Gigafactory, using kind of high-quality mobile homes," Musk said.
According to the most recent quarterly data from real estate appraiser Johnson Perkins Griffin, vacancy rates for Reno apartments for the second quarter of 2018 was between 1.2 and 1.9 percent, depending on the type. And the average monthly rent had jumped to $1,318, which is 58 percent higher than rental rates just six years ago.
Median home prices in the Reno/Sparks area hit an all-time high over the summer, topping out at $389,000 in July, according to numbers from the Reno/Sparks Association of Realtors.
Sandoval said projects already are underway to help address infrastructure needs, including work on Reno's spaghetti bowl freeway interchange to alleviate some of the increased traffic that accompanied the influx of tech companies to the Tahoe Reno Industrial Center.
Housing, the governor said, is an ongoing issue that the state is working with housing developers to address.
"We're constantly looking at ways to allow for the construction of that affordable housing," Sandoval told reporters after the event.
Musk and other leaders from tech companies in the industrial park, including Blockchains LLC CEO Jeffrey Berns, heaped praise on Nevada and Sandoval for working to bring the companies to the state and continuing to work with them on infrastructure projects to ensure that they stay.
"Nevada's a real get-it-done state," Musk said. "Just keep being you. Don't change, and we'll be fine."
And Sandoval, who is the last year of his second and final term as governor, is hoping that will be the case even when he's out of office.
When Sandoval became governor after winning the 2010 race, the state's unemployment rate was above 14 percent, and more than 175,000 Nevadans had lost their jobs during the recession, and ranked as one of the worst states in the nation in bankruptcies and home foreclosures.
Those challenges prompted him to push to encourage major technology companies such as Apple, Switch, Google, Tesla and others to expand in or move to Nevada, with the hope of lessening the heavy reliance on gaming and tourism, and creating a more diversified economy. Or as he calls it, "the new Nevada."
"We're not done yet," Sandoval said. "We're not anywhere near being finished yet."
Contact Capital Bureau Chief Colton Lochhead at clochhead@reviewjournal.com. Follow @ColtonLochhead on Twitter.