Vice President Pence to campaign for Laxalt in Las Vegas
Updated September 4, 2018 - 1:47 pm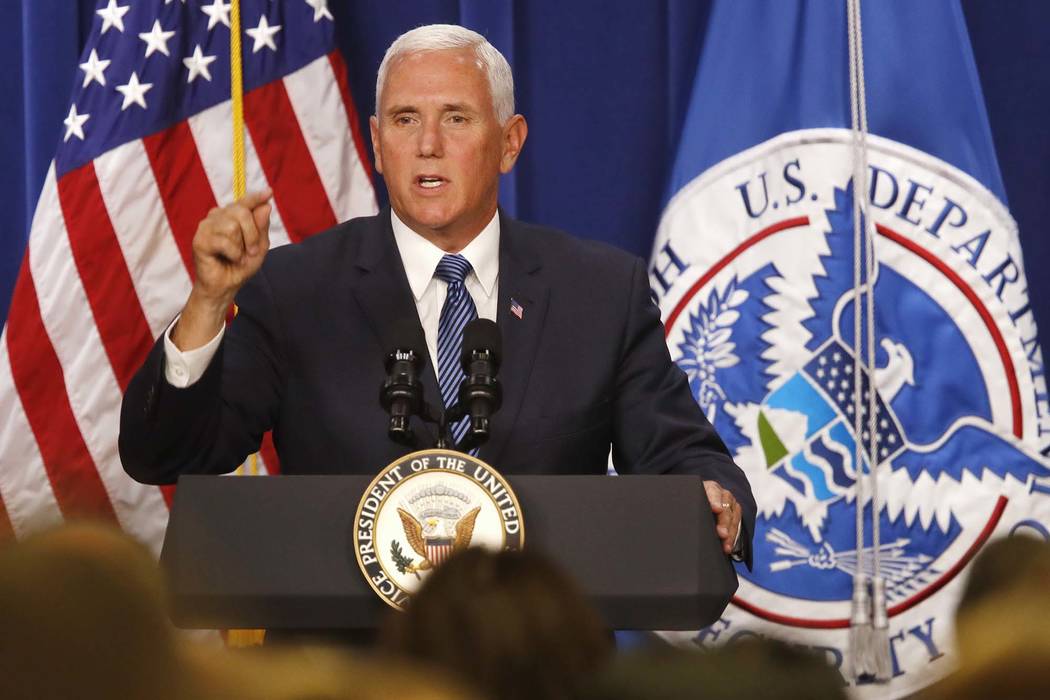 Vice President Mike Pence will travel to Las Vegas on Friday to campaign for Attorney General Adam Laxalt, the GOP nominee in the governor's race.
Pence also will attend a veterans' event with Sen. Dean Heller., R-Nev., a White House official told the Las Vegas Review-Journal Tuesday.
Heller is the only Republican senator seeking re-election this year in a state that Democrat Hillary Clinton won in 2016. He's made veterans' issues a centerpiece of his campaign.
Pence was scheduled to attend a fundraiser for Heller in April but canceled when he instead filled in for President Donald Trump at a summit in South America.
Contact Debra J. Saunders at dsaunders@reviewjournal.com or at 202-662-7391. Follow @DebraJSaunders on Twitter.