Workers skipped checks at Nevada homes for mentally ill, report finds
January 29, 2018 - 12:32 pm
Updated January 29, 2018 - 2:47 pm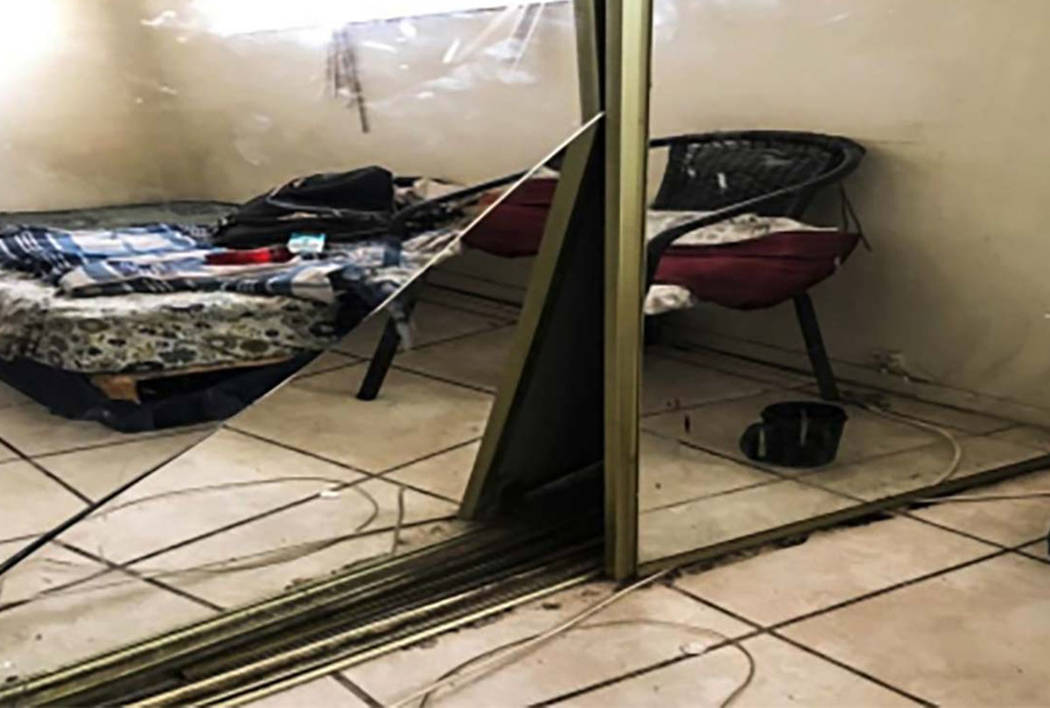 An investigation of filthy conditions at state-funded homes for people with mental illness concluded that caseworkers failed to conduct monthly visits and did not follow up when serious violations were uncovered.
"Environmental reviews and inspections were supposed to be incorporated into the monthly home visits," according to a report released Monday by the Nevada Department of Health and Human Services. "However, there is no evidence to support such inspections consistently occurred."
Richard Whitley, state Department of Health and Human Services director, announced Monday that Health Care Quality and Compliance, the regulatory agency that licenses and certifies other health care businesses, will now monitor and regulate these homes — instead of case workers and other clinical staff.
Annual inspections were conducted, the report said, but workers did not follow up to see if violations were resolved until the next annual inspection.
Case workers in Southern Nevada also failed to note "unsanitary and public health hazard issues."
There was a "consistent pattern of under-reporting" and many of the reports looked identical to one another. Reports completed by caseworkers often lacked signatures and were difficult to read, it said.
Deplorable conditions at the homes, including feces, rodents, mildew, broken glass, dirty walls and filthy furniture were uncovered by a state audit released this month. Health officials and lawmakers scrambled to understand how caseworkers missed the warning signs and how Nevada failed to protect its most vulnerable residents.
"The providers, state clinical staff and their supervisors had a responsibility to these individuals and they failed to live up to those responsibilities," Whitley said "There is no defense for their actions and it is not clear why they did not more quickly react despite having the necessary tools. Clearly, inadequate supervision allowed these conditions to continue."
Though case workers were required to inspect the homes every month, a source who spoke to the Review-Journal on condition of anonymity for fear of retribution said some workers filled out the reports while sitting in their cars — and never went in the homes. The source said documenting conditions inside the homes would force a worker to relocate clients — a difficult task given the shortage in facilities for mentally ill residents.
There are 142 such homes across the state. Providers receive $1,450 a month for rent and utilities per client, per month.
As a result of the four-day investigation, 84 homes in Southern Nevada — nearly 60 percent of the total — were put on 10- and 30-day corrective action plans. Thirty-eight homes were placed on similar plans in Northern Nevada. Conditions requiring intervention ranged from shattered glass to broken fire alarms and trash, according to Chrystal Main, a spokeswoman at the Nevada Department of Health and Human Services.
The investigation, ordered by Whitley's office, also found that half the home providers were not certified — despite a law signed by Gov. Brian Sandoval on June 1 that requires certification by the state.
The report concluded clinical staff and case workers are not in the best position to inspect and regulate the providers who operate the homes. Further investigation could lead to disciplinary action for certain employees, the report said.
Contact Ramona Giwargis at rgiwargis@reviewjournal.com or 702-380-4538. Follow @RamonaGiwargis on Twitter.
Nevada CBLA Homes Investigation Report by Las Vegas Review-Journal on Scribd