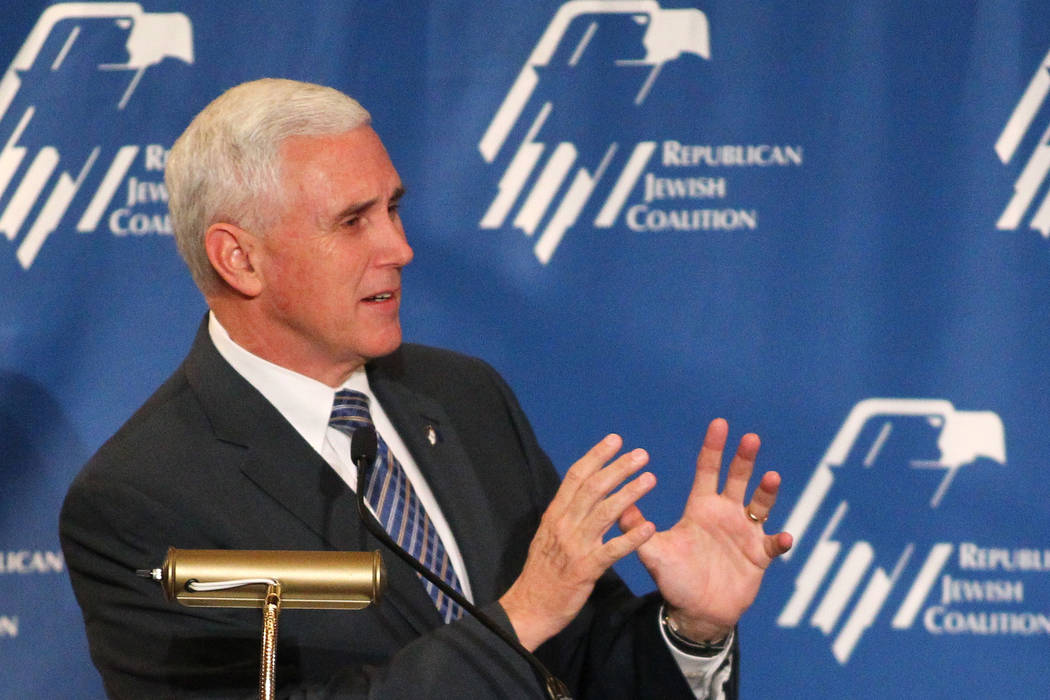 Vice President Mike Pence and House leaders will honor Las Vegas residents Dr. Miriam and Sheldon Adelson at a June 7 fundraiser in Washington for the National Republican Campaign Committee.
House Republicans are preparing for competitive 2018 midterm elections. The White House remains embroiled in controversies and investigations into possible Russian influence in last year's presidential election.
Democrats need to pick up 24 House seats to take control of the chamber.
The NRCC has raised $46 million this year for House races in the 2017/2018 election cycle. The Democratic Congressional Campaign Committee has raised $40 million over the same period, according to Federal Election Commission records.
The Washington fundraiser honoring the Adelsons requests contributions of up to $50,000 per couple.
The Adelsons were the largest contributors to Republican causes in 2016, donating more than $82.4 million to GOP committees and candidates, according to the Center for Responsive Politics, a nonpartisan, nonprofit group that tracks money in politics.
The Review-Journal is owned by the family of Sheldon and Dr. Miriam Adelson.
Contact Gary Martin at gmartin@reviewjournal.com or at 202-662-7390. Follow @garymartindc on Twitter.