Trump close to making FBI choice, ex-Sen. Lieberman on list
Updated May 18, 2017 - 12:54 pm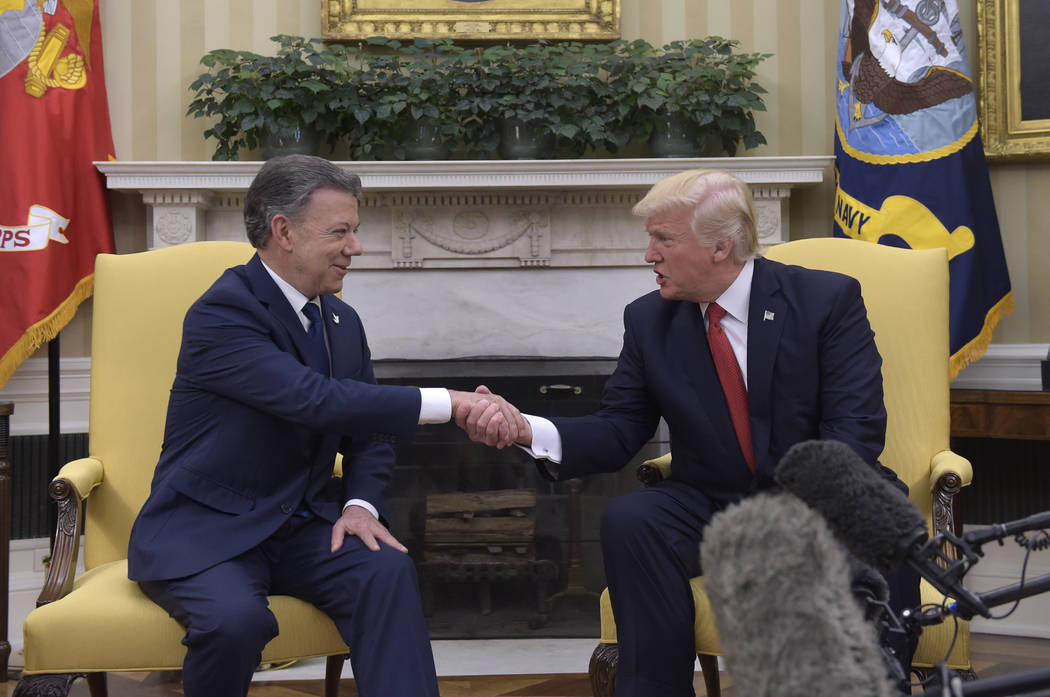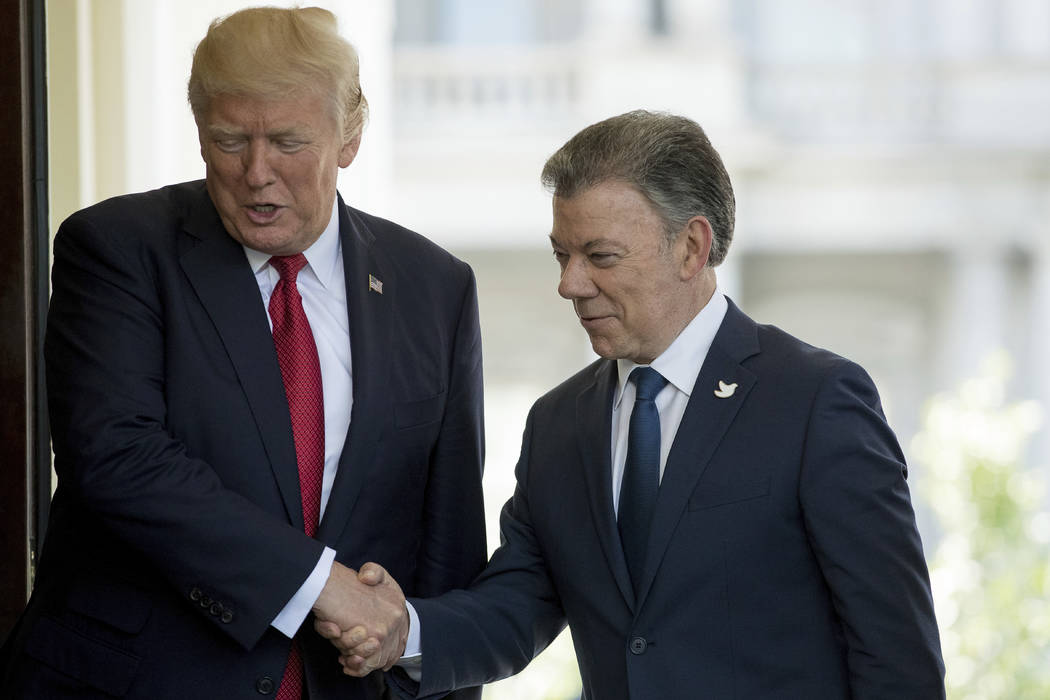 WASHINGTON — President Donald Trump said on Thursday he was close to selecting a new FBI director and that former senator and Democratic vice presidential candidate Joe Lieberman was among the top candidates.
Speaking to reporters at the beginning of a meeting with President Juan Manuel Santos of Colombia, Trump said: "We're very close" to picking an FBI director.
Asked if Lieberman was one of his top candidates, Trump said: "He is."
Trump and Lieberman discussed the position at the White House on Wednesday. Three other potential candidates Trump interviewed on Wednesday are former Oklahoma Gov. Frank Keating, former top FBI official Richard McFeely and Andrew McCabe. McCabe became acting director after Trump fired James Comey as director last week.
Trump has said he could name a new director before he leaves Friday on his first overseas trip as president.
RELATED
Trump abruptly fires FBI Director James Comey
Trump says Comey 'wasn't doing a good job'
Shocked FBI agents grapple with Comey's firing
Trump asked Comey if he was under FBI investigation
Trump's Twitter taunts stir ghosts of Watergate