Clark County could delay retail marijuana sales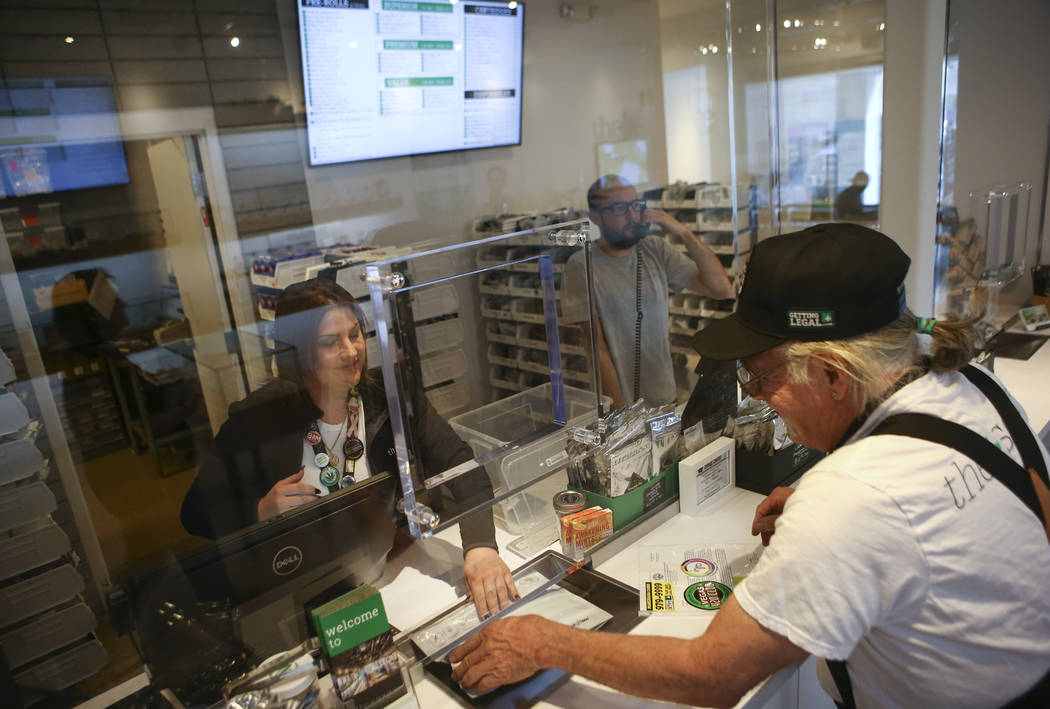 The first legal sale of recreational marijuana may come later than many expected in Southern Nevada.
The Nevada Department of Taxation plans to issue temporary licenses that would allow medical marijuana dispensaries to sell the recreational product by July 1, and a bill in the Nevada Legislature aims to let those sales happen even sooner.
But the sale of legal cannabis in Clark County may not arrive until September, according to a proposed schedule of marijuana licensing revealed Monday at the Clark County Green Ribbon panel.
That schedule caught some from the industry off-guard, as most assumed sales would begin as soon as the state began licensing.
"It's very concerning," said John DiBella, a panel member and co-owner of Shango, a marijuana dispensary. "July 1 is the day we were hoping this would start."
The timeline lays out the county's plan to adopt zoning and licensing ordinances for recreational marijuana operations, hold public meetings, and receive, review and approve license applications.
Dibella said the longer governments wait to let the recreational market operate, the less revenue will be made and the bigger the black market will grow.
"So let's get it done," he said.
The voter-approved ballot initiative mandates that the state permit recreational marijuana sales and operations by Jan. 1, 2018. Both the tax department and Sen. Tick Segerblom, D-Las Vegas, want to get those sales started sooner.
Both early start proposals give local jurisdictions final licensing power and approval for retail marijuana businesses.
The timeline would impact more than three-quarters of the state's marijuana dispensaries gearing up for recreational sales, as 44 of the state's 57 medical marijuana dispensaries operate in Clark County.
CONSUMPTION LOUNGES, CONTINUED
The concept of cannabis consumption lounges, where patrons could use marijuana in a bar-type setting, dominated discussion during the panel's first meeting, and popped up again Monday.
Las Vegas police Capt. Todd Raybuck said police are concerned with people driving stoned after smoking in lounges. The department also wants to ensure the facilities lounges don't "operate outside the scope of their licenses."
He pointed specifically to hookah lounges. Police have found many of those businesses operating as illegal nightclubs, Raybuck said, and there has been an increase in violence and police calls from those businesses in recent years.
Contact Colton Lochhead at clochhead@reviewjournal.com or 702-383-4638. Follow @ColtonLochhead on Twitter.
Clark County's schedule for licensing marijuana retailers:
May 16: Green Ribbon panel's recommendations made to the Clark County commission
June 6-7: Introduction of business license and zoning ordinances
June 20-21:- Public hearing on land use and business license ordinances
July 5-18: 10 day application period for marijuana business license
Aug 22: Completion of land use review of apps and public meetings
Aug 31: Completion of public safety inspections and approvals for marijuana business license final sign off, meaning retail marijuana could be sold.