Nevada's legal marijuana industry faces banking problem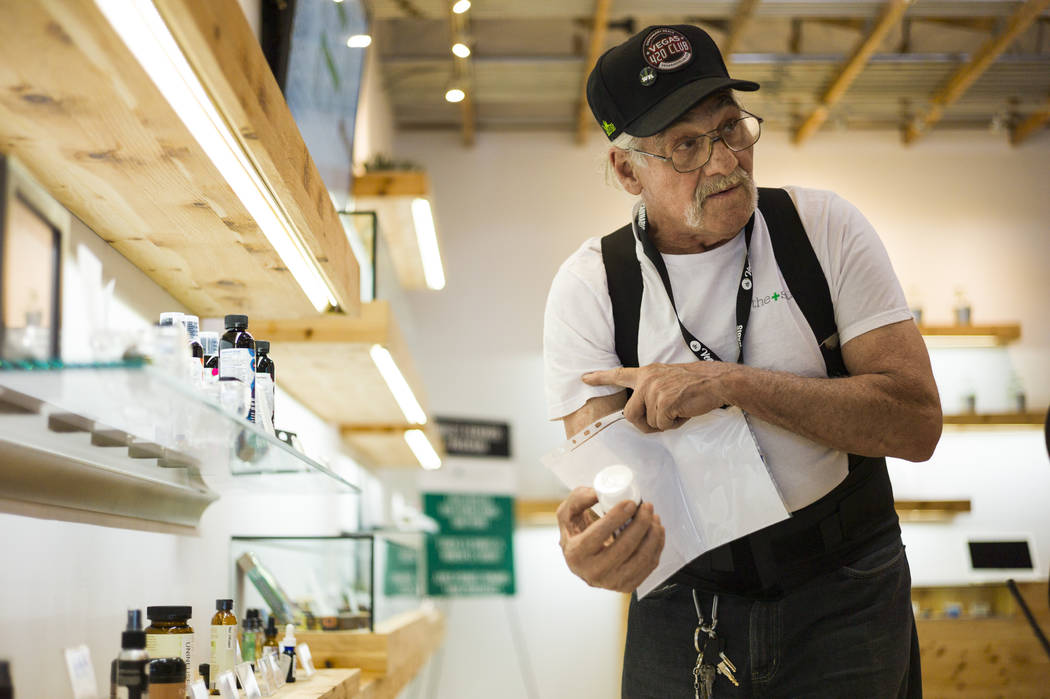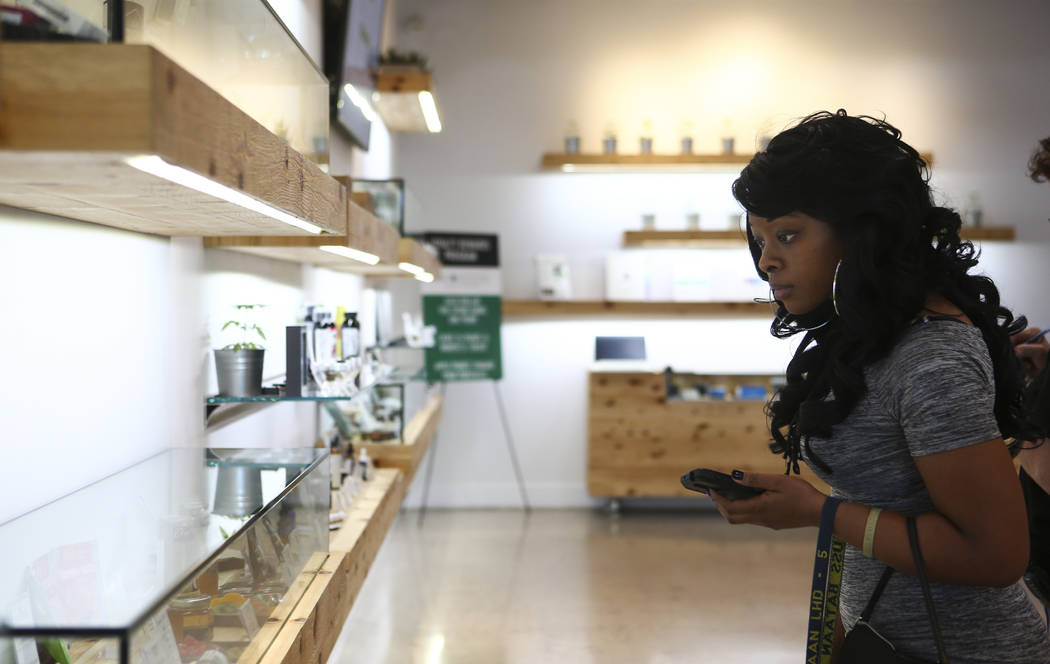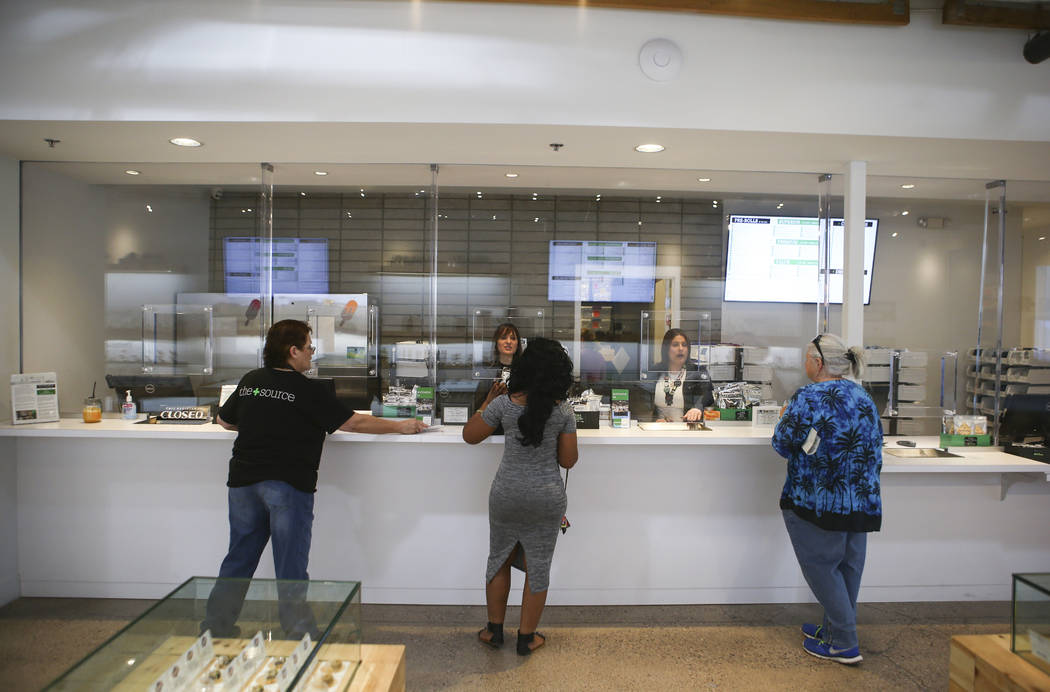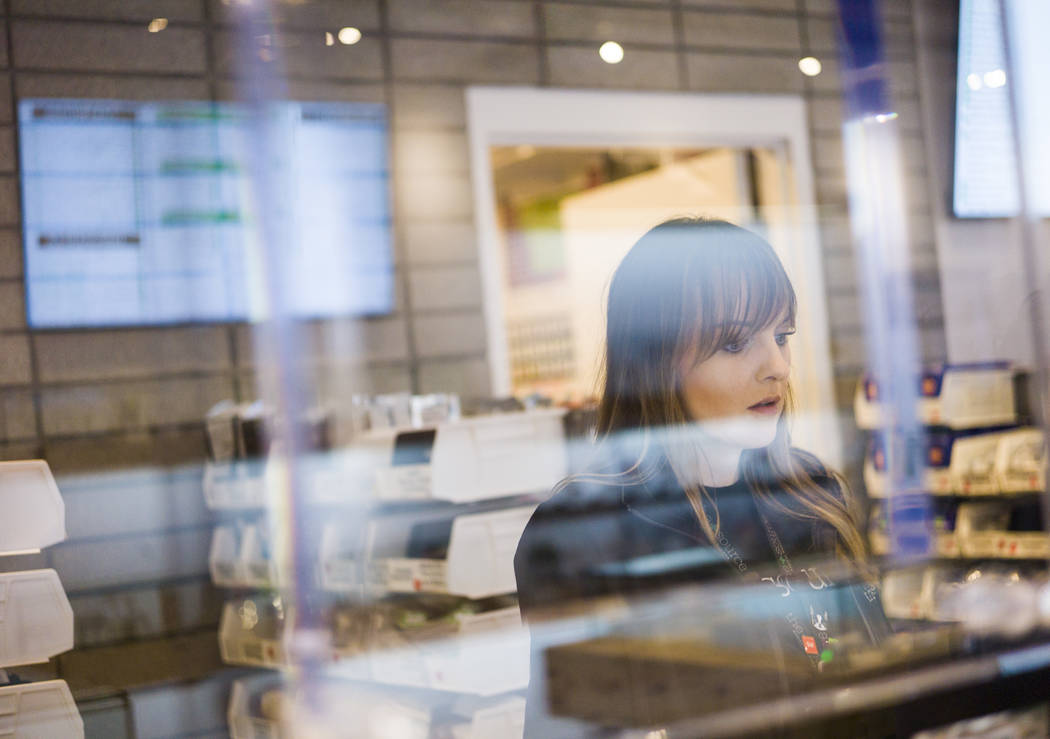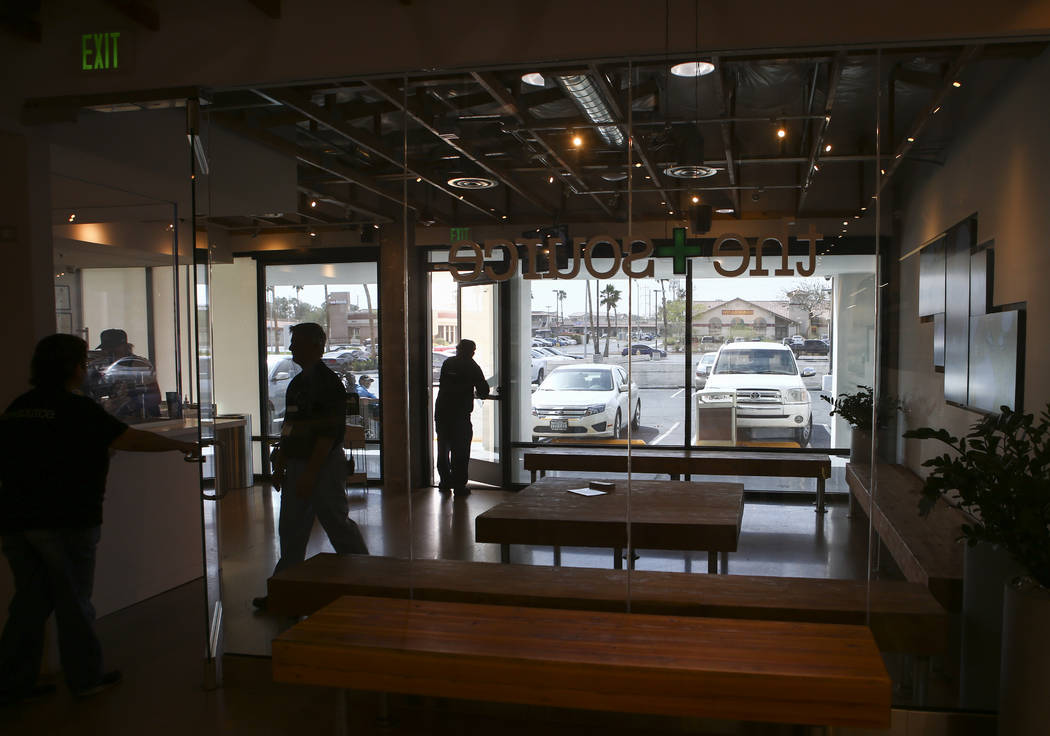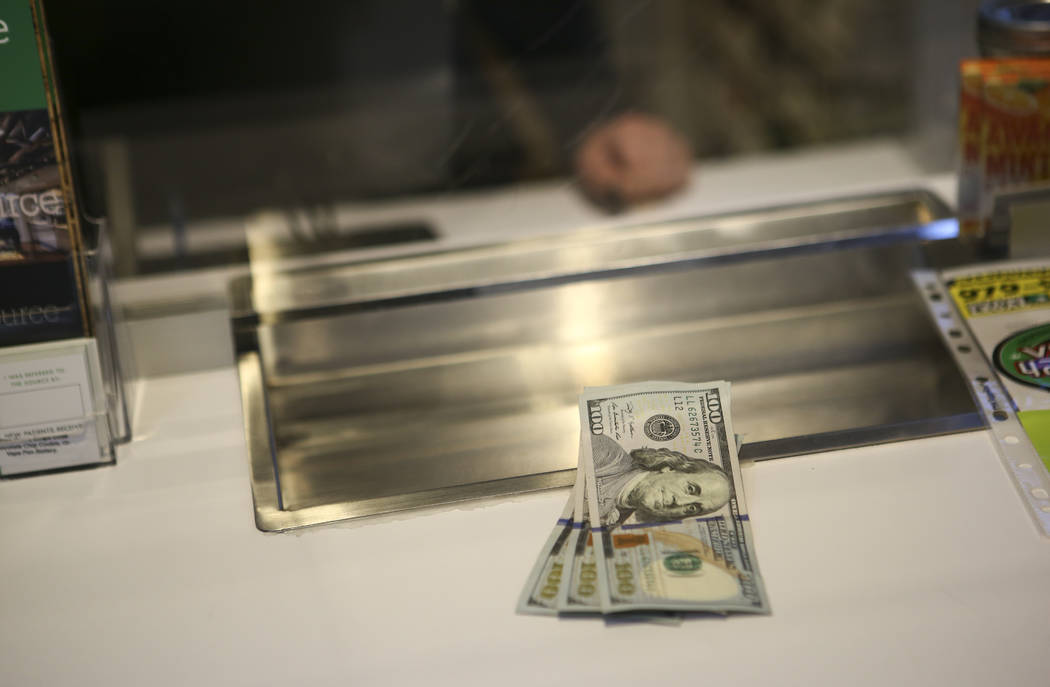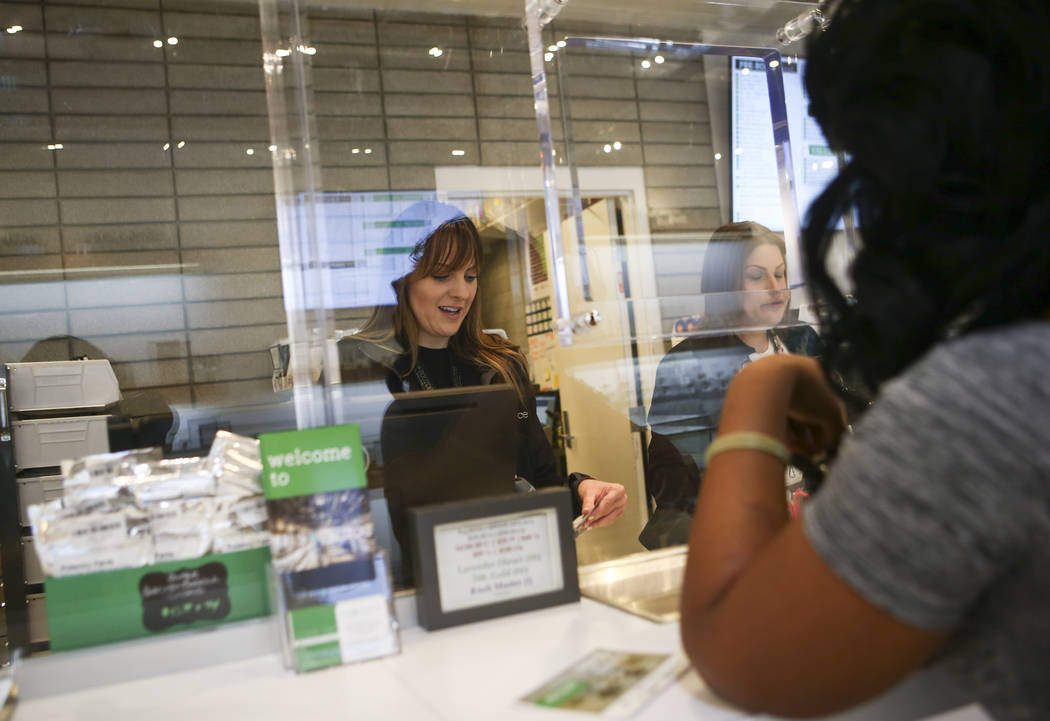 Following in the footsteps of Colorado, Washington and other states which have legalized recreational marijuana, Nevada is bracing for an influx of cash — cash that will have no bank to call home.
Because federal law prohibits banks and credit unions from depositing marijuana money, the state's legal marijuana industry has a banking problem.
Marijuana companies can't get loans or have a company bank account. No banking means businesses can't take debit or credit cards, forcing customers to pay in cash. And when it comes time to pay taxes and licensing fees, some businesses do so with bags of dollar bills in tow.
COLD FEET
"The window is still shut to the industry," Larry Doyle, co-owner of Euphoria Wellness, said. "There is no banking."
For Euphoria Wellness, that window was open for a brief period of time, Doyle said.
The company had an account with Kirkwood Bank of Nevada and had been approved to process debit card transactions. But just weeks before their opening, Kirkwood closed their accounts, Doyle said.
Banks that choose to handle marijuana accounts face significantly higher fees from the Federal Reserve, could run into compliance issues and face the threat of having their assets frozen or seized for handling money from a product still considered illegal on a federal level.
"It runs the whole gamut," Doyle said. "Banks don't like risk, and I can understand where they're coming from."
Brian Maddox, director of Nevada operations with Clearinghouse Community Development Financial Institution, said the institution is staying away from pot. The institution receives federal funds and has many regulated lenders as investors, he said.
"We have not the ability to participate in any of this type of financing, nor any interest at this time," Maddox said.
Terry Shirey, CEO of Nevada State Bank, said medical marijuana was already a sore spot for banking.
"Now that it will be more recreational use, we'll see more of those businesses (that will need loans), and that's definitely going to be more of a challenge," Shirey said. "We stay away from it because it's illegal at the federal level, even though it's not enforced at this time. We have to abide by federal law."
MORE CASH
Nevada is already more cash-based relative to the rest of the country, Shirey said.
"Our ATM usage for both cash deposits and withdrawals is higher than anybody else in the Zions Bancorporation footprint, which is throughout the western United States," he said.
With recreational marijuana, an additional segment of Nevada's economy will follow suit.
Nevada State Treasurer Dan Schwartz estimates the state will see a 0.3 percent increase in cash during the first year of legal retail marijuana sales. Sales are expected start under temporary regulations by July 1, with a full rollout of the permanent program starting Jan. 1, 2018.
"The people selling the pot are going to get the money," Schwartz said. "And, you know, you can put it under the mattress, but that's not going to do anyone any good."
And with that expected spike in cash flow at marijuana businesses, thieves could think of them as easy prey.
"No matter how much security you have, it puts all of the people inside the dispensary at risk," Doyle said.
Andrew Jolley, CEO of The Source, said that risk of being a target is something marijuana companies have dealt with since day one.
"I think security always has to be something we have to think very carefully about and plan for," he added.
Jolley's company has a strict policy about not accumulating too much cash on-site, but he said it takes a lot of manpower to constantly sweep and manage that cash so as to mitigate that risk of being targeted by would-be thieves.
"I think it's something we need to be concerned about. But there are many, many cash businesses, especially here in Southern Nevada, that operate successfully without incident. And I think that will continue under recreational [sales]," Jolley said.
'A NIGHTMARE'
Tim Conder, CEO of Blackbird, a delivery and transportation company for the medical marijuana industry in Nevada, said while the banking situation is a "nightmare" and an "enormous problem," he's confident solutions will come along.
"We're lucky that we have industries like (the ones in) Colorado, California, Oregon and Washington that have been doing this for a few years now," Conder said. "There are banking and money solutions, they're not foolproof and they're not always super convenient options, but there are options."
Digital currency is one of those options, he said, adding that he hopes to see marijuana-friendly credit card processors move into Nevada soon.
Contact Nicole Raz at nraz@reviewjournal.com or 702-380-4512. Follow @JournalistNikki on Twitter. Contact Colton Lochhead at clochhead@reviewjournal.com or 702-383-4638. Follow @coltonlochhead on Twitter.
POT NEWS
Click here for complete coverage of marijuana issues in the Las Vegas Review-Journal
HOT (POT) SPOT IN NORTH LAS VEGAS
North Las Vegas has proven a popular spot for new work on warehouse and cultivation buildings for marijuana companies.
Here are the permits the city has issued to businesses since January.
March
Green Therapeutics for $145,000 of work on a building at 4635 Andrews St.
— Includes a 153-square-foot production room, 136-square-foot cultivation room and dispensary.
Waveseer for $130,000 of work to a building at 13985 Grand Valley Parkway
— Includes converting a shrimp harvest facility into one for marijuana processing and production.
February
Physis One for $275,000 of work at the same location as Green Therapeutics.
— Includes a 3,325-square-foot cultivation space and the same sized space for offices and a vault.
Libra Wellness for $48,800 of work at 13415 Apex Harbor Lane.
— Sprinkler system.
Lucky Edibles for $12,350 of work at 38 W. Mayflower Ave.
— New carbon dioxide system.
NLV Wellness for $6,000 of work at 41 W. Mayflower Ave.
— Fire sprinkler system.
Helping Hands for $23,175 of work at 3255 Losee Road
— Fire sprinkler system.
January
NLV Organics for $8,000 of work at 3443 Neeham Road
— Includes electrical and mechanical work.
Cultivation Warehouse for $17,000 of work at 2900 E. Lone Mountain Road
— Fire sprinkler system.
Welleaf for $850 and $400 of work at 3840 E. Craig Road
— New pendants for sprinklers and relocating a horn strobe.
Nevada Group Wellness for $1,824 of work at 4713 Vandenberg Drive
— Adding outlets, switches and lights for mother room.
Waveseer for $41,800 of work at the Grand Valley Parkway location
— New fire sprinkler system.
— Wade Tyler Millward Las Vegas Review-Journal