Vegas medical marijuana deadline draws crowd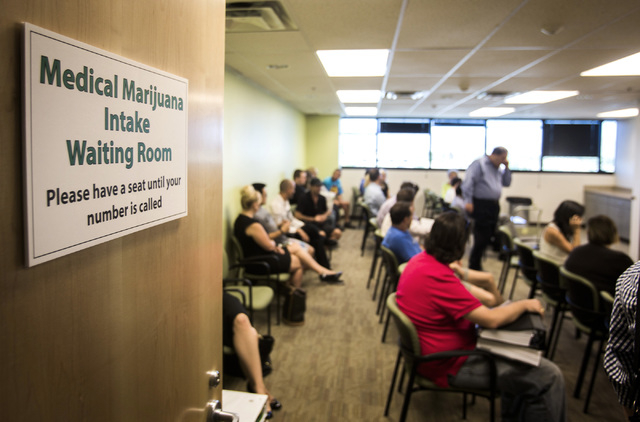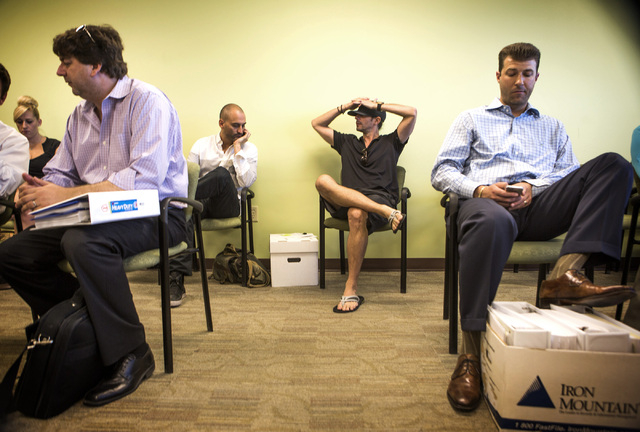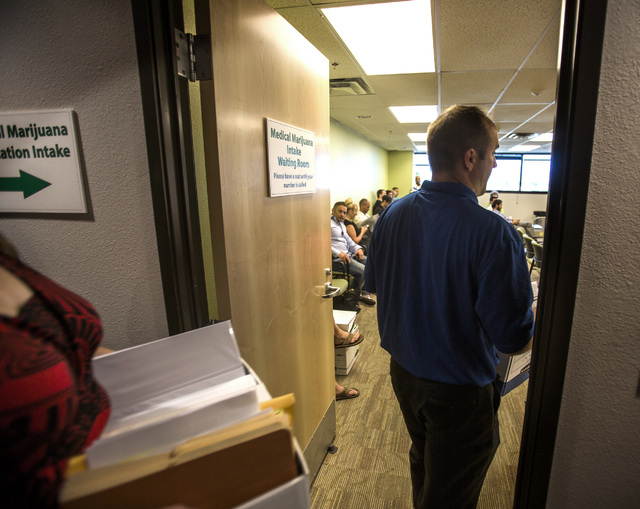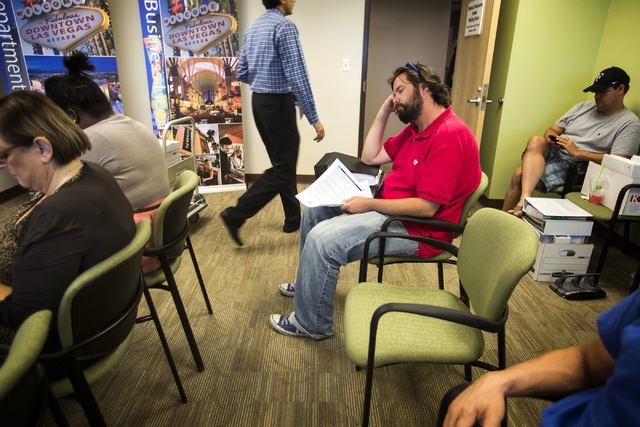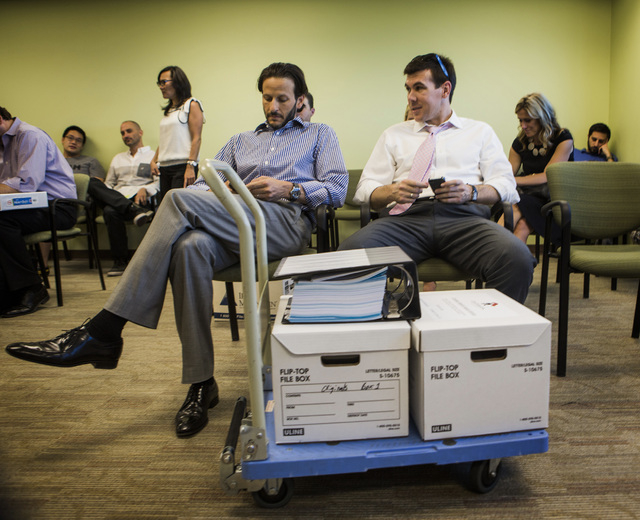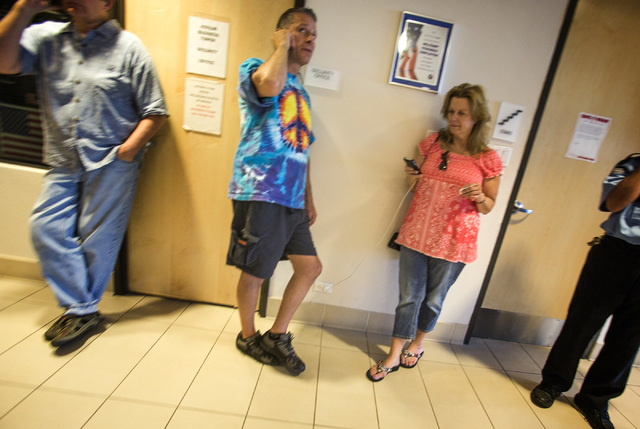 The deadline for land use and licensing applications for medical marijuana establishments in Las Vegas ended Wednesday with a last-minute frenzy of late-comers eager to beat the 3 p.m. deadline.
If you didn't have a ticket by then, you were out of luck. Las Vegas spokeswoman Diana Paul said 63 applications have been received, mostly for dispensaries.
Karen Duddlesten, city business licensing manager, said staff would stay as late as it took to process the flurry of people.
But among those listed on the map were some prominent names. Mayoral son Ross Goodman linked with a group including attorney Ed Bernstein and philanthropists Gard and Dr. Florence Jameson. Restaurateurs Michael and Jenna Morton applied. So did private investigators Peter Maheu and Steve Rybar, the undercover officer in the FBI's corruption Operation Yobo, which in the early 1980s brought down Nevada state Sen. Floyd Lamb and others. State Sen. Mark James was an applicant, as was former Assembly speaker and retired Henderson police chief Richard Perkins. Frank Hawkins, a former Las Vegas city councilman, also applied.
The rush began after lunch, although applicants could have submitted their paperwork starting July 8.
The city of Las Vegas has a map on its medical marijuana website. Using the map, click on a site and see the names of some applicants, although limited liability company members are not named.
Later, when the list is scrutinized and finalized, locals will be able to click on prospective operations and leave comments, Duddlesten said.
Las Vegas attorney J.T. Moran III waited to pay the fees for GB Sciences, which he described as a true pharmacy for medical patients. His delay, Moran explained, was that the company only signed a lease for a site on Monday.
Steven Cooksey, a licensing consultant for The Mad Men, successfully obtained one of 18 dispensary spots in the county and was handling applicants for the city. His delay was from an out-of-state landowner who sent back documents that hadn't been notarized.
The city required much more paperwork than Clark County had asked for, which is why former state Sen. Terry Care was using a little red wagon. Each zoning special use permit requires a nonrefundable fee of up to $1,280, and each business license compliance permit requires a nonrefundable fee of $5,000.
The next step for Las Vegas applicants involves going to the Las Vegas Planning Commission for land use approval, probably in September, and then to the City Council for licensing in October. State officials will make the final decisions.
Clark County received 79 applications for 18 dispensary spots and 105 for either cultivation or production spots. In brief hearings, the county commissioners selected 18 names to forward to state officials who will make the final call.
Henderson received 28 applications, nearly double what officials estimated.
North Las Vegas hasn't accepted applications yet, and Boulder City opted out of the medical marijuana business.
Voters approved the use of medical marijuana in 2003 but didn't set up a way to obtain it until 2013. The state set a standard of 40 dispensaries in Clark County; and the county allocated 18 for itself, five for Henderson, 12 for Las Vegas and four for North Las Vegas. The state didn't set numbers for cultivation, labs or manufacturing sites.
Contact Jane Ann Morrison at jmorrison@reviewjournal.com or 702-383-0275. Find her on Twitter: @janeannmorrison.
List: Las Vegas medical marijuana applicants