Remains found off I-15 in Victorville ID'd as missing San Diego couple
November 15, 2013 - 12:36 pm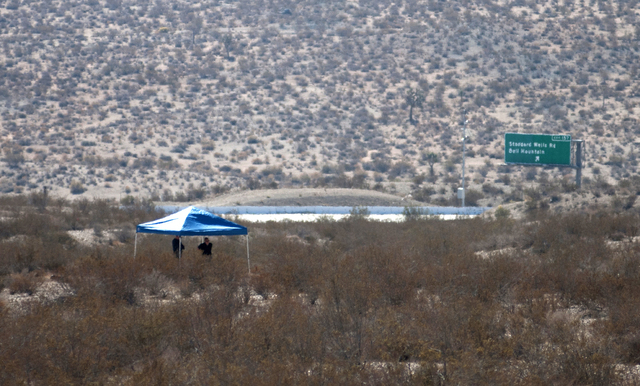 SAN BERNARDINO, Calif.— Human remains found in the Southern California desert are believed to be a missing San Diego-area couple and their two young sons, and their deaths appear to be homicides, authorities said Friday.
San Bernardino County Sheriff McMahon confirmed that 40-year-old Joseph McStay and his 43-year-old wife, Summer, were found in shallow graves near Victorville, about 60 miles northeast of Los Angeles. The couple and their children disappeared more than three years ago.
Authorities believe the other remains belong to the McStay children, but they have more work to do to confirm it, McMahon said at a news conference. He said the manner of death appears to be homicide.
Autopsies were still being completed, and the cause of death has not been released.
Investigators wrapped up a three-day excavation in barren scrubland near Interstate 15 on Wednesday after an off-road motorcyclist reported finding bones there. The coroner's investigators later confirmed they were human.
Additional skeletal remains were found near the graves. Authorities said they had been there for an extended period.
The McStays disappeared in February 2010, launching what San Diego sheriff's investigators called their most extensive missing-persons search ever.
There were no signs of forced entry at the family's home in Fallbrook, about 55 miles north of San Diego, or in their SUV parked near the border. Authorities found rotten eggs on the kitchen counter of the home and two dogs in the backyard.
Neither Joseph nor Summer had told family or friends they were leaving, and tens of thousands of dollars left in business bank accounts were never claimed.
Investigators pursued hundreds of tips and eventually came to believe the family left voluntarily for Mexico. Investigators were convinced that four people seen on a dimly lit surveillance video walking into Tijuana, Mexico were the McStays.
Some family members doubted the video shows the couple and their 3- and 4-year-old boys. The case was later turned over to the FBI.