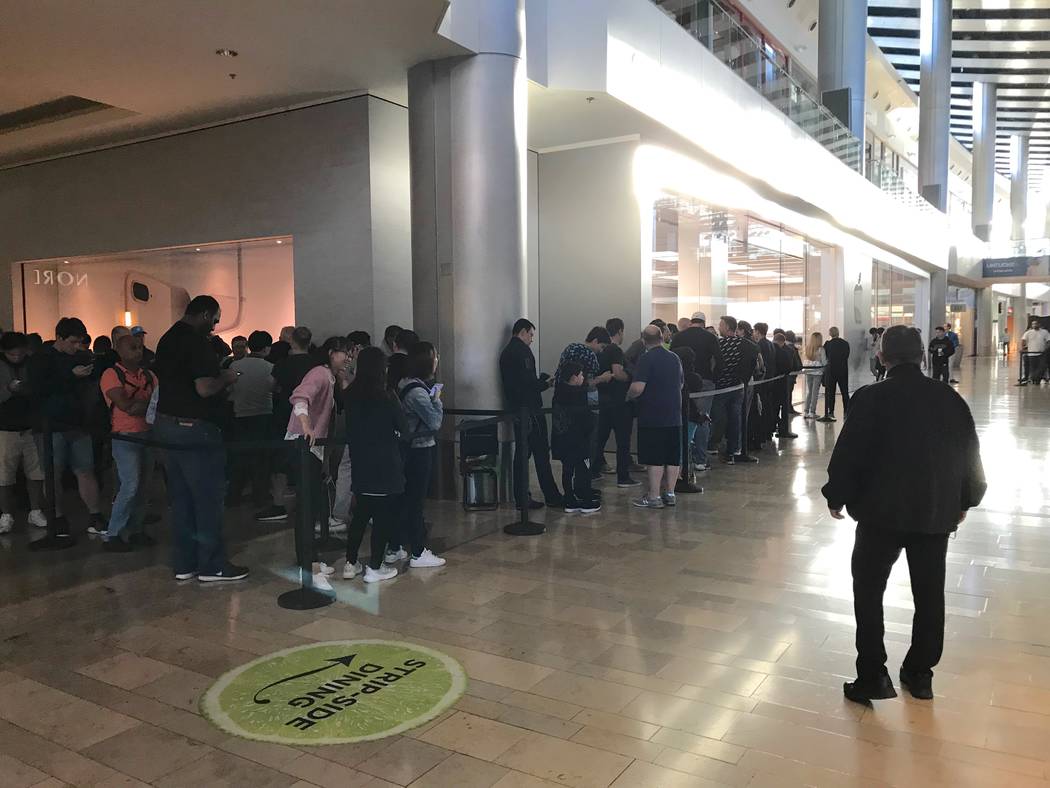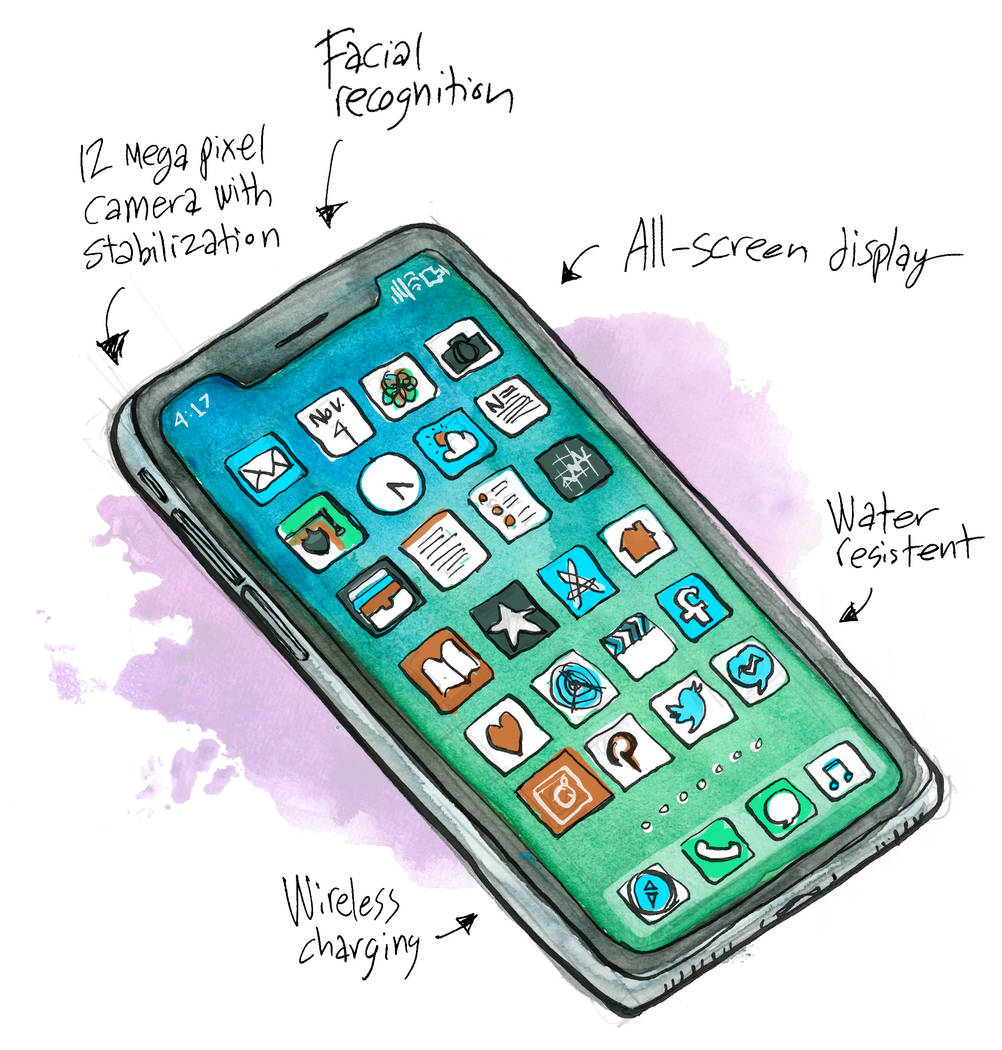 Apple loyalists say it's a mix of the tech giant's products and the brand that make them camp out in front of Apple stores to be the first buyers of new products.
It's all about staying up with the latest tech and being loyal to the brand, said Las Vegas resident Isaac Brown, 54.
It's about being the first of all of your friends to have the latest and greatest, said Charles Sandoval, 45.
The Apple X, which starts at $999 features a 5.8-inch super retina display with OLED screen and facial-recognition technology.
The first person in line at the Downtown Summerlin Apple store to buy Apple's latest phone, the iPhone X, arrived at 9:30 a.m. Thursday.
Just a few spaces next in line was Shane Jourdain, 30, who drove from St. George Utah to get his hands on the new device. But he was originally just going to make the trip for a friend.
Jourdain said a friend paid him $1,000 to stand in line in Las Vegas, which houses the closest Apple Store to St. George, and buy an Apple X phone on his behalf.
But it just so happens his iPhone 6s battery has started to die, so he decided to buy one for himself as well.
For others, like Neil James, 29, visiting from Austin, Texas, camping outside the Apple store last night was a last-minute decision.
"I'm doing this more for the excitement, this is my first time actually waiting for a product. I've been here since 8 p.m. yesterday," James said. "2017 has been amazing, so I'm like, 'why not?'"
Las Vegas resident Manal Kurdali, 28, said it was also her first time camping out for a product — and it was also a last-minute decision.
"I don't even know why I did what I did. It was literally just driving by and we were like, 'let's try something new, I'm sure it's going to be a great product.'"
Kurdali echoed others in line when she said she is most excited about the 5.8-inch retina display and facial-recognition technology of the new phone.
The line spanned about 100 people as of Friday at 7:30 a.m. The first person to walk out of the store with an iPhone X in hand walked out to a round of applause.
A similar scene was outside the Fashion Show mall.
Dawn Robertson, 55, lined up outside the Fashion Show shopping center around 2 a.m. She brought a chair and blanket to stay warm.
Workers let her and the rest of the line into the building around 7 a.m. Security kicked out two people who tried to skip the line, she said.
By 7:20, about 80 people had gathered outside Fashion Show's Apple store.
Robertson had her wrist wrapped from carpal tunnel surgery, which gave her the week off from work.
"It worked out," she said.
Around the time Robertson had arrived at Fashion Show, Lily Petersen, 22, got off work as a 911 dispatcher.
Petersen had learned her lesson from waiting in line for previous Apple products.
She pre-ordered the phone online, walked into Fashion Show around 7:20 a.m., and was among the first called into the store.
She wouldn't have much time to play with her phone before her 4 p.m. shift.
"I like my job," she said. "I'm not much of a morning person anyway."
Contact Wade Tyler Millward at wmillward@reviewjournal.com or 702-383-4602. Follow @wademillward on Twitter. Contact Nicole Raz at nraz@reviewjournal.com or 702-380-4512. Follow @JournalistNikki on Twitter.