Homeless are part of solution to Nevada's skill gap, some say
September 25, 2017 - 4:35 pm
Updated September 25, 2017 - 9:11 pm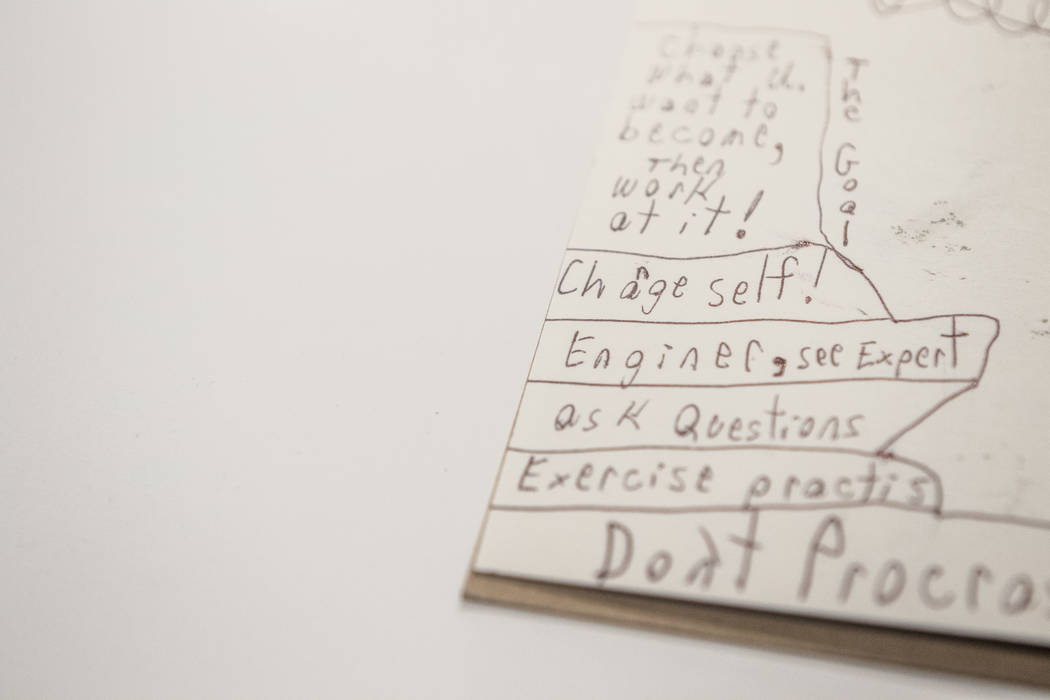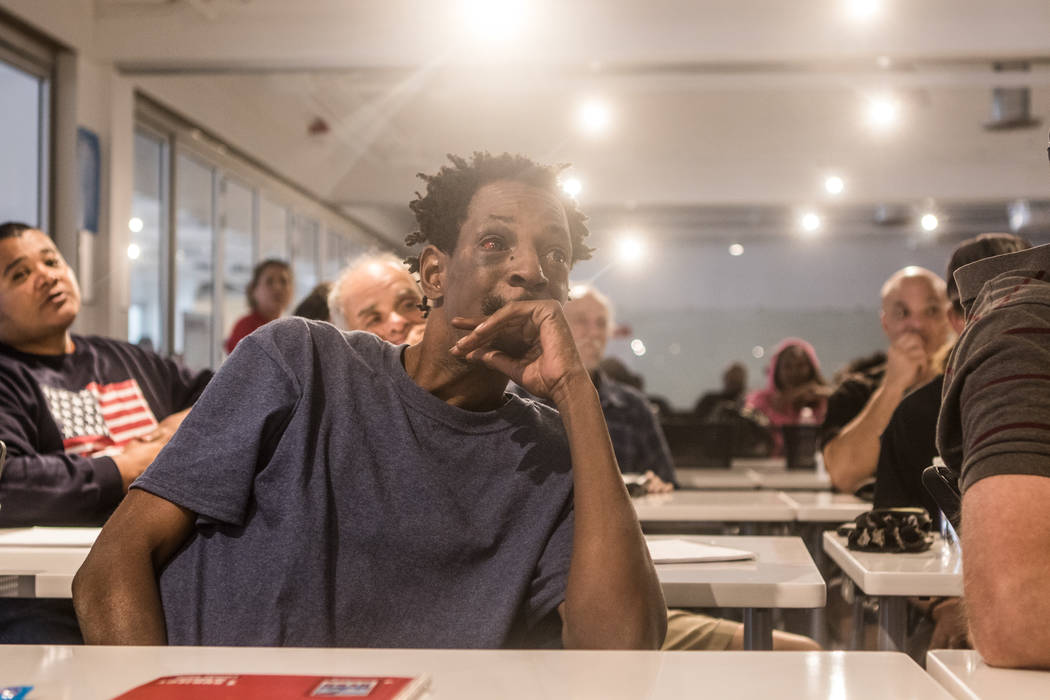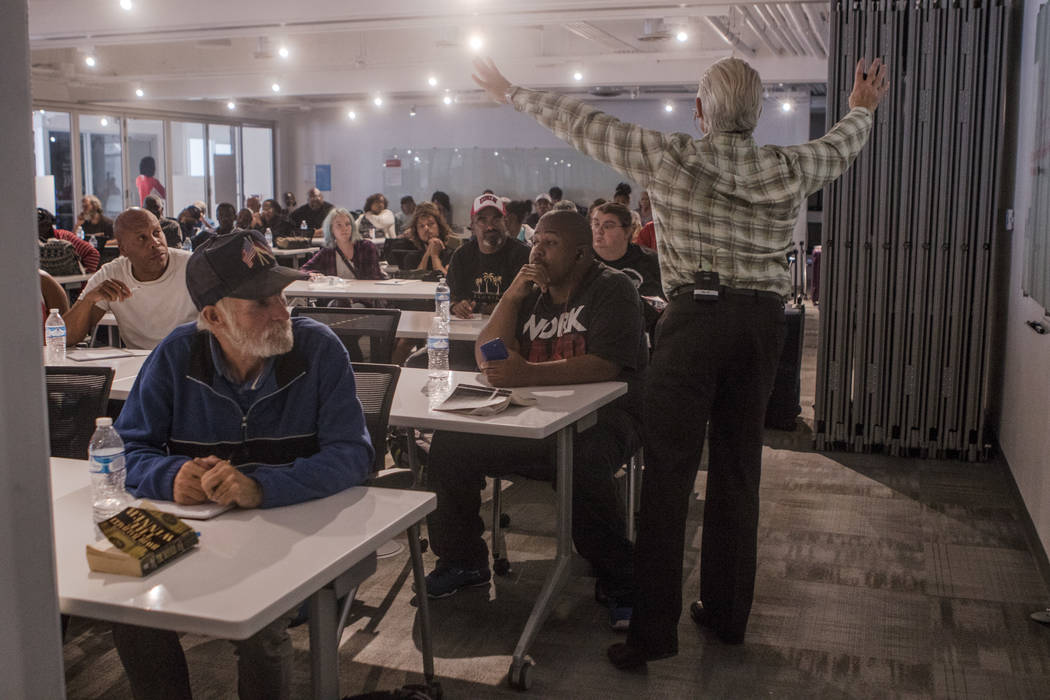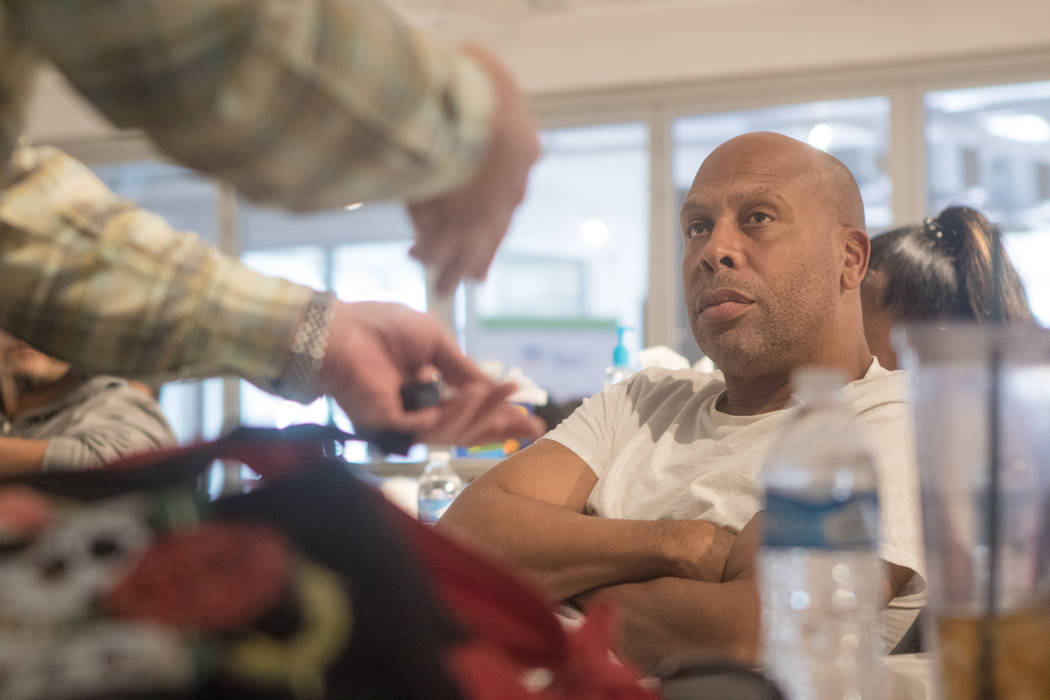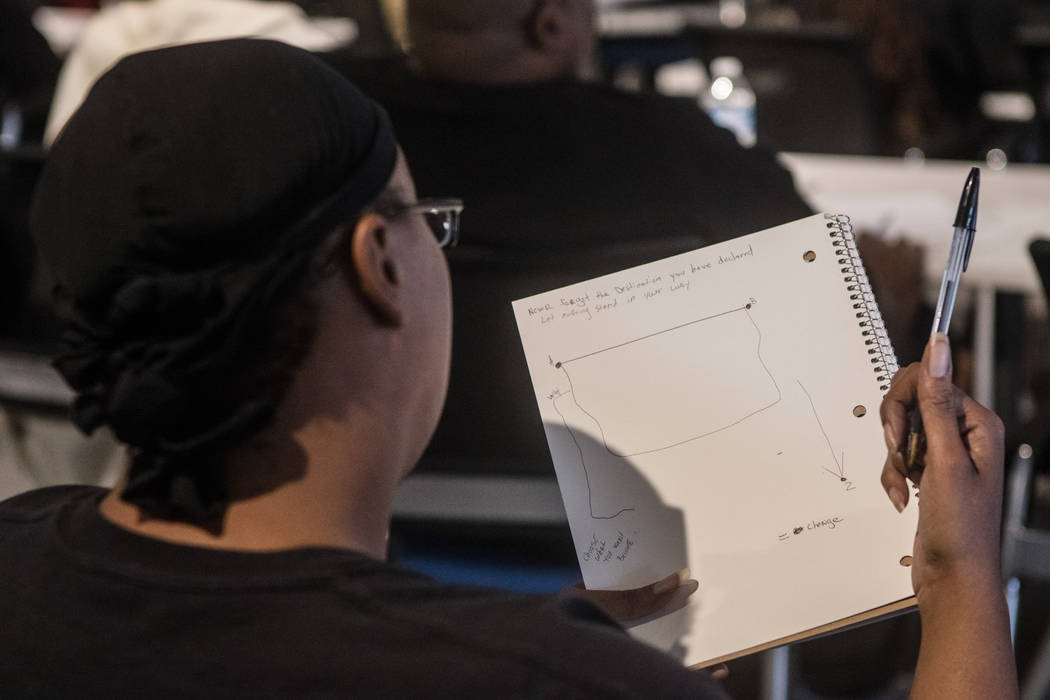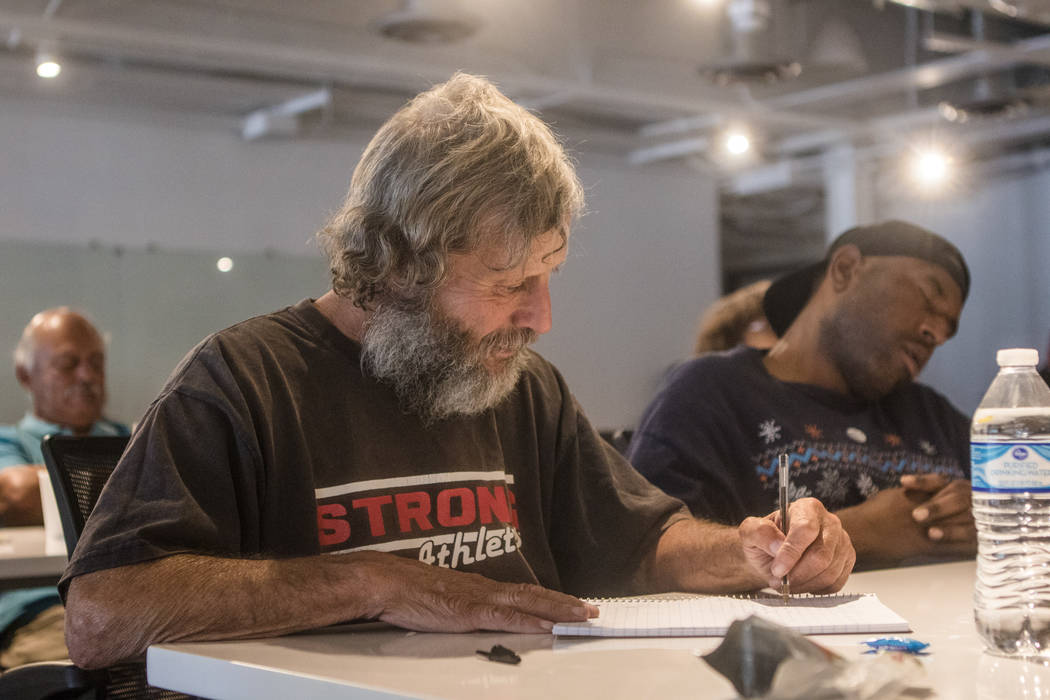 Last Friday Venson Pace, 41, spent his day at a public library filling out job applications and researching what jobs are available. Then, he went back to the streets, where he has been living for the past year.
This Friday, Pace intends to spend his day receiving free training in cybersecurity.
Hero School, a local nonprofit that works to reverse and prevent homelessness, has been offering motivational multiday events for the local homeless population roughly every quarter for 22 years. This is the first time the event comes with a day of hands-on training for a new skill, he said.
Expanding the training pool
"The world is changing so fast that the time that we have to reach somebody is a very short," said Tiger Todd, founder of Hero School. This year, the RedFlint experience center — a skill mill, of sorts — partnered with Hero School to offer cybersecurity training and a place to do it.
RedFlint, owned by the University of Phoenix, set up shop in Las Vegas last October. Located downtown in the Bank of America Plaza building, RedFlint is a business incubator, a startup accelerator, and a community education center, offering workshops and seminars on all things business.
"We're seeing a workforce shortage in high demand industries like cybersecurity with 40,000 jobs going unfulfilled each year. This is extremely important for Nevada, which ranks fifth in the country as the most vulnerable state for cybersecurity breaches," said Dennis Bonilla, executive dean of the College of Information Systems and Technology and School of Business at the University of Phoenix.
"To effectively fill this job gap, we need to educate and train more than just college students and skilled workers," Bonilla said, adding that people in the homeless community can learn the foundational cybersecurity skills and knowledge that can help them start a career in 20 minutes.
Rebuilding
"I am trying to start over," Pace said, after he said he lost his job as a dishwasher at Jerry's Nugget.
The Hero School event has been "very helpful" so far and he said he is looking forward to the cybersecurity training on Friday.
"I've always been interested in tech," he said.
Natalie Manning, who co-owns Las Vegas-based ABG Builders among other companies, spoke to Pace and about 25 others Monday as part of a Q&A with business leaders.
Manning said fear is one of the biggest things holding back homeless people.
"I've been that person who has lost everything, several times," Manning said. The most important thing to do is to keep moving forward, take risks and to keep learning, she said.
She said she hasn't hired any formerly homeless employees that she knows of, but said hiring somebody who has worked very hard to get a job may make them easier to train.
Debbie Banko, CEO of Las Vegas-based Link Technologies, an information technology consulting firm, said she would absolutely hire somebody coming out of homelessness.
"I don't think it matters what somebody's past is," Banko said. "As long as they're certified and trained up and can clear a background check, I certainly wouldn't discriminate because they were homeless."
Pace is one of about 55 locals who attended Hero School's Saturday motivational event Saturday, which focused on changing the mindset and mentality of homelessness to that of somebody who "can learn," "can do" and "can add value" to a company, Todd said.
Contact Nicole Raz at nraz@reviewjournal.com or 702-380-4512. Follow @JournalistNikki on Twitter.
Hero School schedule
Saturday: Breakthrough Academy at RedFlint
Monday: Q&A with business leaders at RedFlint
Wednesday: Financial literacy workshop with author Lisa Chastain at City Impact Center, 2-4 p.m.
Thursday: ID Day at the Nevada Department of Motor Vehicles, 2-5 p.m.
Friday: Intro to Cyber Security Careers — at RedFlint 2-4 p.m.