Family-friendly Sin City: What does Las Vegas have for kids?
March 26, 2016 - 11:17 pm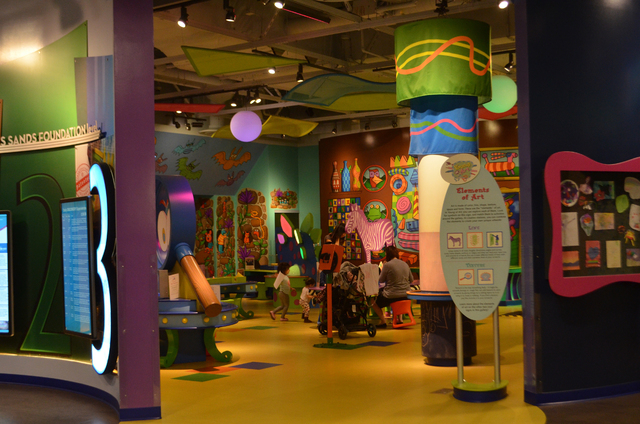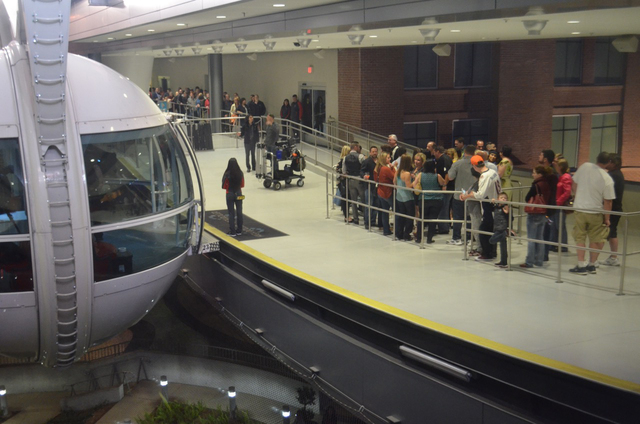 When Tifferney White told families in the North Carolina Bible Belt that she was moving to Las Vegas to work in a science museum, she said they were shocked.
"Their response was 'Where are you going? Oh my gosh, we're going to pray for you,' " she said.
As chief executive officer of the Discovery Children's Museum, White said she still encounters people who are surprised Las Vegas has a children's museum.
"When people think of Las Vegas, if you're thinking about tourists from the outside, they don't think there's anything in Las Vegas for children," she said. "And they're very surprised when they come to our facility and they see that we would rival any children's museum across the country."
"I've dealt with that all my life," museum spokeswoman Denyce Tuller said. "People think that Las Vegas is the Strip and downtown, and that there is not a community of almost 2 million people out here."
Heidi Hayes, spokeswoman for the Las Vegas Convention and Visitors Authority, said her agency promotes Las Vegas "as the world's most desirable destination for leisure and business travel."
While the city's resorts offer attractions and amenities that appeal to every demographic, the focus on grown-up fun is clear.
"The brand of Las Vegas is adult freedom, and our campaigns reflect that brand," Hayes said via email. "The 'What Happens in Vegas Stays in Vegas' is still a wildly popular slogan and lauded as one of the top tourism-related campaigns of all time. The messages within the campaign have evolved and grown for more than a dozen years to fit the changing customer needs."
Geoff Schumacher, author of "Sun, Sin and Suburbia: An Essential History of Modern Las Vegas," said that in the early '90s, resorts realized some visitors would bring children.
"So you saw MGM open their Grand Adventures theme park, and you saw the onset of video game arcades everywhere, and you saw baby-sitting centers everywhere," he said, adding that, while it was never advertised, the idea got out that the city was family-friendly.
"But it didn't take long for the casinos to recognize that this was a huge marketing mistake," he said. "They wanted gamblers … and they knew that kids weren't making them any money."
When Steve Wynn opened the Bellagio in 1998, Schumacher said, baby strollers were banned. Wynn Las Vegas repeated the ban in 2005.
Although many family-focused attractions from M&M World to Adventuredome at Circus Circus have remained on the Strip, others have closed, moved or changed focus. At MGM Grand, the "Wizard of Oz" theme was swapped for a more grown-up focus on Hollywood glamour. Then the MGM theme park closed in 2002. The MGM Lion Habitat closed in 2012. And in 2015, after 20 years, the Rainforest Cafe moved to the corner of Harmon Avenue and Las Vegas Boulevard.
But even on the Strip, new family-friendly attractions are opening.
"We are certainly family-friendly, and we anticipate that the addition of Marvel's Avengers S.T.A.T.I.O.N. this spring will appeal to visitors of all ages," Michelle Knoll, senior vice president of communications at Treasure Island said by email.
Daniel Pearce, general manager of Victory Hill Exhibitions, the company behind the Avengers attraction, said he hopes the "edu-tainment component" of partnering with NASA's Jet Propulsion Laboratory and Neuroverse will bring a mix of locals and tourists.
"We've experienced a wide demographic in other markets, with 70 percent of ticketed visitors being adults," he said. "In order for Las Vegas to continue its upward tourism trend, it has to expand its offerings. We fit perfectly into this niche."
The convention authority doesn't track how many children visit Las Vegas or how much money they bring to the economy. The closest statistic it provides is the percentage of visitors traveling with someone younger than 21. In 2008, it was 6 percent; in 2009, it was 8 percent. The percentage climbed to 11 percent in 2012 and dipped to 10 percent in 2013-14.
The question lingers: With only a fraction of visitors traveling with minors, should appealing to children be a priority?
Denise Tanata Ashby, executive director of the Children's Advocacy Alliance, said there's more to Las Vegas than tourists.
"Our convention and visitors authority has done such a great job of branding the city of Las Vegas as the Strip, so that's what people see," she said. "We love the Strip and the casino industry, but it's one of the only places in the world where you can go up to the mountains and go play in the snow and go down and play in the lake in one day. There's a lot more to offer here than just what you see on the Strip."
Neon Rebirth: The post-recession American Dream in Las Vegas