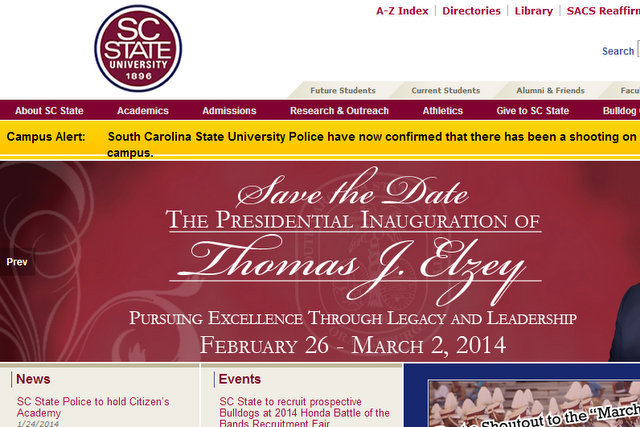 ORANGEBURG, S.C. — Officials at South Carolina State University say a student who was shot outside an on-campus dormitory has died.
The university says the man was shot Friday afternoon at the Hugine Suites. The school says police are looking for four suspects who made it off campus.
University President Thomas Elzey choked back tears as he promised to keep his students safe. He said the student killed was a nice young man.
Campus Police Chief Mernard Clarkson says police don't know what led to the shooting. The name of the victim was not released.
Clarkson says the campus is secure and students are safe.
The shooting happened three days after authorities said a Purdue University student shot and stabbed a fellow student to death in a classroom.
South Carolina State University is a historically black university with about 3,200 students in Orangeburg, about 40 miles south of Columbia.