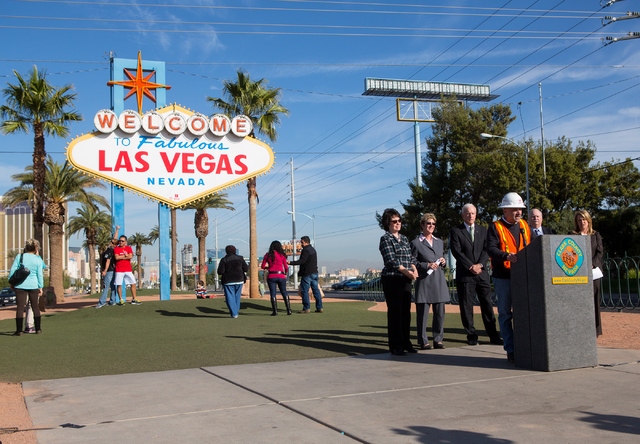 With more than 50 years of service and millions of tourists greeted, the "Welcome to Fabulous Las Vegas" sign will get a new power source: the sun.
On Monday, a delegation of Clark County officials, partners from the Clean Energy Project and representatives from NV Energy and Bombard Renewable Energy broke ground for the installation of a solar tree to power the iconic sign starting in early 2014.
The sign was designed by Betty Willis and was put in place on the south end of Las Vegas Boulevard. in 1959. A few years back a parking lot was installed in the medium to make picture taking safer for tourists. The people behind the solar power project want to use the sign to showcase Las Vegas' commitment to renewable energy.
Clark County Commissioner Chris Giunchigliani said the trees will not obstruct the sign for picture takers.