High standards — for both parties
December 21, 2014 - 8:54 am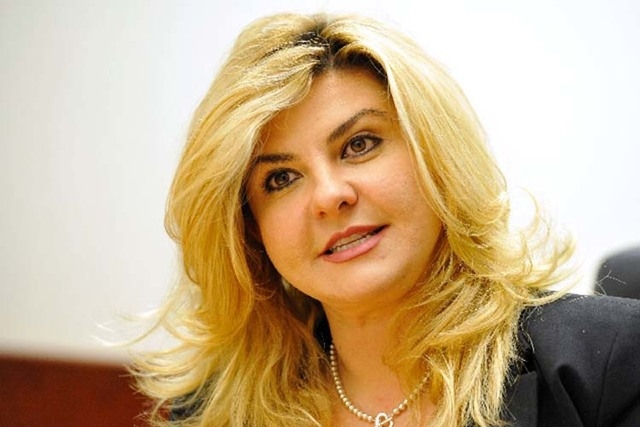 What a relief that embattled Michele Fiore has been removed from Assembly leadership. Credibility and perception matter, and the business of the Legislature is too vital to be controlled by marginalized elected officials of questionable character.
Said no one in Carson City ever.
Don't get me wrong. We should have the highest expectations of our elected representatives, and their missteps matter. Public confidence in government, already incredibly low, will drop even more if the public officials who set tax and government policy abuse the tax laws and government institutions they oversee.
But it's quite a coincidence that the state capital's bar for lawmaker mettle suddenly has been raised now that Republicans are in charge. How quickly Nevadans forget — or simply choose to ignore — that for a decade, the abuse of taxpayers and the public trust was a requirement for Democratic leadership in the Assembly.
In case you've been too busy hitting the holiday party circuit to pay attention to the news, Fiore has been at the center of a chaotic power struggle among Assembly Republicans, who emerged from November's wave election with a stunning 25-17 majority. The caucus is about evenly split between hard-line conservatives who oppose tax increases and moderates who are more likely to support them. Fiore, a second-term Las Vegas assemblywoman, is part of the hard-line faction.
She was named chairwoman of the important Taxation Committee, which immediately set off speculation that she would block any tax increases supported by GOP Gov. Brian Sandoval and Senate Majority Leader Michael Roberson. Then Fiore was elevated to Assembly majority leader, as well, after John Hambrick replaced Ira Hansen, Nevada's new poster boy for intolerance, as speaker designate.
But it turned out Fiore had serious tax baggage: hundreds of thousands of dollars in IRS liens on her home health care business. The credibility and perception problems associated with those liens prompted Hambrick to remove her as Taxation Committee chair, then restore her, then remove her again — and can her as majority leader to boot — after she insufficiently addressed her IRS problems and went on the attack against her own party.
So Fiore is out, bounced to the back bench, a victim of Carson City's new reputation standards.
But where were those standards when Henderson Democrat Richard Perkins served as Assembly speaker? For six years in the 2000s, he led the lower chamber while fleecing the public through "double dipping." During the 2003 session, he collected his full-time salary as Henderson's deputy police chief while serving as speaker. No one believed for one second that he was logging a substantial number of hours for the city while running the lower chamber. Despite the controversy and the public outrage that followed, he returned as speaker in 2005 — and kept collecting city pay.
Where were those standards when Las Vegas Democrat John Oceguera served in the Assembly, and ultimately as speaker? Like Perkins, Oceguera, then a North Las Vegas firefighter, collected a municipal salary while serving in the Legislature through dubious "shift trades" and other questionable arrangements. And in 2011, during his lone session as speaker, Oceguera received about $70,000 in city compensation when he claimed to have been paid less. Did his party ever slap him down? Of course not. He went on to receive party support for a run for Congress (which he lost).
Why weren't those standards applied to North Las Vegas Democrat Morse Arberry, the longest-serving chairman of the Assembly's powerful Ways and Means Committee? Not only did he face his own IRS tax lien, he had multiple property tax liens on his homes, and he double-dipped by falsely claimed sick pay and hours worked for the city of Las Vegas during the 2001 legislative session. Yet he remained Ways and Means chairman through the 2000s.
Let's get real: Although Fiore's tax problems are a legitimate issue, they're merely cover for the party officials and operatives who wanted her ousted from leadership because of her conservative views.
So by all means, let's have a Stratosphere-high bar for our legislative leaders. But let's apply it to both parties going forward.
Glenn Cook (gcook@reviewjournal.com) is the Las Vegas Review-Journal's senior editorial writer. Follow him on Twitter: @Glenn_CookNV.