Las Vegas-area rabbit deaths highlight that animals are not toys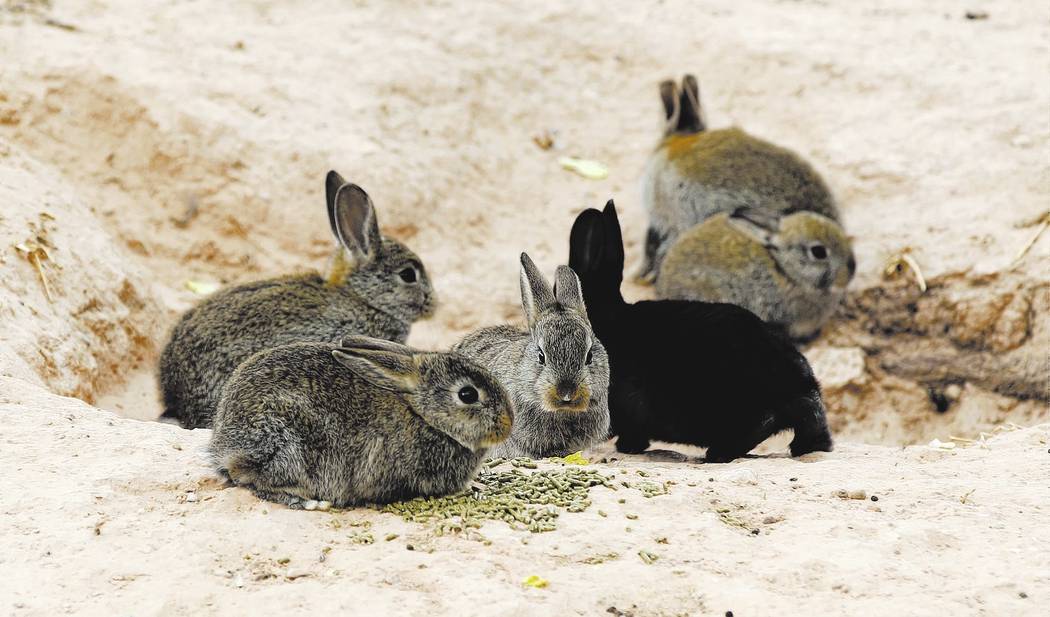 With the tragic news of the rabbits poisoned and bludgeoned to death on property that was thought to be safe, I remind people that animals are not Easter toys ("Dead rabbits prompt outrage," Feb. 20 Review-Journal). These rabbits were discarded when the kids for which they were bought became tired of them.
Most baby rabbits, chicks and ducks given as Easter gifts will die within a few weeks or be "gotten rid of." Often these animals die from rough handling or stress and because their owners lack proper knowledge about caring for and feeding them. People buy them with good intentions, but pet stores care only about the profit and have no regard for where or how these fragile animals end up.
You can help prevent unnecessary suffering this Easter by giving children stuffed animals. Animals are not toys, and nothing with a heartbeat should be given as one. As adults, let us make the humane choice.