LETTER: The Durham report was a nothing burger?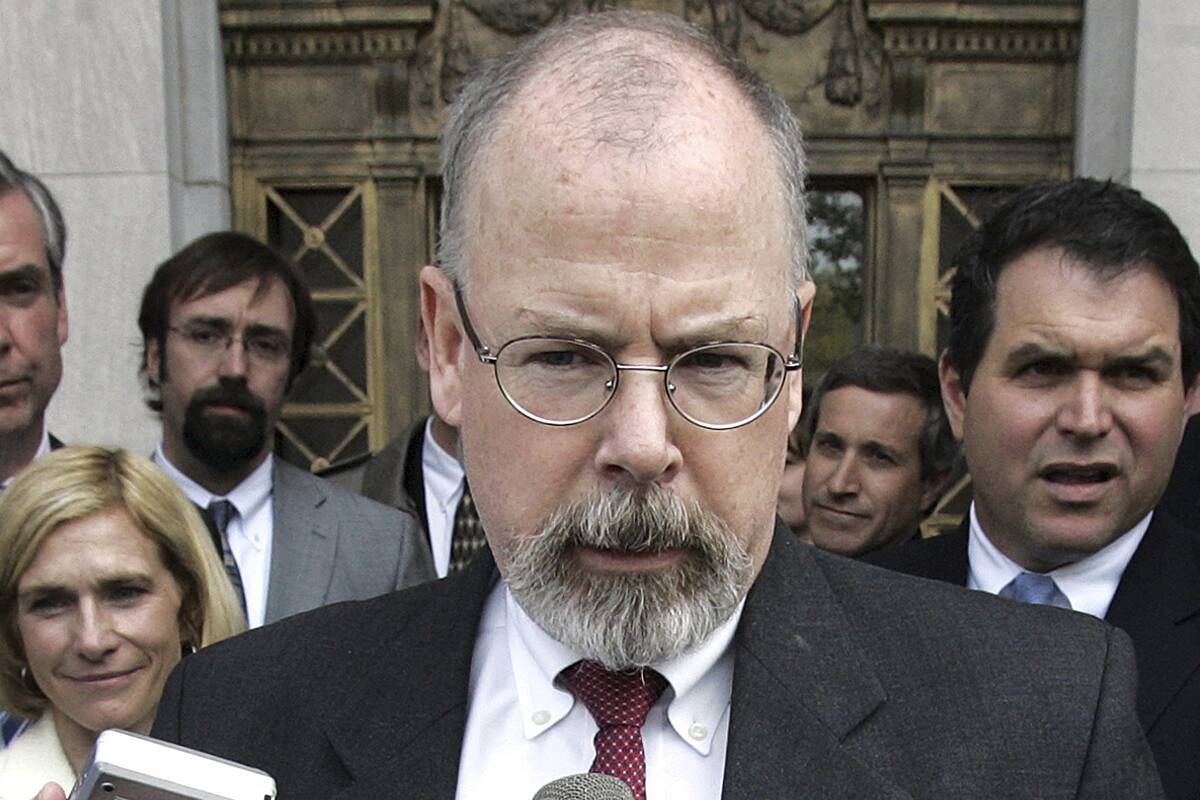 To anyone who thinks the Durham report is a big "nothing," I suggest they read it. At least the executive summary. Learn about: George Papadopoulos, Andrew McCabe, Peter Strozk, Perkins Coie, Christopher Steele, Fusion GPS, Igor Denchenko, Olga Galkina, Charles Dolan and Michael Sussman. Learn about their connections to each other, Russian officials and intelligence officers and to the Clinton campaign and Democrat Party.
Read how, with no proper basis or justification, the FBI opened Operation Crossfire Hurricane (the counterintelligence investigation into people associated with Donald Trump and his 2016 campaign). "The speed and manner in which the FBI opened and investigated Crossfire Hurricane during the presidential election season based on raw, unanalyzed and uncorroborated intelligence also reflected a noticeable departure from how it approached prior matters involving possible foreign election interference plans aimed at the Clinton campaign" (page 9).
Enjoy the fabricated testimony and documents, along with the description of how warrants under the Foreign Intelligence Surveillance Act were falsely obtained. Read section III, "Applicable Laws and Department and FBI Policies," especially subsection IIIA, "Principals of Federal Prosecution." Turns out our justice system is largely driven by subjective judgment and personal interpretation of law and policy.
I can't believe in a system that finds a buffalo horn hat guy being escorted around the U.S. Capitol to be a bigger threat than an ex-secretary of state who inarguably broke numerous laws concerning national security, then lied about it.