Government employee salaries, payouts and pensions will floor you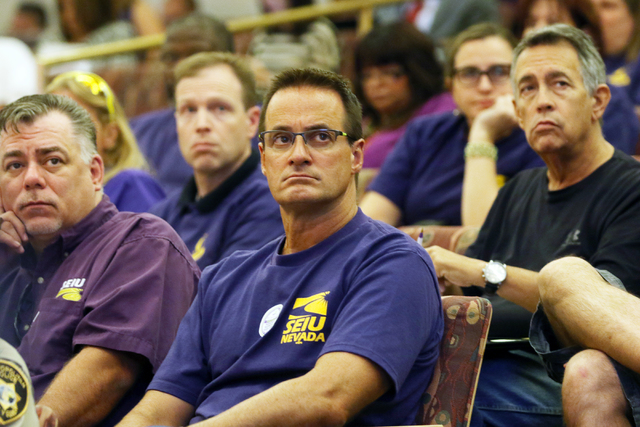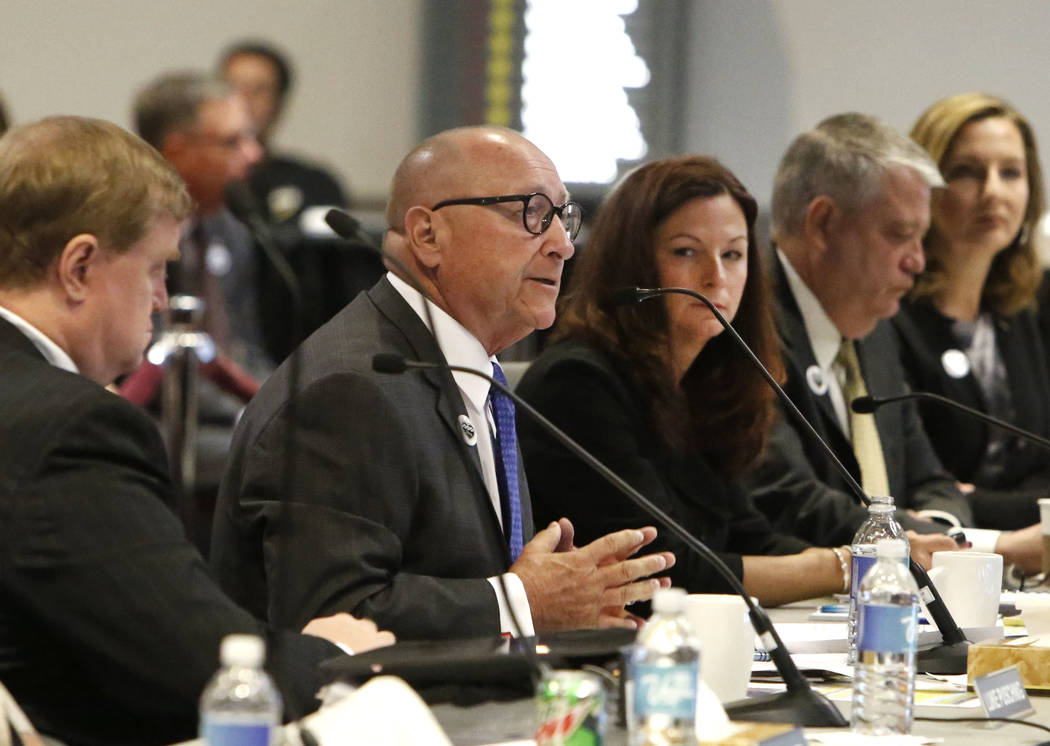 One of the best ways to celebrate Sunshine Week is by going to TransparentNevada.com and finding out how much government employees in Nevada are making. Be careful. Learning exactly how much you're paying local bureaucrats — while politicians push for ever-higher salaries — isn't for the faint of heart.
There's even more to see this Sunshine Week. That's because Transparent Nevada, run by my former colleagues at the Nevada Policy Research Institute, has just released 2017 salary data for most jurisdictions.
So far, Nevada's highest-paid employee was Las Vegas Convention and Visitors Authority CEO Rossi Ralenkotter. His 2017 pay and benefits totaled $862,953. No, that doesn't include using LVCVA security guards as his personal chauffeurs.
Ralenkotter makes the most, but eight other LVCVA employees also received more than $290,000 in total compensation last year. When you pay your people so little, it's no wonder LVCVA staff feel justified in spending taxpayer money on $300 steaks and $1,170 for a bottle of Grey Goose vodka.
It wasn't just LVCVA employees raking it in last year. More than 1,750 state and local employees took home more than $200,000 in total compensation. Expect that number to grow to around 2,500 once Clark County and the Nevada System of Higher Education submit their data. For reference, Gov. Brian Sandoval's 2017 compensation was $185,953.
Devin Ballard, a Las Vegas police captain, received $490,658.55 in total compensation. Las Vegas police Deputy Chief Gary Schofield received $487,022. Michael Gibson, a Henderson fire battalion chief, walked away with $368,400.
These numbers are boosted by cashouts of decades worth of unused sick and vacation time upon retirement. In the "other pay" category, Ballard took in $257,304, Schofield got $410,866, and Gibson received $218,276.
Some new employee contracts place limits on leave accrual for new hires. That's a good start.
Unfortunately, there's much excess that hasn't been fixed. If you cash in hundreds of thousands of dollars worth of unused leave, you're likely to collect a six-figure retirement check. The data bear this out. James Dixon retired as a Metro undersheriff in 2014. He collected $538,984, including $338,812 in other pay. In 2015, he collected pension benefits totaling $184,920. For comparison, the median household income in Nevada is $55,180.
Congratulations. You gave him a $339,000 retirement gift before giving him a $185,000 yearly pension. That's a platinum parachute for his golden parachute. Also, police and fire employees can start collecting their pensions in their 40s.
If you're wondering how Nevada can afford these pensions, the answer is that it can't. In 1948, Nevada created the Public Employees Retirement System. Retirement contributions for public employees began at 10 percent of an employee's first $400 of monthly salary. It's now at 28 percent for regular employees and 40.5 percent for police and fire employees.
It's not just police and fire employees cashing in. The Clark County School District has around 18,700 teachers. Guess how many received more than $100,000 in total compensation in 2017?
From all the rhetoric about how teachers are underpaid, the logical guess would be zero. Wrong. The answer is more than 3,300. That is more than 17 percent of all CCSD teachers. It includes 176 PE teachers and 66 art teachers. Do those teachers deserve it? No one knows. That's because the CCSD pays teachers based on their years of service and education, not how good they are at their job. Thank collective bargaining for that disconnect.
PERS and collective bargaining are the main causes of these outrageous compensation packages. These laws need to be fixed, but too many politicians would rather raise your taxes than stand up to government unions.
Government employees are called public servants. But with salaries like these, it's clear you're serving them.
Victor Joecks' column appears in the Opinion section each Sunday, Wednesday and Friday. Listen to him discuss his columns each Monday at 9 a.m. with Kevin Wall on 790 Talk Now. Contact him at vjoecks@reviewjournal.com or 702-383-4698. Follow @victorjoecks on Twitter.