Sandoval abandons, embarrasses allies in ESA surrender
Updated June 5, 2017 - 7:26 pm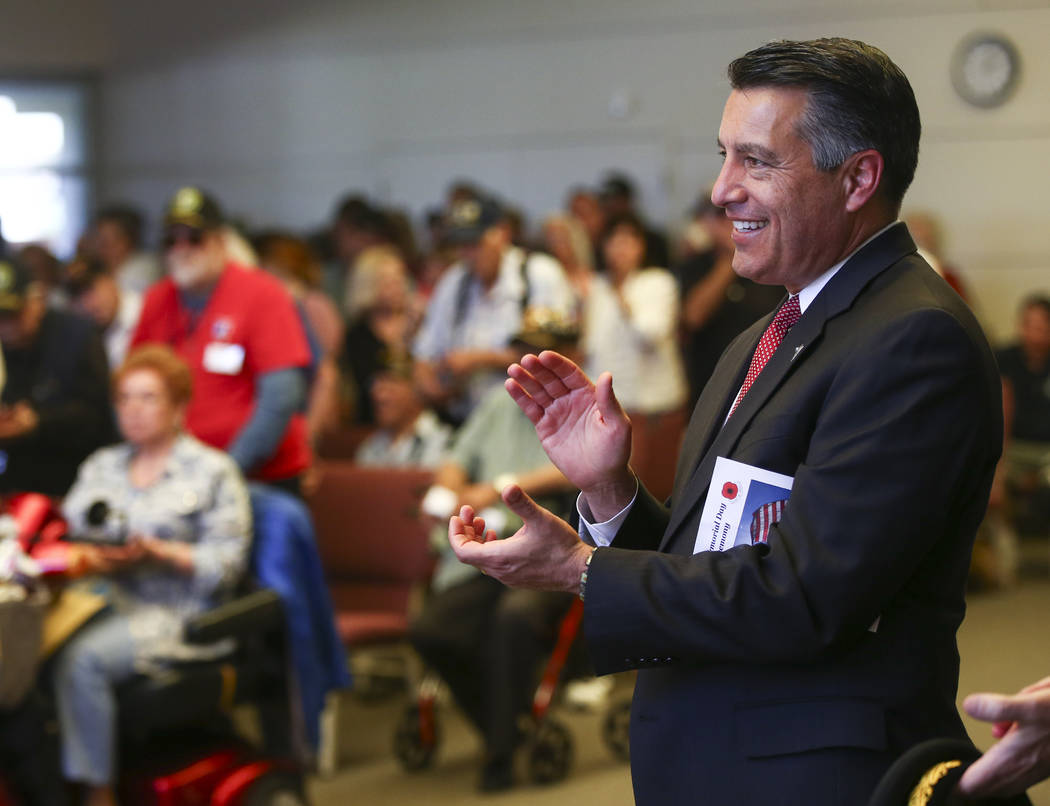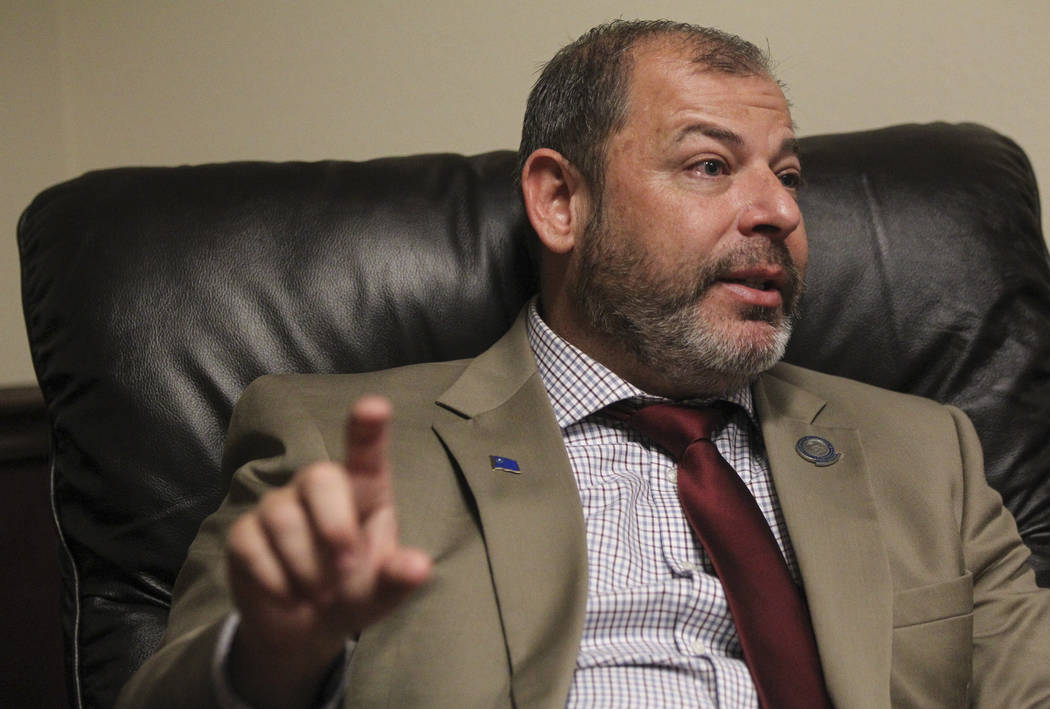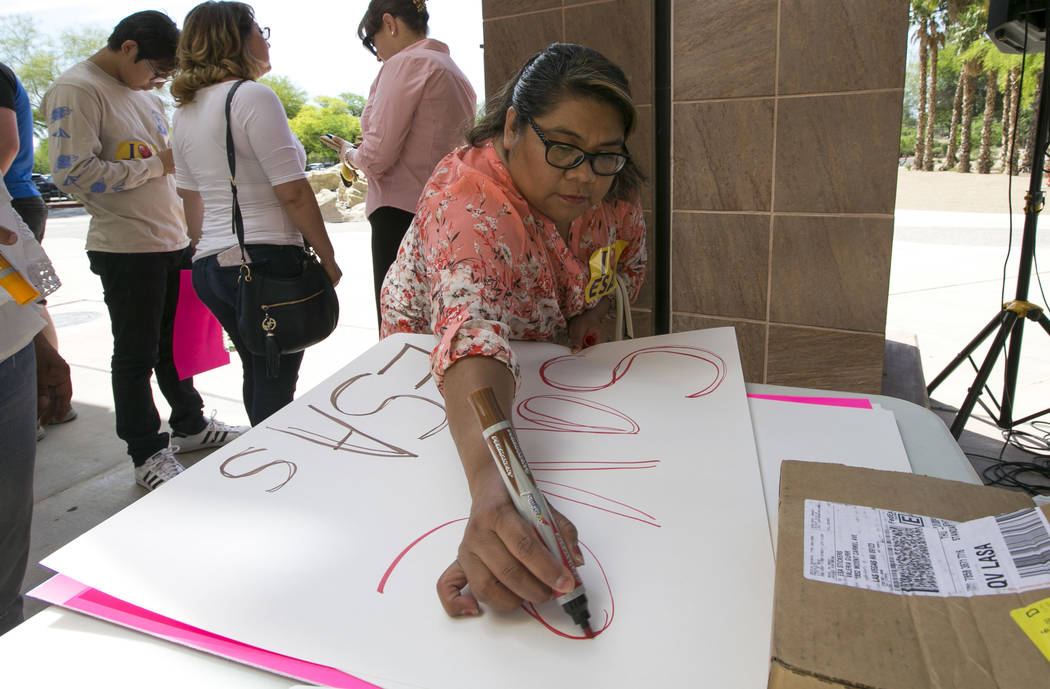 CARSON CITY — If the Brian Sandoval who ran for governor in 2010 were in office today, the 2017 Legislature would have ended much differently.
Sandoval won office by running to the right of his very conservative predecessor, Gov. Jim Gibbons. He ended his final legislative session by turning his back on the legislative Republicans and families who fought for Education Savings Accounts.
In abandoning ESAs during the last week of the 2017 session, Sandoval embarrassed his closest allies and told the families of 8,000 Nevada children who applied for the program that their education wasn't worth the political hassle.
When Democrats took control of the Senate and Assembly after last year's elections, minority Republicans united around one goal: ESA funding. The school choice program they created in 2015, only to see its funding cut down by a Nevada Supreme Court ruling, had to be saved.
Sandoval's political popularity, veto pen and ability to set the agenda of any special session gave Republicans the trump cards needed to resurrect ESAs — provided Sandoval was fully committed.
He wasn't. He allocated just $60 million in his 2017-19 budget for ESAs, an amount too small to support those who had applied. Not once did he draw a line in the sand for such a small ask.
Senate Minority Leader Michael Roberson, R-Henderson, handled a bad situation as well as possible. "No ESA funding … no budget," he said in January. Because Republicans didn't have the numbers to stop the budget from going to Sandoval, it was an implicit promise that the governor would veto a budget without money for the program.
It now looks like Roberson knew Sandoval didn't view ESAs as a hill to die for.
Just one month ago, Assembly Minority Floor Leader Paul Anderson, R-Las Vegas, joined in, saying Sandoval "has our backs" in terms of vetoing the budget if there wasn't ESA funding.
As late as last week, Senate Co-Minority Whip Scott Hammond, R-Las Vegas, who sponsored ESA legislation in 2015, said, "The governor has assured me, not only in person, but by his actions … that we're not getting out of Carson until we get (ESA funding) done."
It was a bluff that almost worked, because it shouldn't have been a bluff. It was completely logical that a Republican governor would pull out all the stops to support a groundbreaking school choice bill that he signed two years ago and earned him national acclaim.
ESAs provide families who withdraw their children from public school a portion of per-pupil funding that can be used to pay for technology, distance learning, private school tuition, specialized therapies or other customized educational options. Nevada's ESA program, as passed in 2015, promised to be a national model and an adrenaline shot for the school choice movement.
Sandoval and his staff worked on an ESA compromise. Sandoval and legislative leaders had a handshake deal less than a week ago before Senate Majority Leader Aaron Ford, D-Las Vegas, backed out after his caucus balked.
But when Republicans needed Sandoval to use his political capital and veto pen to force Democrats back to the table, he didn't pull out all the stops. Sources told me Sandoval was furious that Republicans voted against the Capital Improvement Projects Budget, which was their last bit of leverage, after Sandoval announced there wouldn't be a special session. Under pressure, some legislative Republicans blinked, and we ended up with $20 million in one-time tax credits for a smaller, less-inclusive school choice program, Opportunity Scholarships.
On Monday, Sandoval said, "We fought hard. I'm as disappointed as anybody (about not getting ESAs)."
He may have fought, but he left a lot of weapons — his popularity, the bully pulpit, press conferences, a scorched-earth veto campaign and special session leverage — sheathed. It's why Nevada does not have ESAs.
Contact Victor Joecks at vjoecks@reviewjournal.com or 702-383-4698. Follow @victorjoecks on Twitter.