COMMENTARY: Oct. 1 body cam footage a black eye for Las Vegas police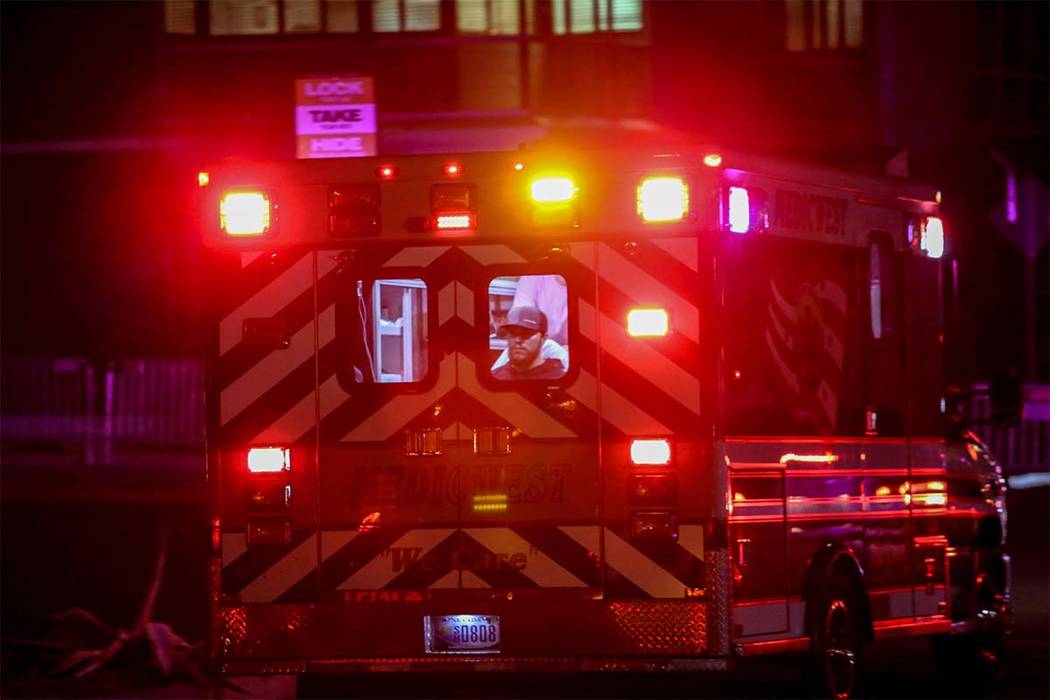 The Vegas massacre at Mandalay Bay on Oct. 1 was the worst mass shooting in modern American history. Honesty and transparency are always the best policy. Only the truth can set us free. It's time to ask tough questions.
Exhibit A is the latest police body cam footage released this past week. The shooting happened nine months ago. Why are the videos being released just now?
Why did the Review-Journal have to lead the charge to sue the Metropolitan Police Department to force the release of significant documents, testimony, autopsy reports and body cam videos? Isn't all of this in the public domain? Why did the Nevada Supreme Court have to order the release?
Why didn't we know months ago that a portion — perhaps a large portion — of this massacre/slaughter could have been stopped and many lives saved if police on the scene had acted instead of doing absolutely nothing?
Oh, wait, did you even know about this?
I've known about it for some time. I read the testimony of Metro officer Cordell Hendrex days ago. I couldn't believe my eyes. It was shocking. I waited for the body cam video to be released to be absolutely 100 percent certain.
Are you aware that Hendrex was on the 31st floor of Mandalay Bay (armed) with his trainee (also armed) and three armed Mandalay Bay security guards just minutes into the shooting?
The first body cam video came out only days ago and showed Hendrex standing around the 31st-floor stairwell with his police trainee and MGM security. It shows them doing nothing for several minutes while automatic gunfire is clearly (and loudly) heard just one floor above them.
They were just one flight of stairs away from putting a stop to this massacre. But they didn't do a thing except listen to chilling automatic gunfire that was turning the concert below into a killing field.
But it gets worse. The Review-Journal posted an edited version of the video Wednesday. I received the full version on Friday. It shows Hendrex doing nothing in the hallway of the Mandalay Bay's 31st floor for almost five excruciating minutes before he ever got to the stairwell.
Where, of course, we now know he and his team again did nothing.
They stood frozen like deer in headlights, listening to bursts of automatic weapons fire and radio reports of people dying and their fellow officers taking heavy fire. Incredible.
Why have none of us seen or heard about this until now? Why was it never mentioned by police or anyone in government or law enforcement?
Isn't that what police officers are trained to do? To put their lives in danger to save the lives of others? Thank God 99 percent of cops are heroes — the bravest people I know.
But there's still more to the story. This isn't about missing a chance to save lives or to stop the last volley of gunfire by confronting (or at least distracting) the killer.Hendrex and his partner and the Mandalay Bay security team did nothing in that hallway and stairwell for perhaps a combined seven or eight minutes. That means they may have been able to stop some of the deaths, injuries and carnage below.
What is the liability for MGM Resorts International, Metro and government agencies now that these videos have come to light? Don't you think smart lawyers representing hundreds of victims will figure out that everything could have turned out differently if police had taken action and reacted the way they are trained to react?
My great friend, former Lt. Randy Sutton, one of the most decorated officers in Vegas police history, calls this "one of the most embarrassing moments in (Metro) history."
Contact Wayne Allyn Root at Wayne@ROOTforAmerica.com. Hear or watch the syndicated "WAR Now: The Wayne Allyn Root Show" from 3 to 6 p.m. daily at 790 Talk Now and at 5 p.m. on Newsmax TV.