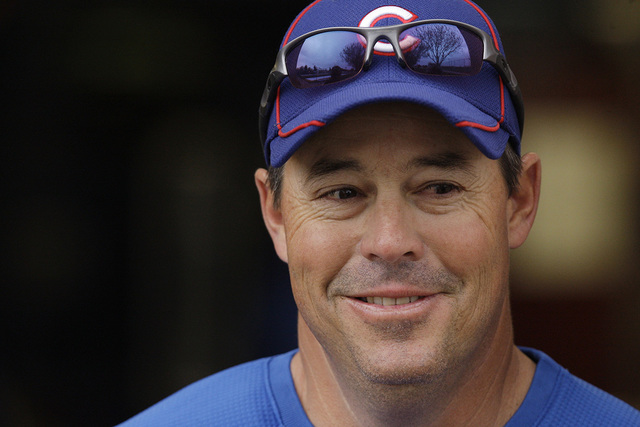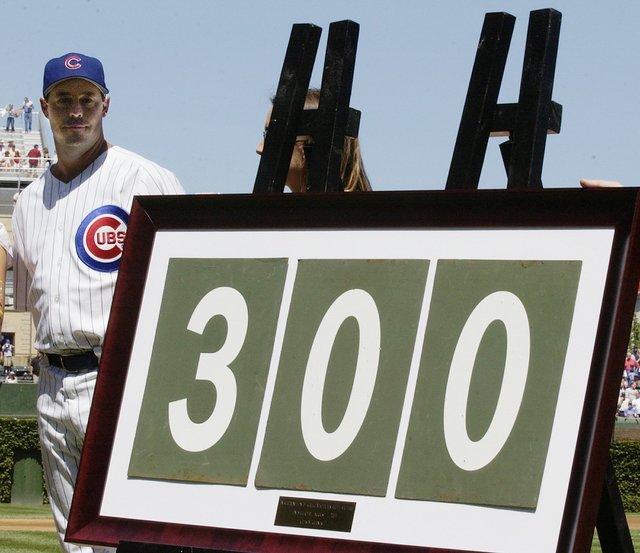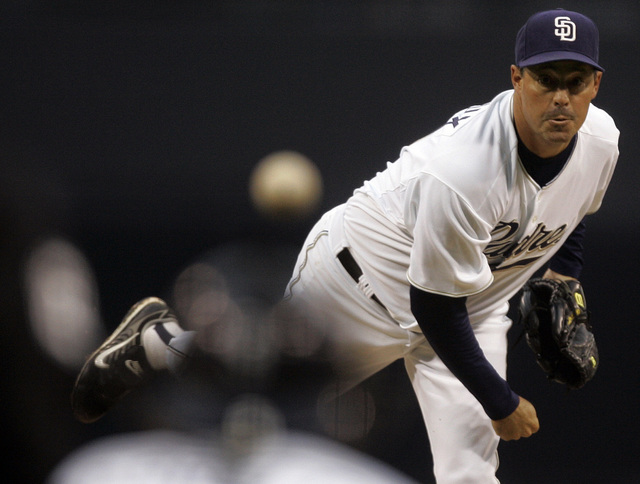 The UNLV Rebels and Las Vegas will have a presence Saturday night at Wrigley Field in Game 4 of the World Series between the Chicago Cubs and Cleveland Indians.
Greg Maddux, a native Las Vegan, current UNLV volunteer assistant coach and Baseball Hall of Famer, will throw out the ceremonial first pitch before the game, UNLV announced Friday.
Maddux, who grew up in Las Vegas and graduated from Valley High School, was drafted by the Cubs in 1984, and played nine seasons (1986-92 and 2004-05) with the Chicago team. He made his debut with the Cubs on Sept. 2, 1986.
Maddux played for the Cubs, Atlanta Braves, Los Angeles Dodgers and San Diego Padres in a 23-year major league career. He won the Cy Young Award four consecutive seasons (1992-95) and the Golden Glove Award 18 times during his career. He also currently holds the record as the only pitcher to record over 300 wins, 3,000 strikeouts and issue fewer than 1,000 walks.
The Las Vegan retired from baseball in 2008, was inducted into the Hall of Fame in 2014, and joined the UNLV baseball team as a volunteer assistant coach in July.
Tonight in Chicago, Billy Williams, Baseball Hall of Famer, Cubs legend and six-time All Star, will throw out the ceremonial first pitch in Game 3. Bill Murray, actor and lifelong Cubs fan, will sing the seventh-inning stretch. Fall Out Boy lead singer and Chicago native Patrick Stump will sing the national anthem. Wayne Messmer, who usually sings the national anthem, will perform "God Bless America" during the pregame ceremonies.
Contact Kira Terry at kterry@reviewjournal.com or 702-477-3880. Follow @kiraterry on Twitter.
Like Vegas Sports News on Facebook: