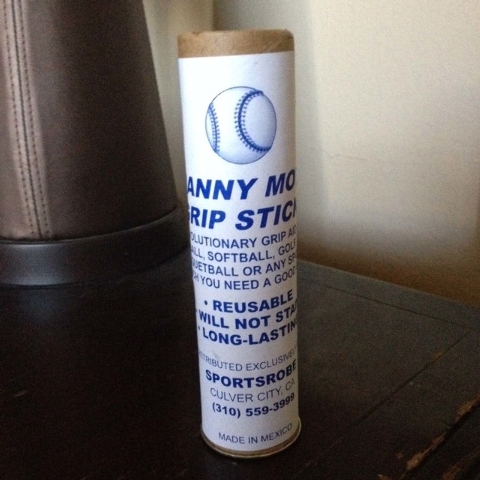 When I saw the story in the Review-Journal that former big league pitcher and part-time 51s broadcaster Jerry Reuss had used a product called Manny Mota Grip Stick to get a better hold on the baseball when he pitched, I thought he might be pulling a fast one.
I have read Reuss' book; I know what a practical joker he can be.
Manny Mota Grip Stick?
I thought Reuss might be pulling assorted legs with that one.
He had played with Mota, one of the great pinch-hitters in baseball history, on the Dodgers.
Maybe he just wanted to see if he could get a former teammate's name in the newspaper for old time's sake. Perhaps he just wanted to have some fun at the expense of sportswriters, the way ballplayers sometimes are wont.
Manny Mota Grip Stick. When the ol' shaving cream pie just won't do.
Lo and behold, Manny Mota Grip Stick is the real deal.
Reuss brought a tube of it to Cashman Field on Thursday night.
A lot of big league hitters, and even some guys down in Class A ball, still swear by the sticky substance it, I'm told. You can get a tube of official Manny Mota Grip Stick — accept no substitute — through Amazon for $14.95.
The tube Jerry Reuss brought to the 51s game wasn't all that sticky any more, probably because it's from the 1981 season or thereabouts. He said you could heat it up, though, and it would be good as new.
I think I'm going to try it, provided Reuss still has an official Candy Maldonado Bunsen burner collecting dust in his closet.