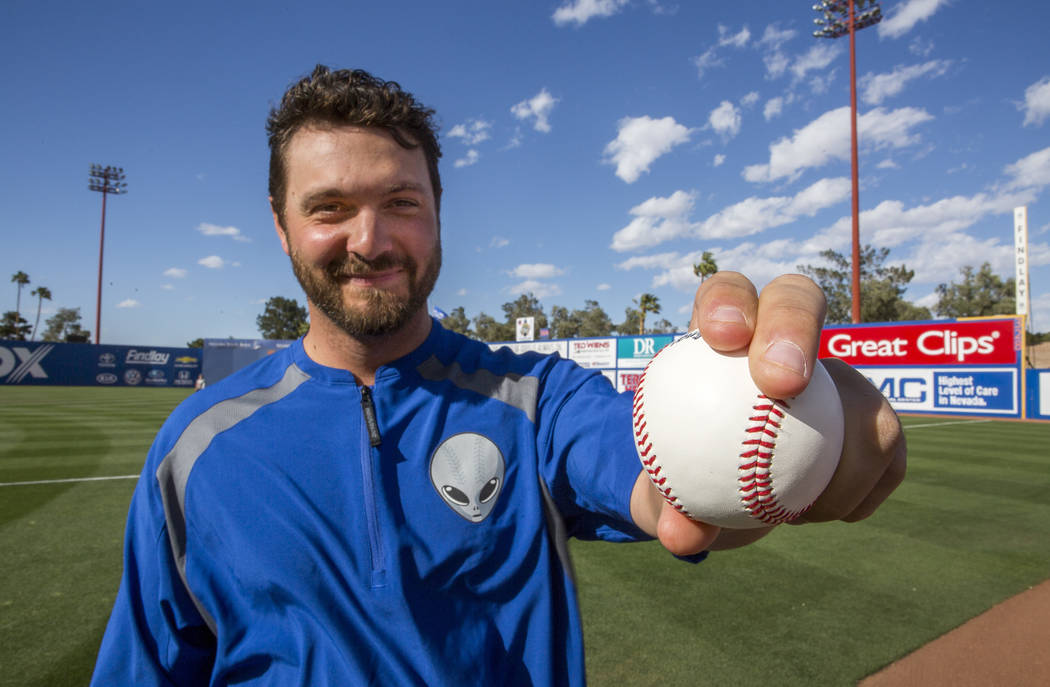 Josh Smoker is not a starter.
Not anymore, at least.
He hasn't been one since the Nationals, the team that selected him in the first round of the 2007 draft, converted him into a reliever around August 2010.
He has wondered whether it would have worked out or not, but as a starter, he was never really healthy, so he never truly got the answer.
Like the Nationals before them, the Mets don't have plans to turn Smoker into a starter.
So why, then, has the left-hander been inserted into the Triple-A rotation?
Twice in the past couple weeks and again Wednesday in Round Rock he'll take the mound in the first inning for the 51s.
After posting a 7.88 ERA in 15 appearances with the Mets this season, they sent him down to work on offspeed pitches — his slider and changeup.
"It's hard because you know you're only going to be out there for one, maybe two innings," Smoker said. "When you don't really have a feel for anything, especially in the cold weather up there, it's hard to really get consistent the way you want to. When you're going out there for four, five innings, you can make in-game adjustments on the fly … but if you're really out there for one inning, you kind of have to go with what you have working for that particular night."
He threw 61 and 66 pitches in his first two starts for the 51s and the Mets don't plan on fully stretching him out just yet.
"As of right now he's going to go back up as a reliever but when he goes back up there, he'll probably be extended a little bit, maybe more than an inning," pitching coach Frank Viola said. "And when you throw more than an inning, they want to make sure you have a second or third pitch you can throw other than just his fastball and that's the exact reason why we're doing what we're doing here."
Honing a new pitch
There isn't really a concrete time frame for how long Smoker will be in Triple-A, but he said it could last three or four starts.
So far, the results have been good.
In his first start, Smoker threw 4 2/3 scoreless innings and gave up two hits.
Afterward, he said he thought his slider was the best it had been all year, particularly in the last inning.
In his second start, he threw four innings and gave up two runs — one earned — on two hits while striking out five.
He was pleased with his changeup after that outing, and so was manager Pedro Lopez.
"If you look at the contrast from his fastball and his changeup, I think it's close to 9-10 mph so I think it's good enough for me," Lopez said. "It's a swing and miss pitch and I think that's all he needs in order for him to be successful at the major league level."
The slider, Smoker said, was a little loopy in that start, possibly because of the wind blowing at Cashman Field. As the wind started to die down in the later innings, he thought the slider got better.
"I think once I start sharpening that pitch up a little bit, I think I'll be right back to where I want and can start finally letting the ball go again," Smoker said.
The slider is a relatively new pitch for him. Viola said he picked it up at the end of last year and beginning of spring training after ditching his curveball.
"Every once in a while he has a tendency to try just placing it instead of throwing it and it flattens out," Viola said, "so he really just has to, in the back of the mind, he has to say throw it and trust it and when he does that, he's fine."
And though he still has more work to do, Smoker said his time in Triple-A has been a good way to "clear everything off and get everything going."
"I think it's going to be for the best in the long run," Smoker said.
More 51s: Follow all of our Las Vegas 51s coverage online at reviewjournal.com/51s and @RJ_Sports on Twitter.
Contact Betsy Helfand at bhelfand@reviewjournal.com. Follow @BetsyHelfand on Twitter.