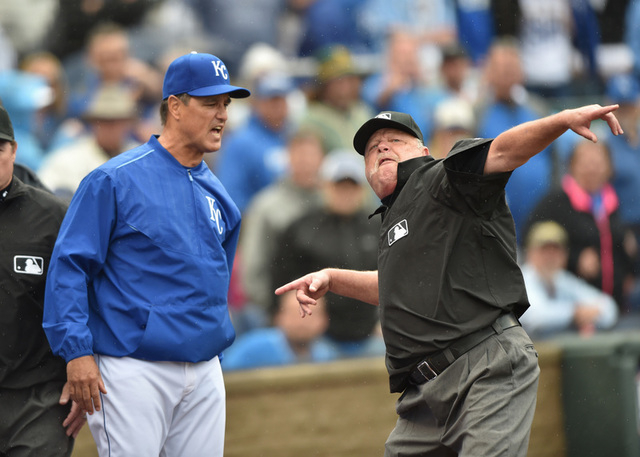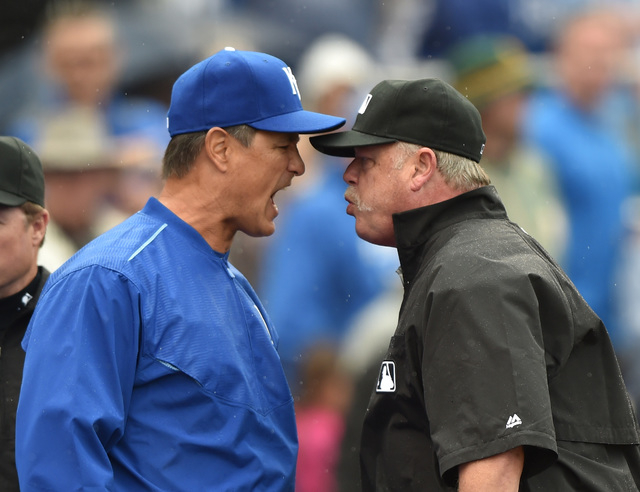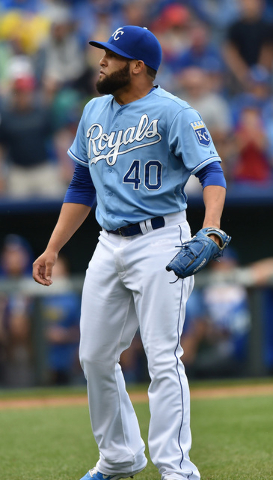 KANSAS CITY, Mo. — Royals right-handed reliever Kelvin Herrera is appealing his five-game suspension, which was to begin Wednesday.
Herrera was suspended for throwing a ball behind A's third baseman Brett Lawrie Sunday in the head area after warnings had been issued in the first inning. Herrera pointed to his head as he left the field.
Right-handed Yordano Ventura was fined for hitting Lawrie in the fourth inning Saturday after giving up a three-run homer.
"I do think they were fair," Royals manager Ned Yost said of the penalties, which were announced by Major League Baseball. "It could have been a lot worse. Honestly, it's better than I expected."
Yost said Herrera's appeal hearing could take from one-to-two weeks.
"It does buy us some time," Yost said with closer Greg Holland on the disabled list. "It gives us a little more time to get Greg going."