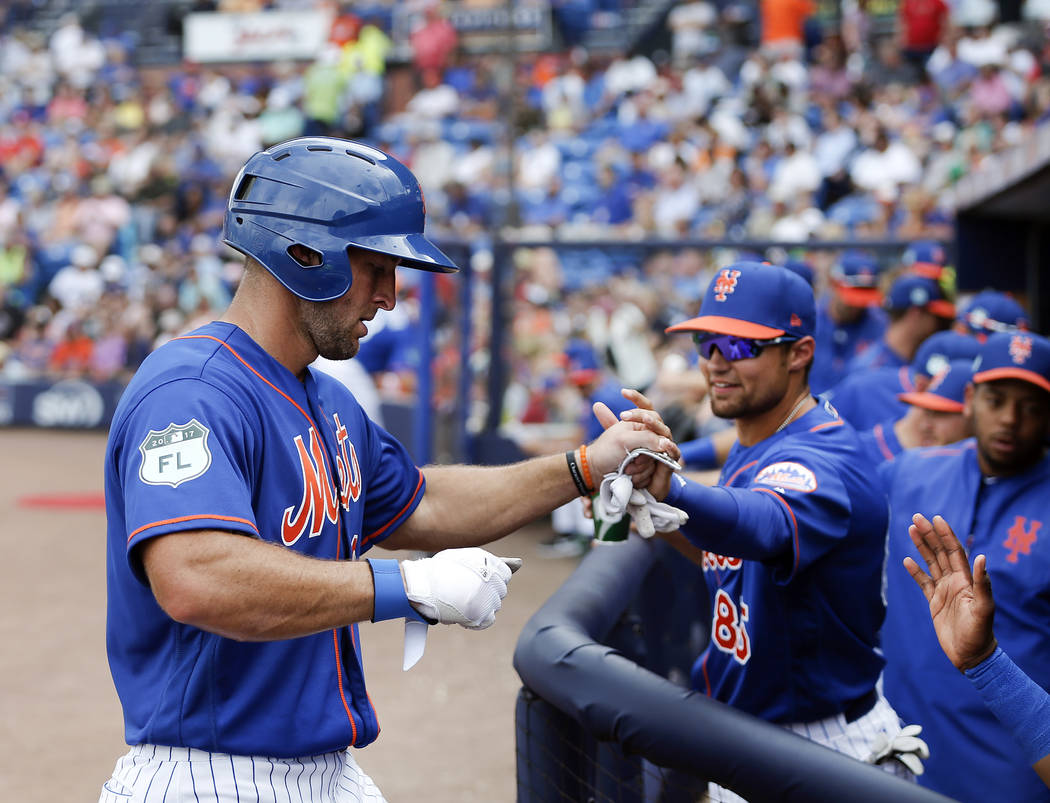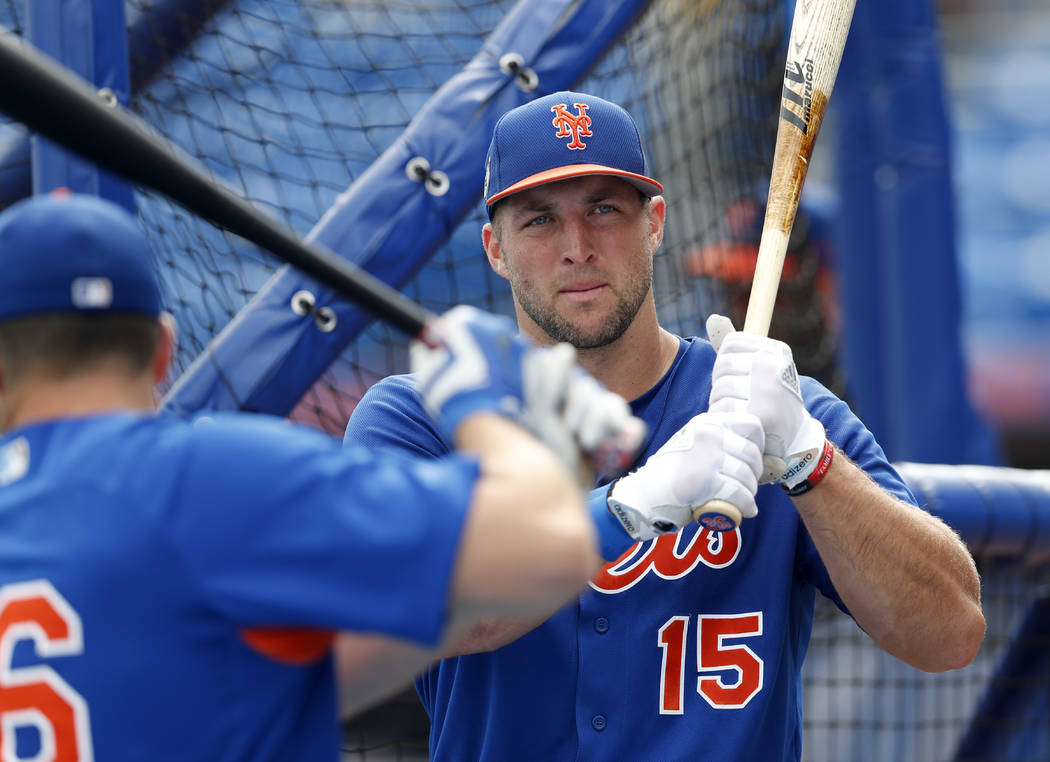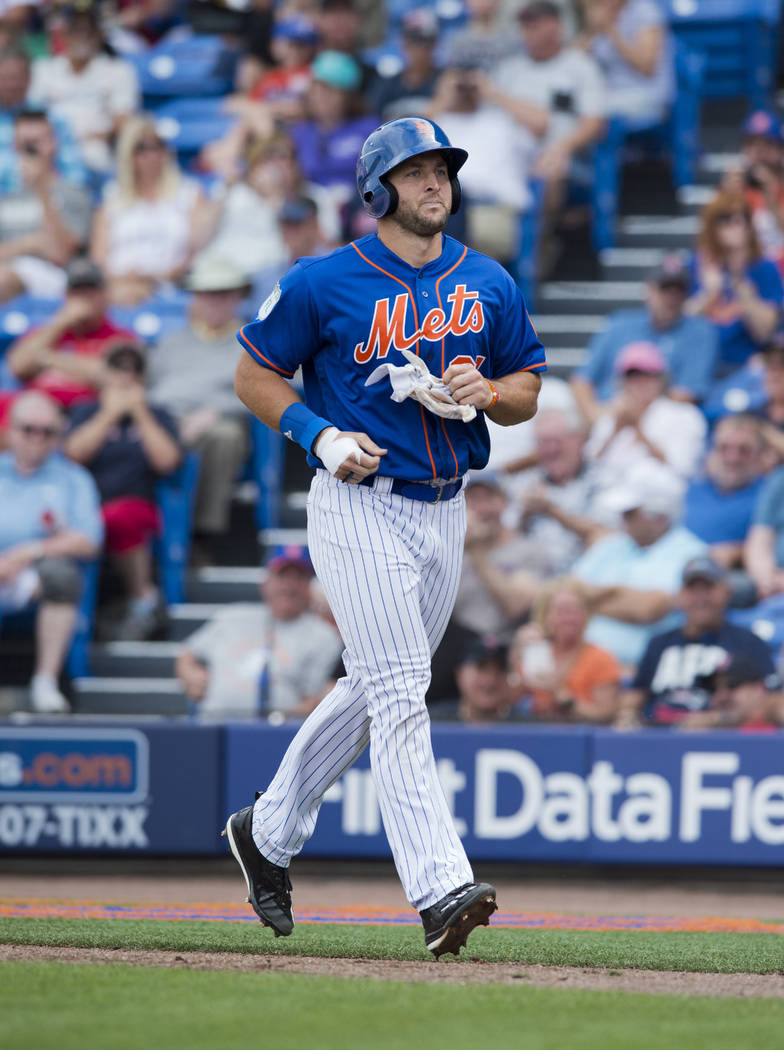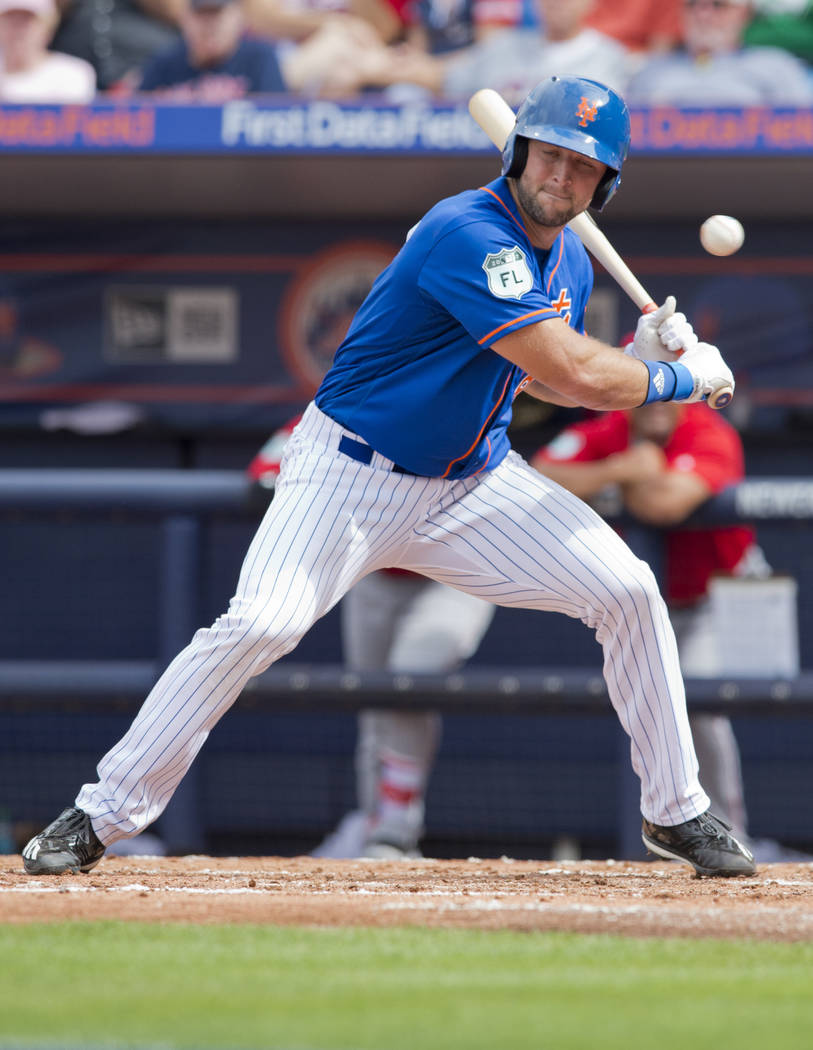 COLUMBIA, S.C. — Tim Tebow won't be coming to Cashman Field. The 2007 Heisman Trophy winner and former NFL quarterback is joining the Columbia Fireflies.
The Columbia Fireflies are the Mets' Class A franchise in Columbia.
New York Mets manager Terry Collins announced the move Monday.
The 29-year-old Tebow has been in spring training with the Mets and is hitting .235 with four hits in 17 at-bats. He'll break camp the first week in April and join the Fireflies when they open play on April 6 in a four-game series with Augusta.
Fireflies President John Katz expects Tebow to add extra buzz to the team and the city. The club says Tebow will wear his football number, No. 15, with the Fireflies.
Tebow signed with the Mets on September 8 and participated in three Florida Instructional League games. He played in 19 contests in the Arizona Fall League.
The Review-Journal contributed to this article.