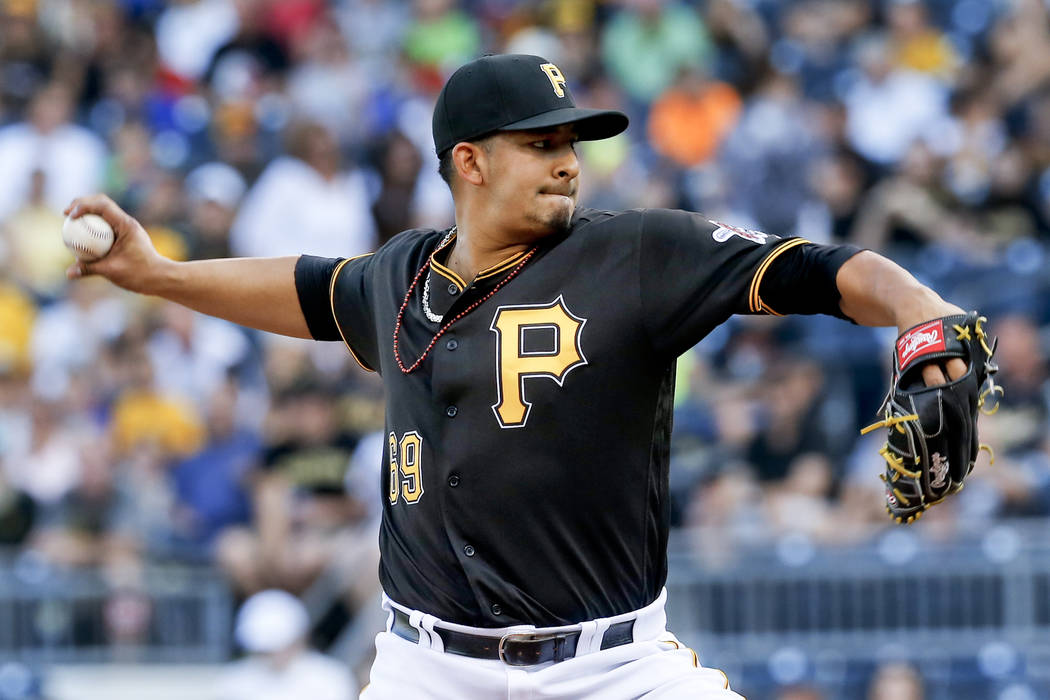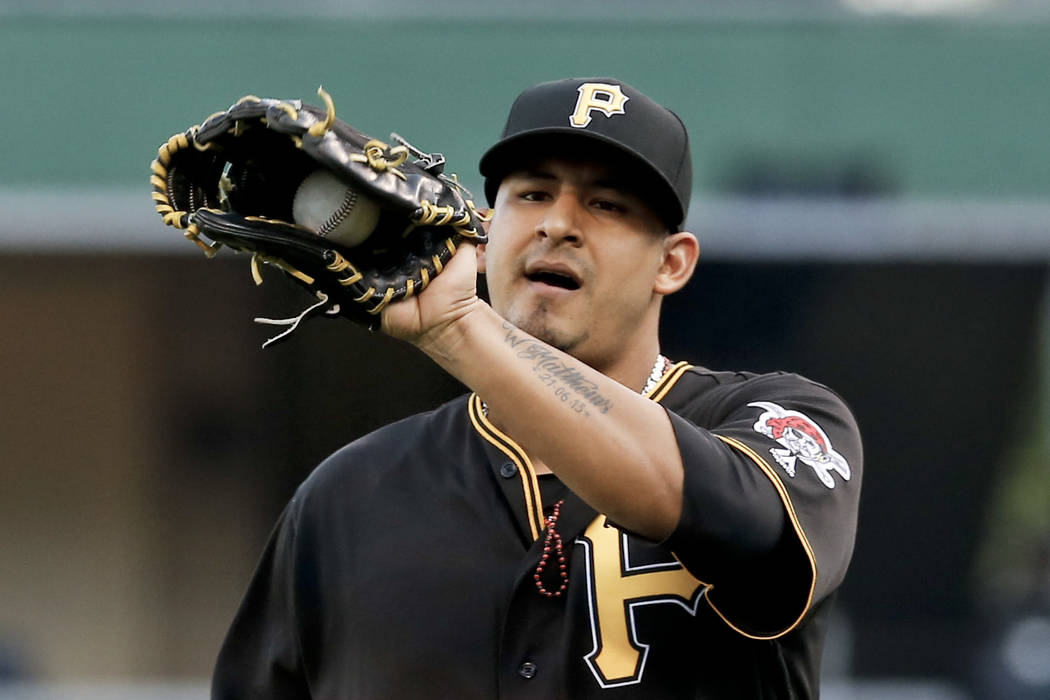 Wilfredo Boscan arrived to Port St. Lucie, Florida, in late March, two days before the 51s left for Las Vegas, held up because of visa issues.
So by the time the 51s broke camp, his new manager, Pedro Lopez, and pitching coach, Frank Viola, hadn't had much of a chance to see him pitch.
They have now, and the results have been good.
Boscan tossed four scoreless innings Saturday night, running his scoreless streak to nine innings on the season as the 51s beat the Sacramento River Cats 4-1 at Cashman Field.
Boscan has been held to a pitch count in his first two starts and threw 78 Saturday, accounting for his early exit. In his next outing, he should be around 85 to 90 pitches.
"I can't wait until his max is 100 pitches, 110 just to see what he can do," Lopez said. "He attacks the strike zone, he's got a good feel, his secondary pitches are good, and not only (are they) good, he's got command of his secondary pitches, and I mean he goes after hitters with everything that he's got."
Lopez said Boscan was a bit uncomfortable with a mound that was a little too wet, but he managed to work his way past that.
The right-hander gave up five hits and two walks, throwing just one clean inning, but whenever he was in trouble, he found a way out.
"I felt comfortable with my pitches. I tried to throw my sinker inside and my breaking ball down," Boscan said. "When I (saw) runners on second, runners on first, I tried to throw the best pitch I have to home plate and I tried to (get) a ground ball."
In the second, he got help from his defense, as left fielder Matt Reynolds cut down Austin Slater trying to score to end the inning.
Reynolds also helped out on offense. After Gavin Cecchini singled and stole second to begin the bottom of the first, Reynolds hit a single that got past Sacramento's left fielder. Cecchini scored on the play, which was ruled a hit and an error. Shortstop Amed Rosario followed with an RBI single to score Reynolds.
The 51s (5-5) scored their other two runs in the third on Kevin Plawecki's sacrifice fly and Travis Taijeron's RBI single.
After Boscan's four innings, reliever Kevin McGowan threw two scoreless innings and Ben Rowen one.
In the eighth, Cory Burns loaded the bases on a walk and two hits, so Lopez called upon closer Paul Sewald to bail him out.
Sewald did just that, inducing a pop-up to third base to end the threat.
In the ninth, he surrendered one run, but struck out Jae-Gyun Hwang looking to end the game.
"Good game, well played, well pitched," Lopez said. "We got some key hits in order for us to win this one. I think Burns got in trouble in that eighth inning, and then Paulie closed the door and then did a good job in the ninth. I thought overall it's a good team effort."
Up next
Who: Sacramento River Cats at 51s
When: 1:05 p.m. today
Where: Cashman Field
Starters: Ricky Romero (0-0, 0.00 ERA), River Cats, vs. Adam Wilk (1-1, 4.50 ERA)
Next five
Monday: Sacramento at Las Vegas, 7:05 p.m.
Tuesday: Las Vegas at Fresno, 6:35 p.m.
Wednesday: Las Vegas at Fresno, 6:35 p.m.
Thursday: Las Vegas at Fresno, 7:05 p.m.
Friday: Las Vegas at Fresno, 7:05 p.m.
Update
Infielder T.J. Rivera was optioned to Las Vegas and made his first start of the season for the 51s on Saturday. Kyle Regnault, who picked up the win for the 51s on Friday, was assigned to Double-A Binghamton after spending one day with the 51s.
Contact Betsy Helfand at bhelfand@reviewjournal.com. Follow @BetsyHelfand on Twitter.