Asia Muhammad nears end of finest tennis season in Las Vegas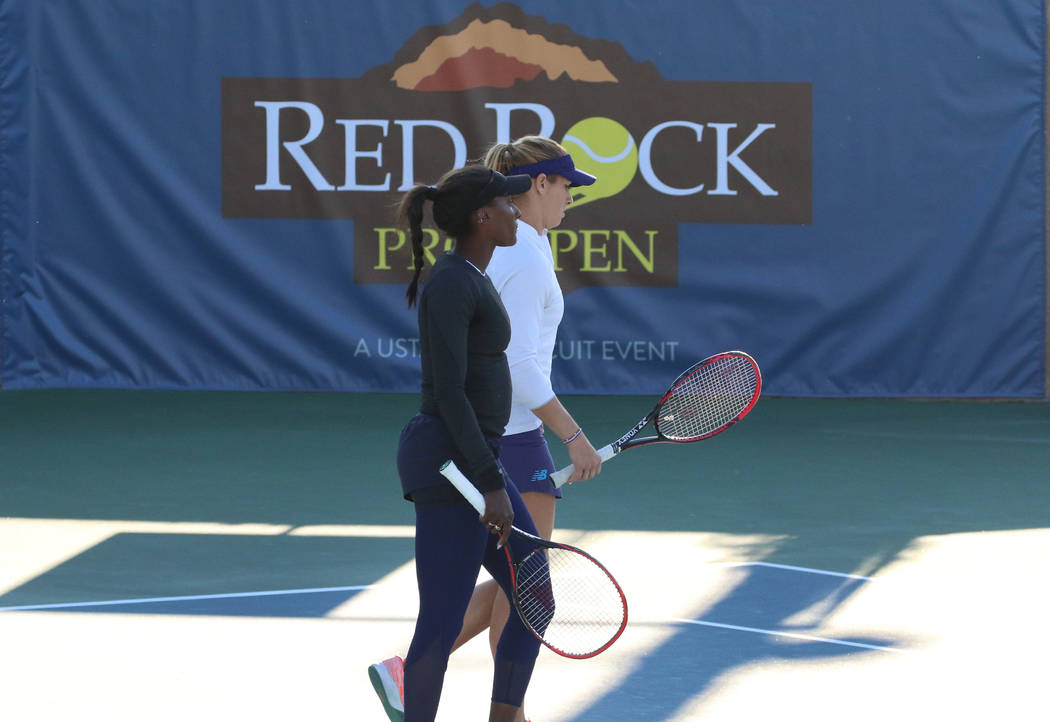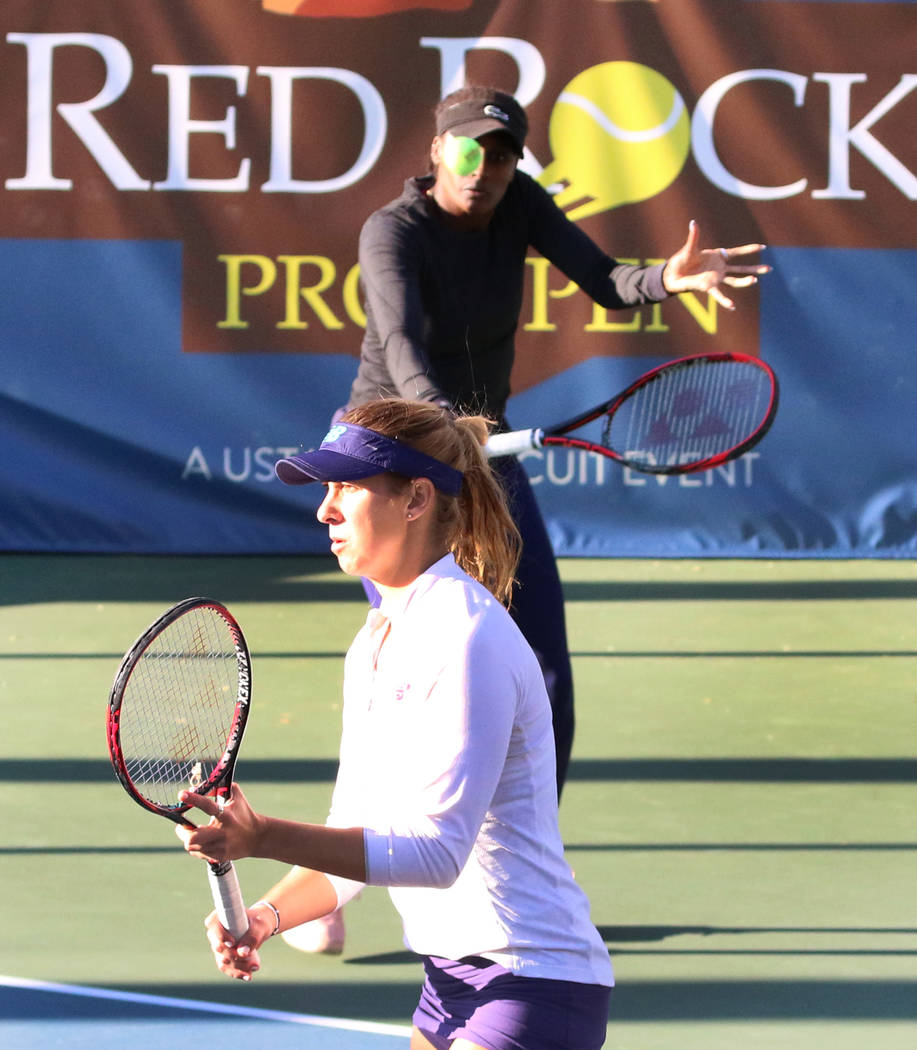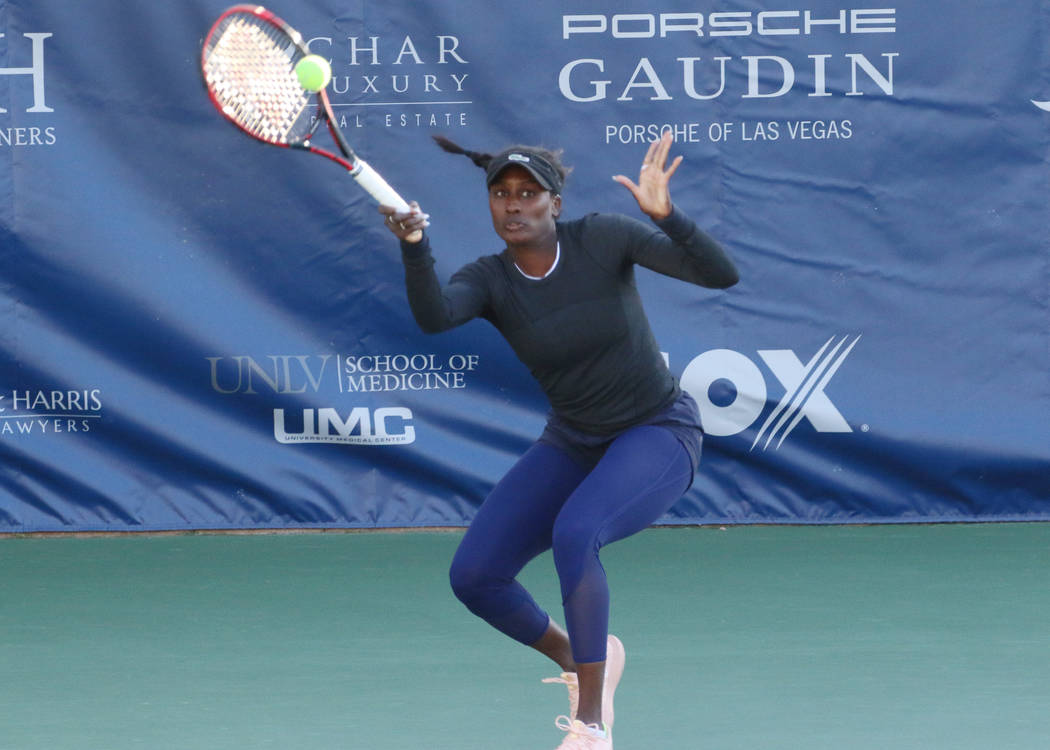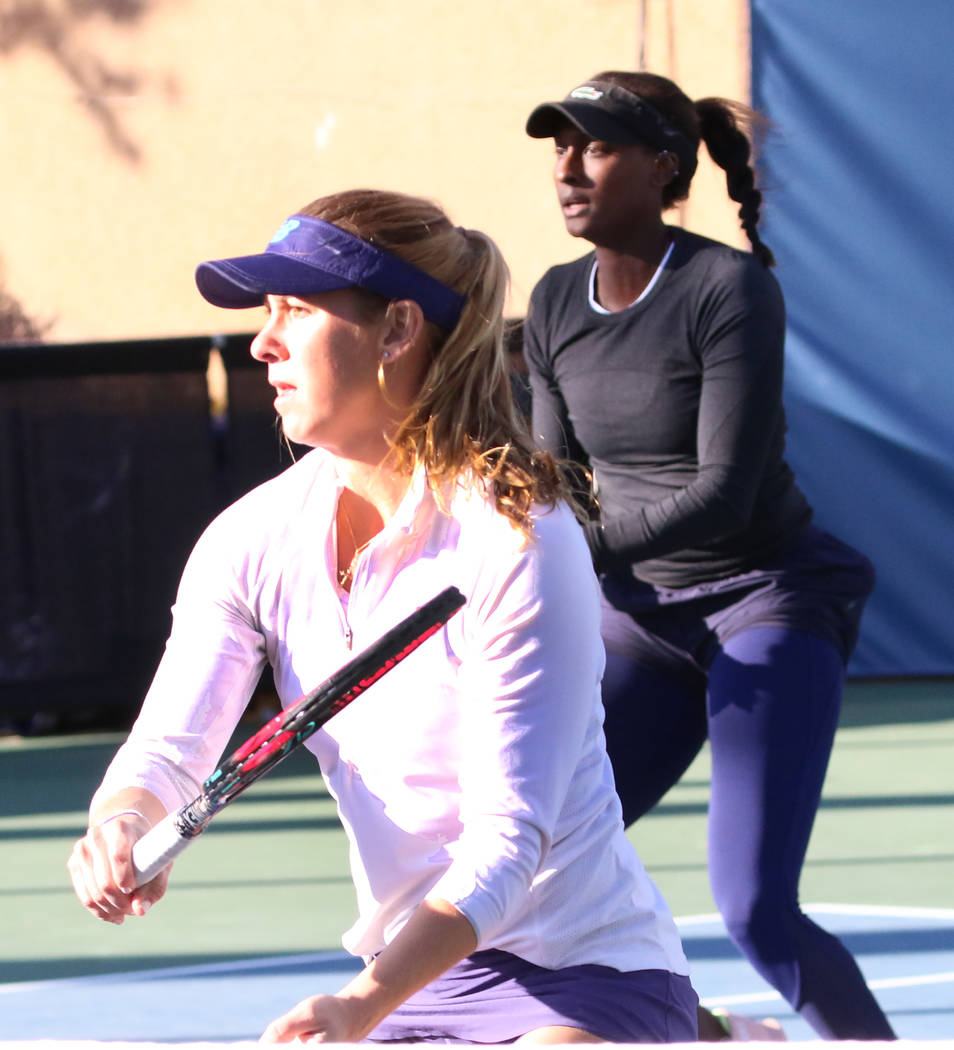 Las Vegas resident Asia Muhammad is celebrating her 12th season as a professional tennis player but this one might be her finest yet.
The 27-year-old is willing her way through matches in a way she hasn't previously, according to longtime trainer Tim Blenkiron, and the results back up that assertion. She has a career-high three singles titles this year and is one win away from matching a career-best in doubles victories with eight.
Her 10 combined titles also is a personal record and she's close to adding to that total this week at the Red Rock Pro Open at Red Rock Country Club. She and partner Maria Sanchez are seeded second in doubles and advanced to the semifinals Thursday after a 6-2, 6-0 victory.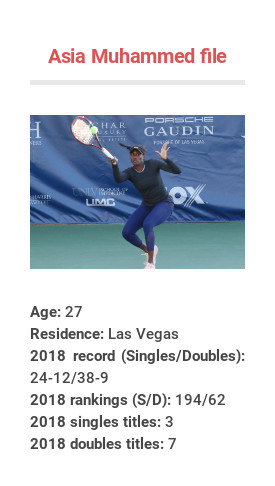 "Physically, she's always been a great athlete," Blenkiron said. "But handling all the difficult situations that happen on a tennis court tends to be the most difficult part of the sport and the part that it takes the longest to master.
"I think some tennis players go their whole lives without ever mastering that part of it. I'd say that's where her biggest gains came from this year."
Muhammad, who is competing in the Red Rock Pro Open for the first time since 2014, attributes her success this season to a number of different factors. She's been tougher mentally, yes, but she's also been physically healthy almost the entire year.
Being able to compete without many aches or pains has allowed her to build confidence and achieve things such as playing in the U.S. Open singles main draw for the first time since 2008. She also reached the Round of 32 in doubles at the event after upsetting the eighth-seeded pair of Nicole Melichar and Kveta Peschke.
"I've been playing well. Got quite a few titles this year in singles and doubles. It's really exciting, just looking back," Muhammad said. "Overall it's been a really good year."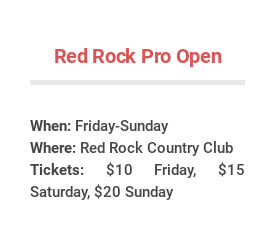 She also picked up family bragging rights with one of her singles titles, as she won the Kentucky Bank Tennis Championships in August. The event took place on the University of Kentucky campus, the same grounds her brother Shabazz once toured as a prized college basketball recruit out of Bishop Gorman.
Shabazz never suited up for the Wildcats — he opted instead to become a UCLA Bruin for a year before leaving for the NBA — so Asia Muhammad became the first member of her family to lift a trophy in Lexington, Kentucky.
"Just being there was pretty cool because I remember going there years ago when he was being recruited and everyone was just like 'Tell your brother to go here!'" Muhammad said.
That victory was sweet, but one at home would be as well. Muhammad is hoping to win the Red Rock Pro Open doubles title this weekend then compete in one more event before calling her career year quits.
"Literally counting down the days (to vacation)," Muhammad said. "It's going to be really nice. I can't wait to do absolutely nothing."
Contact Ben Gotz at bgotz@reviewjournal.com. Follow @BenSGotz on Twitter.