A's pledge for Las Vegas ballpark would be largest in MLB history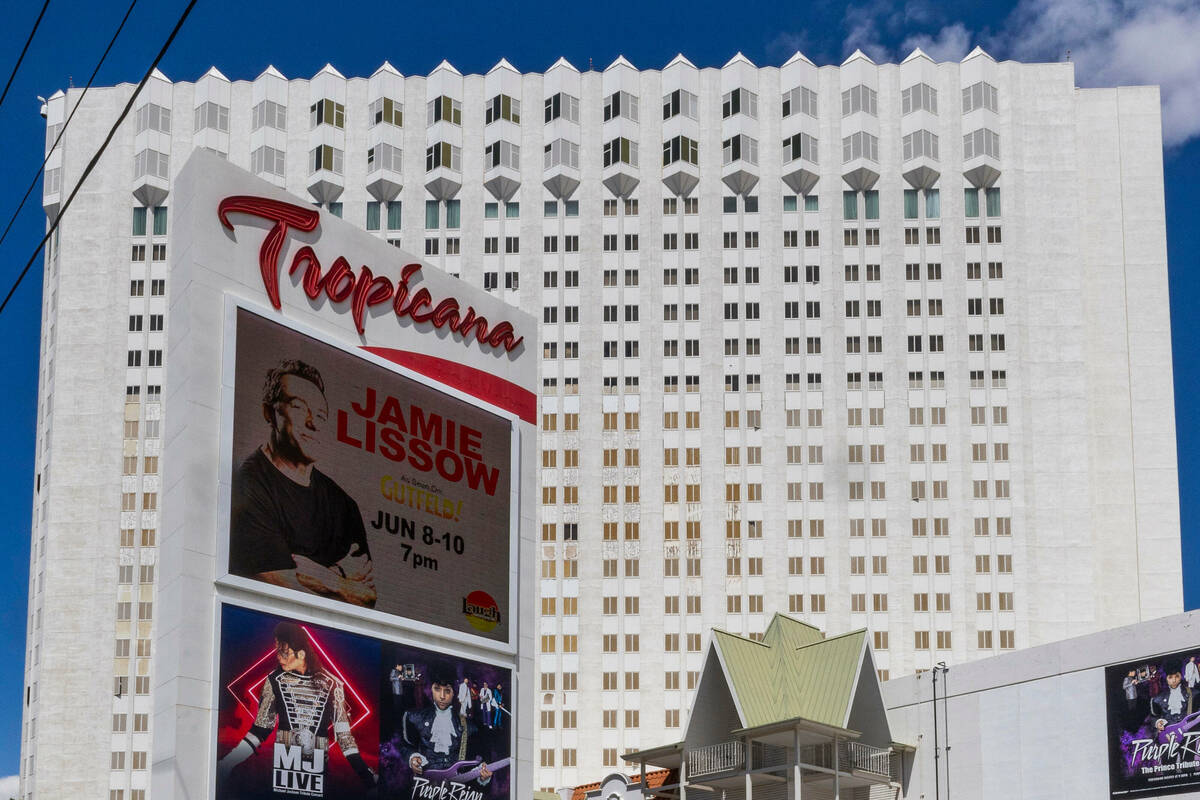 Oakland Athletics owner John Fisher is set to contribute more than $1 billion to build a Las Vegas ballpark, an amount that would be the largest stadium investment by a Major League Baseball owner in league history.
The A's are looking to construct a $1.5 billion, 30,000-seat partially retractable roof stadium on 9 acres of the 35-acre Tropicana site.
"John Fisher has made an unprecedented commitment of personal resources to get the As in a major league facility and to make the team more competitive," MLB commissioner Rob Manfred told the Review-Journal via email Friday about Fisher's promised investment in a Las Vegas ballpark.
Fisher wouldn't be the lone financier for the project, as the A's are seeking $395 million in public funding, mainly by way of a special tax district set up for the stadium.
If the A's are successful in landing that public money via the Legislature, that would account for 26 percent of the ballpark's construction budget.
In the last 14 years, six MLB ballparks have been built, all with a varying amount of public and private funding.
The Texas Rangers' Globe Life Field opened in 2020 at a cost of $1.2 billion. The Rangers accounted for $700 million of the funding, with the city of Arlington paying $500 million.
Arlington is generating that public contribution via a ½-cent sales tax, a 2 percent hotel tax and a 5 percent car rental tax.
The Atlanta Braves' Truist Park opened its doors in 2017, costing $672 million. Of that, 44 percent, or $300 million, derived from public assistance from Cobb County and the Cumberland Community Improvement District.
The Miami Marlins' loanDepot Park opened in 2012 with a $634 million price tag. The public share of the 27,000-seat stadium was 80 percent, or just over $507 million.
The Minnesota Twins' Target Field opened in 2010 costing $345 million. Sixty-percent, or $230 million, is from public funding, utilizing a 0.15 percent sales tax in Hennepin County. The Twins picked up $175 million of the project's cost.
Citi Field, home of the New York Mets, opened in 2009 costing $831 million. Of that, $614 million (74 percent) came from public funding and tax breaks, with the Mets pitching in $134 million (16 percent). Federal funding via the issuance of $82.3 million in tax exempt bonds was also used to finance the stadium.
Also opening in 2009 was the New York Yankees' Yankee Stadium. That $2.3 billion, 47,000-seat stadium had $1.2 billion (52 percent) paid via public funds and tax breaks, with the Yankees contributing $671 million (29 percent). Like Citi Field, federal funding via the issuance of $370.9 million in tax exempt bonds was also used to finance the stadium.
Contact Mick Akers at makers@reviewjournal.com or 702-387-2920. Follow @mickakers on Twitter.