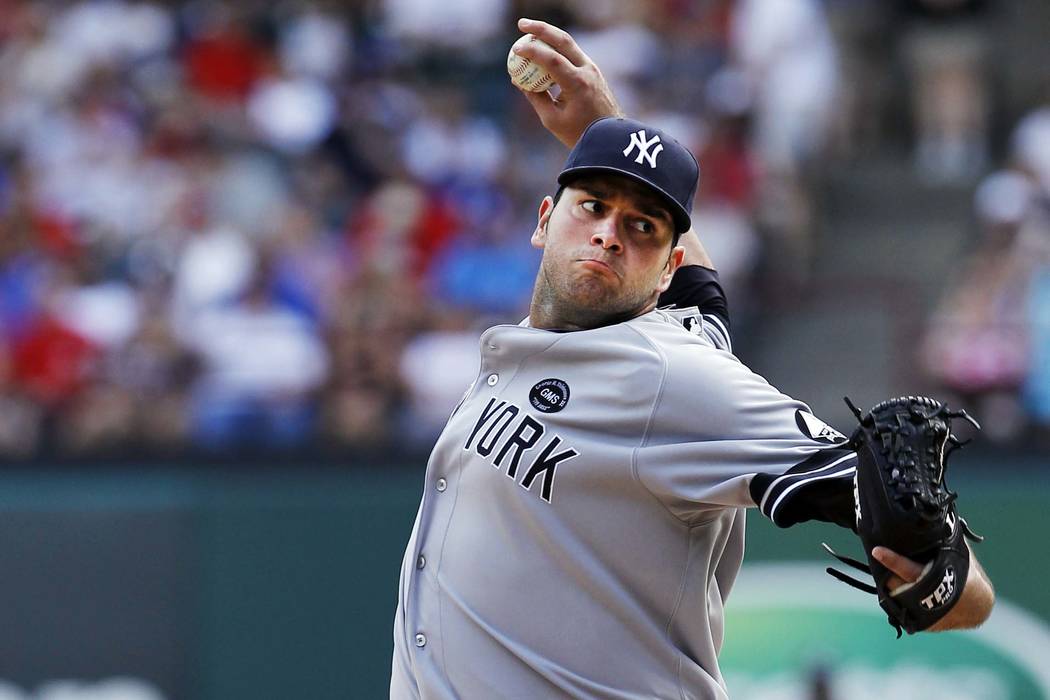 Right out of the gate, the 51s were down.
Ildemaro Vargas' solo home run in the first led off the game. A few batters later, Zach Borenstein's three-run blast put them in a four-run hole.
They never recovered in an 11-2 loss to Reno on Wednesday night at Cashman Field.
And for Vargas and Borenstein, it was just the beginning of a night in which they tormented the 51s.
In the eighth inning, the same scenario played out with Vargas, the Aces' second baseman, hitting a solo home run and Borenstein a three-run jack.
Vargas finished the night 4-for-6 with two RBIs and three runs scored while Borenstein, Reno's right fielder, went 4-for-5 with four runs and six RBIs.
"Recently the last 12-13 at-bats I had, I felt uncomfortable at the plate and that happens throughout a season," Borenstein said. "You have a lot of ups and downs. You've just got to stay focused and keep with it because usually after bad slumps is a hot streak and you break out with games like this."
The Aces, the top hitting team in the Pacific Coast League, have beaten the 51s (43-74) in the first three games of the series and scored a combined 25 runs in the process.
"The roster right now is completely different than it was opening day and that's normal in Triple-A … but it seems like whoever we've plugged in has just picked up where the other person left off," Borenstein said. "Hitting is contagious. That's a fact and it's true. We got Vargas off the DL and he comes back and he's got 10 hits in three games I think maybe. He's a spark plug for us, no doubt about it and then everybody else just seems to fill in the pieces."
The Aces (68-49) scored six runs (five earned) on the day against Jonathan Albaladejo, who was hit hard for the first time since joining the 51s late last month.
In three outings — two starts — the righty had given up just one run in 19 1/3 innings before Wednesday.
"He's been throwing the ball well. He's a human being. He's going to have those days," manager Pedro Lopez said. "But he's an older guy. He's a veteran guy. He knows what it takes and I know his next outing is going to be a better one but if it's not, he's still a human being. It's a game of adjustments and just unfortunately tonight he didn't have his best stuff.
In total, he gave up 11 hits in five innings — the same number he had given up in his first three outings combined.
After he left, Kyle Regnault gave up a run in his two innings before Logan Taylor came in for an eighth inning and gave up the home runs to Vargas and Borenstein.
Meanwhile, Taylor Clarke, the Arizona Diamondbacks' No. 3 prospect per MLB.com, mostly held the 51s quiet.
He gave up just two runs on six hits while striking out seven in his outing.
The two runs came in the sixth inning when Dominic Smith drove in Gavin Cecchini with an RBI single before Kevin Plawecki tripled him home.
"He pitched well. I thought he did a really good job. We got in good counts. I thought that we had him a couple times but he made good pitches to get us out," Lopez said. "Game over, you're looking back at the game, you've got to give him credit because he really did pitch well and pitched in and out with his fastball and location was off the charts."
Up next
Who: Reno Aces at 51s
When: 7:05 p.m. today
Where: Cashman Field
Starters: Matt Koch (1-2, 11.74 ERA) vs. Donovan Hand (3-5, 7.70 ERA)
Next five
Friday: Las Vegas at El Paso, 6:05 p.m.
Saturday: Las Vegas at El Paso, 6:05 p.m.
Sunday: Las Vegas at El Paso, 5:05 p.m.
Monday: Las Vegas at El Paso, 6:05 p.m.
Tuesday: Las Vegas at Fresno, 7:05 p.m.
Update
The 51s will conclude their longest homestand of the season on Thursday with the series finale against Reno. It is Dollar Beer Night at the ballpark.
Contact Betsy Helfand at bhelfand@reviewjournal.com. Follow @BetsyHelfand on Twitter.