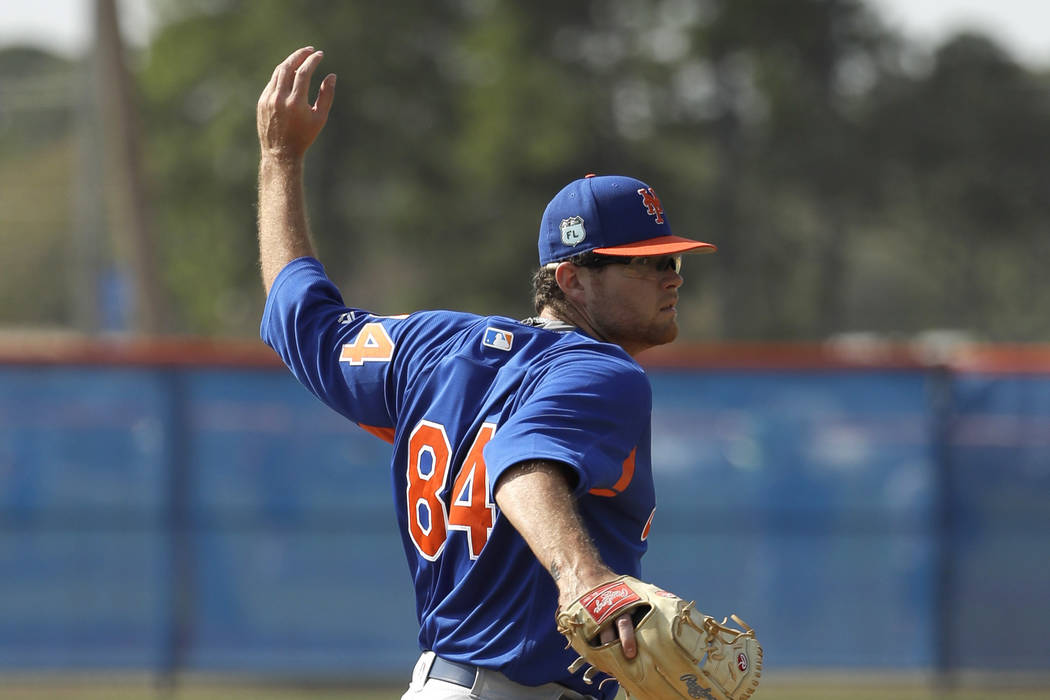 After reliever Dave Roseboom injured his foot in Round Rock, Texas, in May, manager Pedro Lopez said he would probably be out for "a while."
That vague time frame turned out to be 16 weeks, Lopez said Saturday, which will effectively end Roseboom's season.
"They flew him to New York, and it's not a broken bone that he's got on his foot, it's something I don't even know what it is," Lopez said. "But it's supposed to heal on its own and basically they just put a cast on his leg. They've just got to wait until that thing heals on its own."
Though not completely sure of the injury, Lopez said he thought a plate shifted at the bottom of Roseboom's foot.
"I'm not sure for how long he's going to have the cast on, but then after that he's got to get a walking boot. From there, he's got to (do a rehab) progression but he's not doing any baseball activity," Lopez said.
Lopez said Roseboom was sent home instead of Port St. Lucie, Florida, the Mets' spring training home where players typically rehab, because there is nothing they can do for him there at this point.
"There's no treatment," he said. "It's just got to heal on its own."
Roseboom, 25, was 0-2 with an 8.31 ERA in 17⅓ innings pitched. At the beginning of the year, he was the only lefty in the bullpen.
But despite the bloated ERA — Roseboom had three outings in which he gave up four or more runs — the reliever has been relatively steady since joining the Mets organization in 2014 as a 17th-round draft pick.
Last year, he posted a 1.87 ERA in 57⅔ innings pitched at Double-A Binghamton with 14 saves. This was his first year in Triple-A.
All-Star voting update
The first week of All-Star Game voting is finished and shortstop Amed Rosario leads his Pacific Coast League counterparts.
Rosario is the only member of the 51s to lead voting at his position, but two others appear in the update.
Dominic Smith is currently fourth among first basemen while Brandon Nimmo is fourth among outfielders.
The game will take place on July 12 in Tacoma, Washington.
Road warriors
The 51s will be gone all week, not returning home to Cashman Field until June 13.
The 11-game road trip that they are currently on is their longest of the season.
After concluding their series with Reno, they head to Salt Lake to play the division-leading Bees, before playing three more games on the road against Tacoma.
Contact Betsy Helfand at bhelfand@reviewjournal.com. Follow @BetsyHelfand on Twitter.
Dave Roseboom's 2017 stats
W-L; ERA; G; GS; SV; IP; R; ER; SO
0-2; 8.31; 18; 0; 0; 17.1; 19; 16; 12