51s woes with runners in scoring position continue but no cause for panic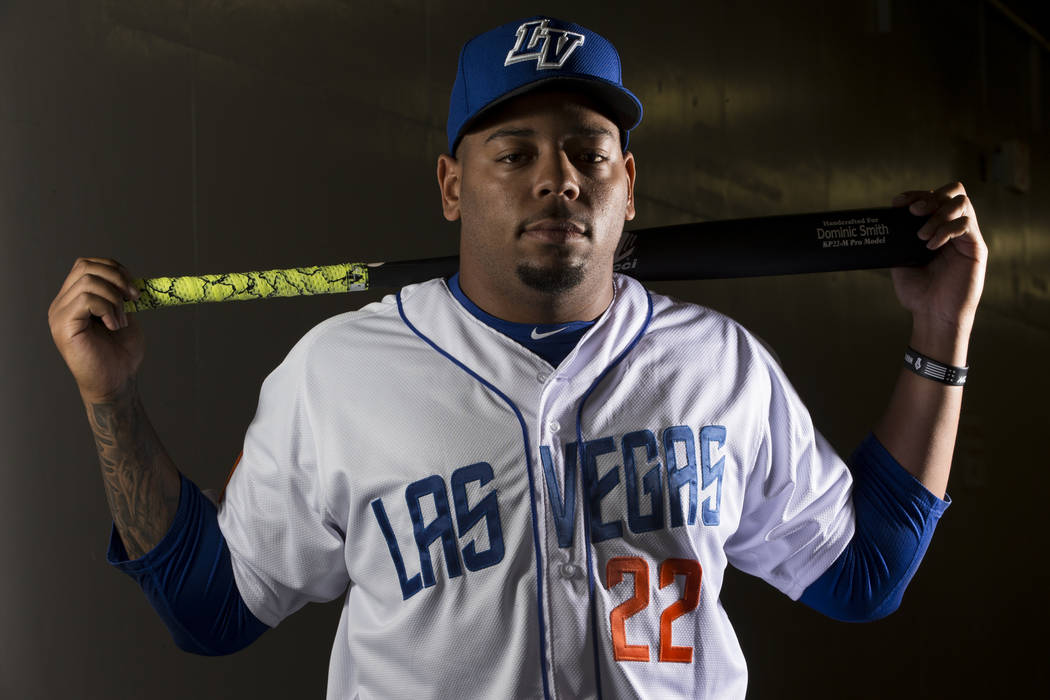 The 51s' woes with runners in scoring position continued into Sunday's game, with a 1-for-8 day.
Las Vegas came into Sunday 1-for-25 in those situations, with that only hit coming in Thursday's Opening Day game. After Sunday's game, the 51s are 2-for-33.
Two of their chances Sunday ended in an inning-ending double play.
Dominic Smith came up with the team's only hit with a runner in scoring position Sunday. In the eighth inning, the 51s had three straight singles from Matt Reynolds, Amed Rosario and Smith, with Smith's single plating Reynolds.
"Right now, early on, it's probably the guys might be trying to do a little too much," 51s manager Pedro Lopez said. "I think the guys are doing a really good job preparing themselves and theyr'e going about it the right way. They might be trying to do too much at the beginning, putting up those numbers and they might be going away from the game plan.
Despite the problems over the first four games, Lopez is confident in his offense, which is supposed to be one of the strengths of the team.
"The lineup that we have, the kind of hitters that we have in our lineup, they're capable of doing a lot of damange so it's only the fourth game and hopefully tomorrow will be a better day offensively," he said.
Home opener on Tuesday
The 51s will come home to Cashman Field from Texas after five games there and host their home opener on Tuesday. Tickets are available.
Adam Wilk is set to start that game. The lefty started on Opening Day and gave up four runs — three earned — in four innings pitched.
There will be a $1 menu for the opener, served by the team's new concessionaire, Centerplate.
Also this week will be Budweiser Dollar Beer Night on Thursday, fireworks on Friday and a 51s "35 seasons" dry-fit T-shirt giveaway for the first 2,500 fans on Saturday.
Sewald makes major league debut
Las Vegas native and 51s closer Paul Sewald was called up by the Mets this weekend.
On Saturday, he made his major league debut, though it didn't go quite as he would have liked.
Sewald entered in the eighth inning against the Miami Marlins and gave up three straight singles before retiring a batter on a sacrifice bunt.
In total, he gave up two runs in just one-third of an inning pitched before being replaced.
Contact Betsy Helfand at bhelfand@reviewjournal.com. Follow @BetsyHelfand on Twitter.