AL beats NL as All-Star Game sees record 10 homers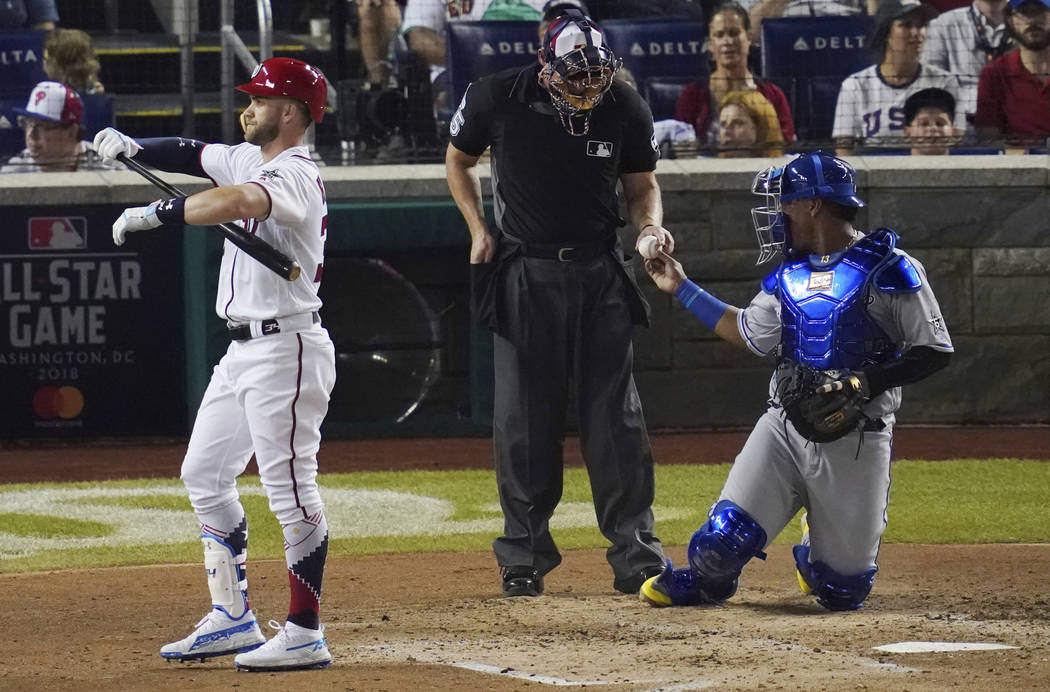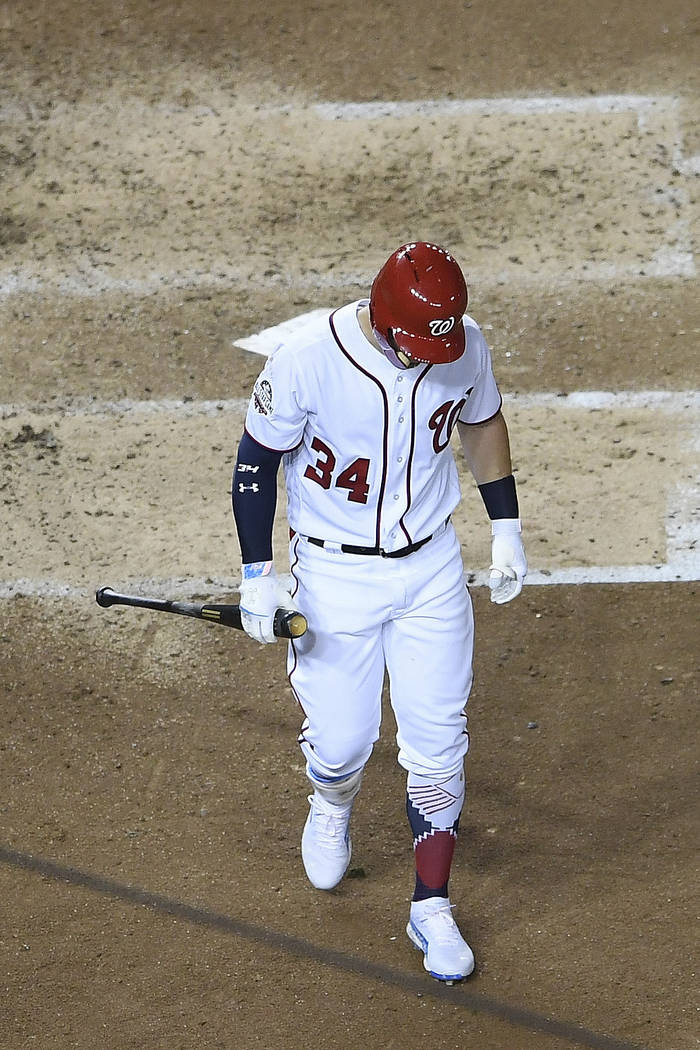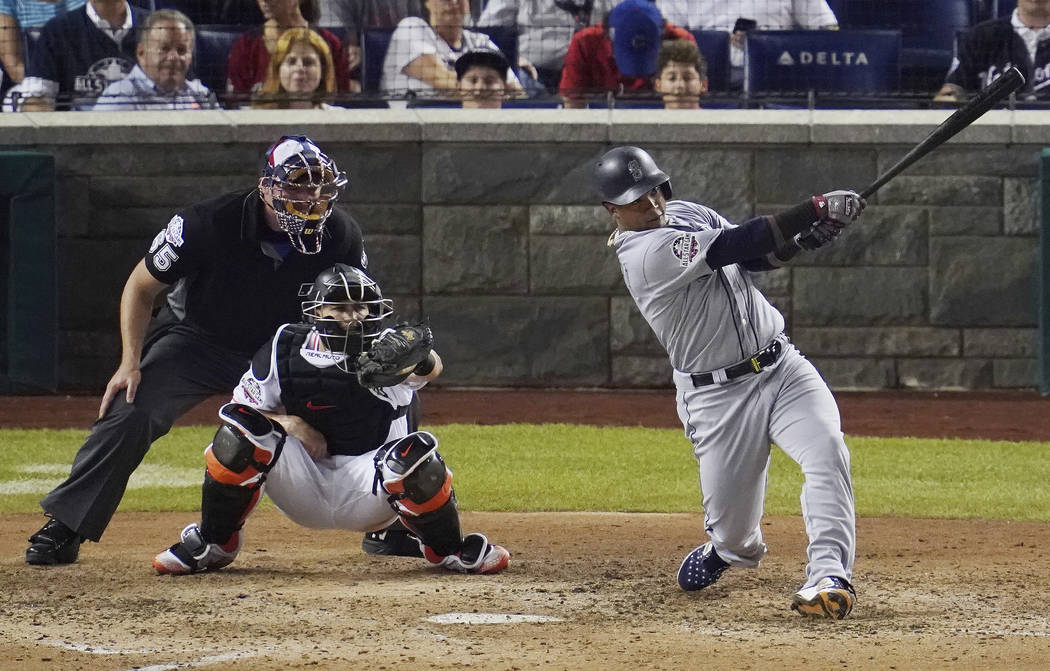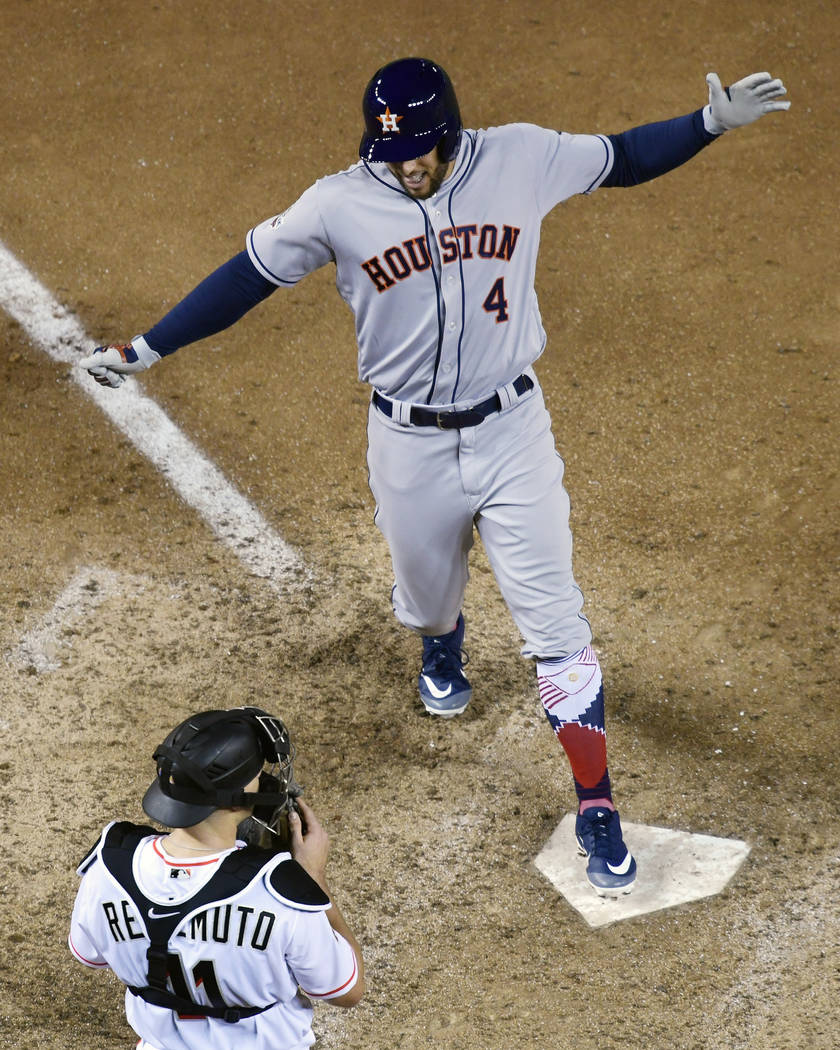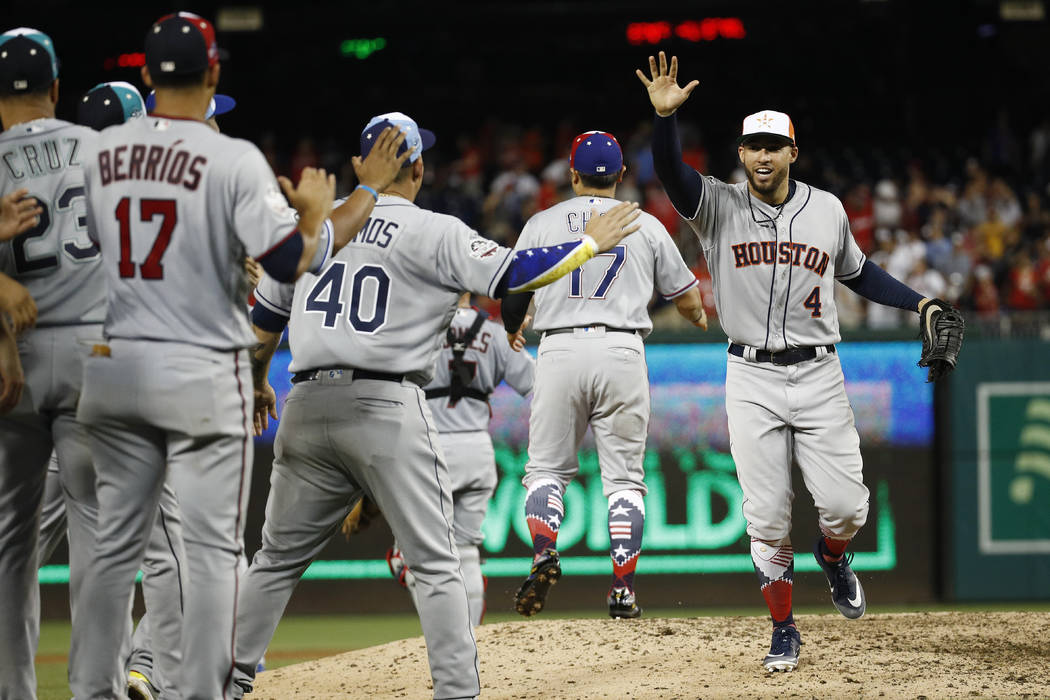 WASHINGTON — A record 10 home runs. A slew of strikeouts.
The all-or-nothing All-Star Game mirrored what baseball has become.
Astros teammates Alex Bregman and George Springer homered on consecutive pitches to begin the 10th inning, and the American League beat the National League 8-6 Tuesday night for its sixth straight win.
Mike Trout, Aaron Judge and Jean Segura also connected for the AL in a game where every run except one scored on a homer.
Scooter Gennett hit a tying two-run shot off Seattle closer Edwin Diaz in the bottom of the ninth. Joey Votto, Willson Contreras, Trevor Story, Christian Yelich also went deep for the NL.
There had never been more than six homers in an All-Star Game since Babe Ruth hit the very first one in 1933.
Not that everything went the sluggers' way. Starters Max Scherzer and Chris Sale and the relievers combined to fan 15 in the first 4½ innings, and there were 25 strikeouts overall.
Fitting, because this season is on pace to become the first with more strikeouts than hits, a year after a record number of home runs.
Orioles shortstop Manny Machado had fun, pulling out a camera to snap a selfie at second base after Matt Kemp doubled. By Wednesday, they could be teammates — Baltimore seems ready to trade Machado, with the Dodgers and Phillies in the mix.
Major League Baseball, meanwhile, seemed to take a selfie of itself at this game, with all the homers and strikeouts. This was MLB 2.018, an update that's not appealing to everyone.
Declining attendance is a concern, and the sport's owners worry that slower games with less action on the bases are taking a toll.
A day after hometown star Bryce Harper electrified the crowd by winning the Home Run Derby, it was eerily quiet for most of the evening at Nationals Park. Harper didn't excite the fans, either, fanning in his two at-bats.
The popular Presidents Race at the park drew the biggest cheer in the middle innings, with the big-headed George Washington character prevailing.
The only thing missing was a bevy of defensive shifts. Overloaded infields are the norm now, but AL manager A.J. Hinch of Houston and NL skipper Dave Roberts of the Dodgers pretty much played things straight up.
Bregman and Springer homered off losing pitcher Ross Stripling of the Dodgers — that's kind of how last year ended, too, with Houston battering Los Angeles pitchers in the World Series.
"I've seen it before. I haven't seen it before in an All-Star Game like this," Hinch said. "Pretty proud of them."
Bregman smiled all around the bases and earned MVP honors.
Segura's three-run homer in the eighth landed in the bullpen and broke a 2-all tie. The Seattle infielder popped up the previous pitch, but Votto, Cincinnati's reliable first baseman, dropped it for an error as he approached the dugout railing.
Segura then connected off Milwaukee's Josh Hader, one of baseball's most dominant relievers.
Judge homered in the second off Scherzer, the Nationals ace who became the first reigning Cy Young Award winner to start an All-Star Game in his home park. There was another judge at the park besides the Yankees slugger — Brett Kavanaugh, President Donald Trump's Supreme Court nominee.
Trout kept up his All-Star excellence, tagging Mets righty Jacob deGrom. A two-time MVP in his event, Trout is 7 for 15 with five extra-base hits and three walks in these games.
Diaz wound up with the win and Toronto's J.A. Happ got a save after giving up Votto's homer.
The AL won for the 18th time in 21 games played to a decision, and leads the series 44-43-2. Not since the early 1960s has the AL been ahead.