Babe Ruth's contract, World Series ring up for auction — PHOTOS
Updated May 26, 2017 - 9:22 pm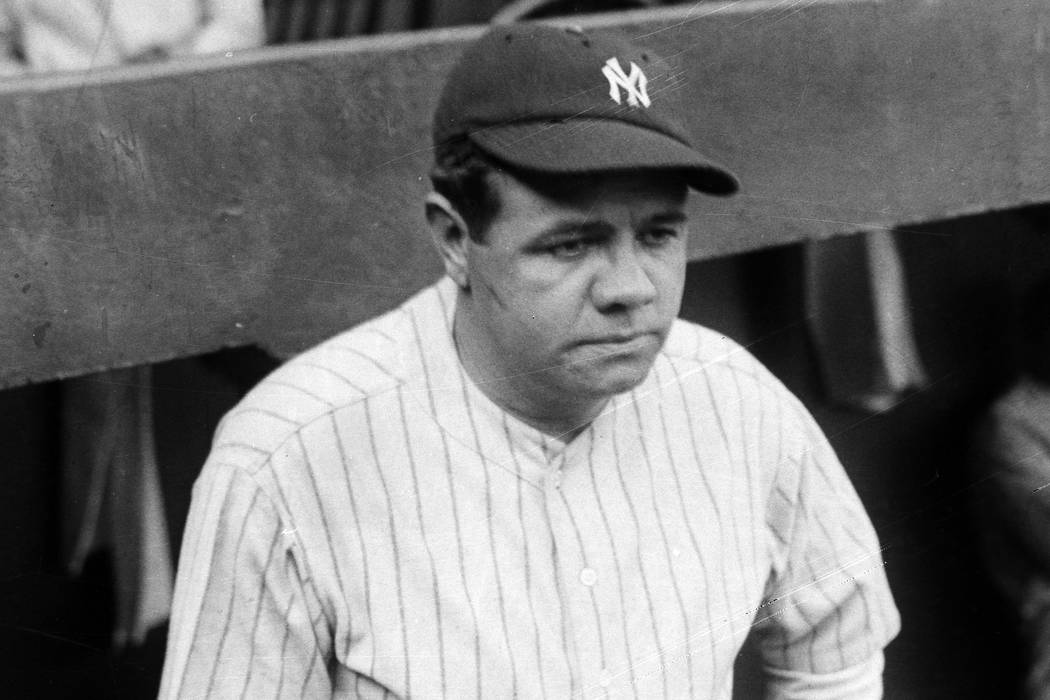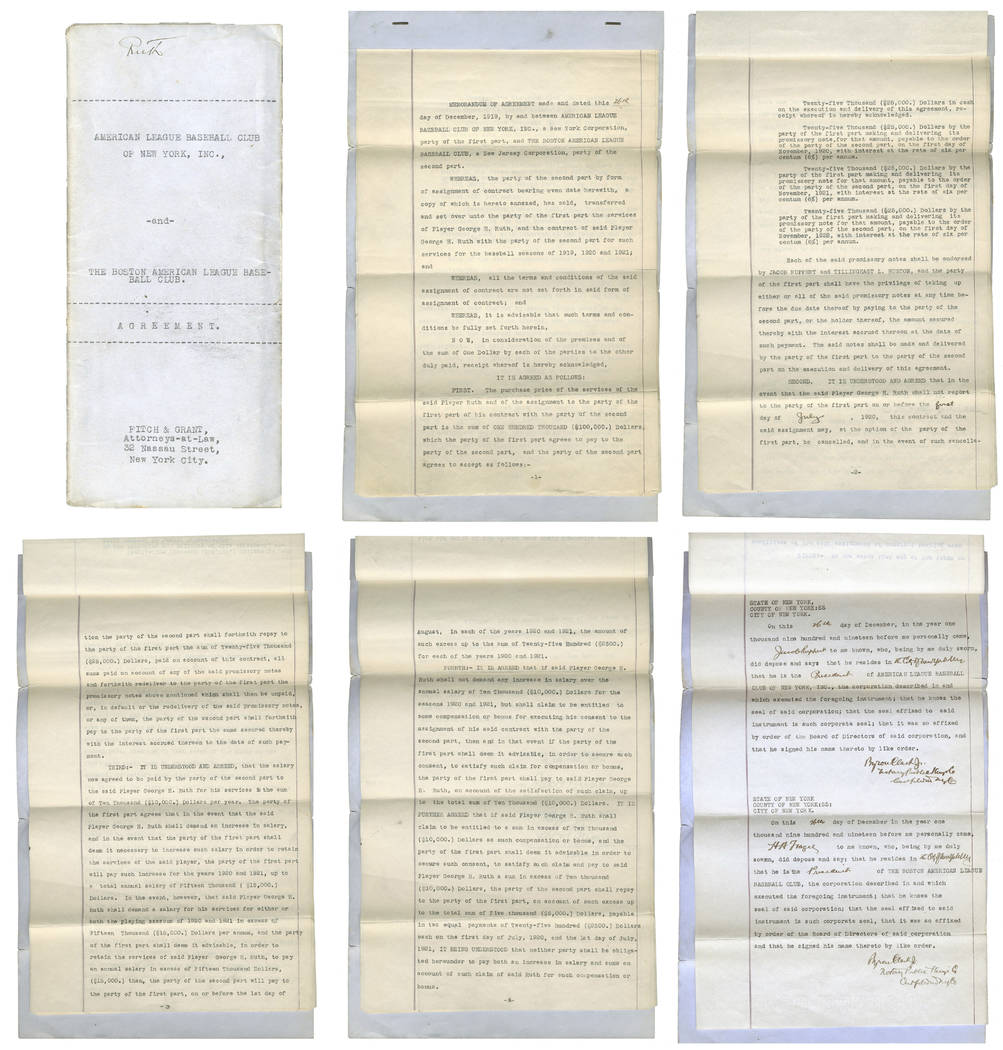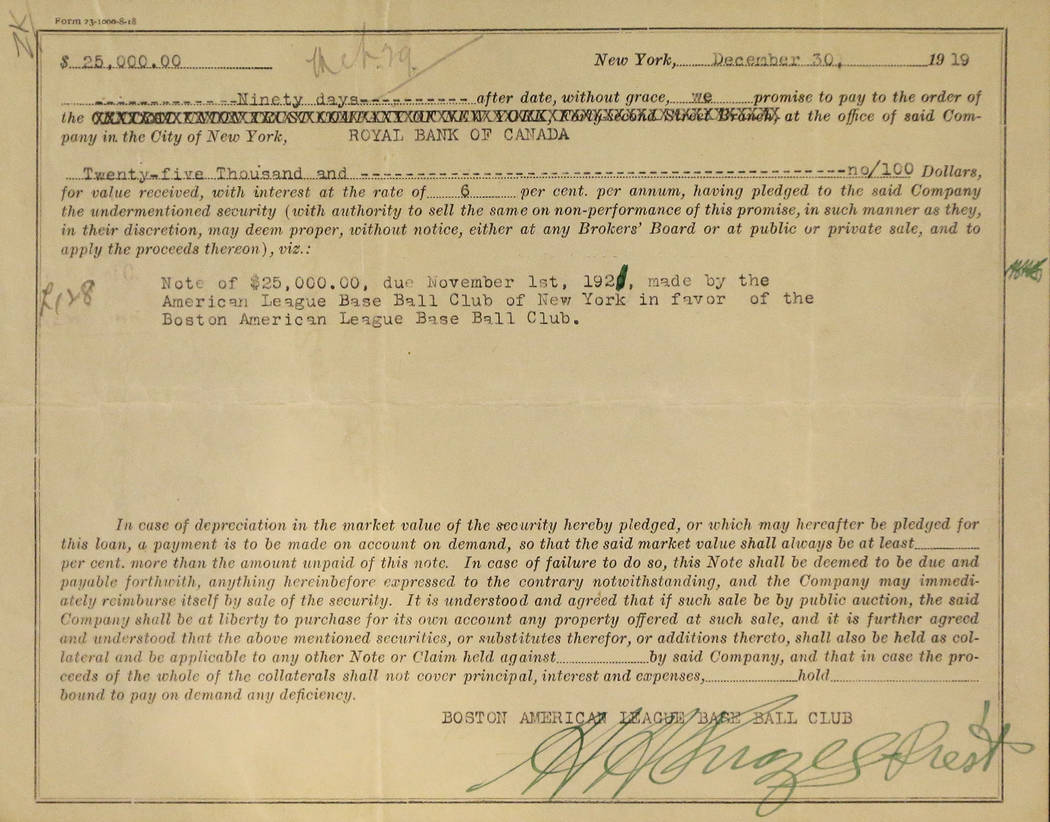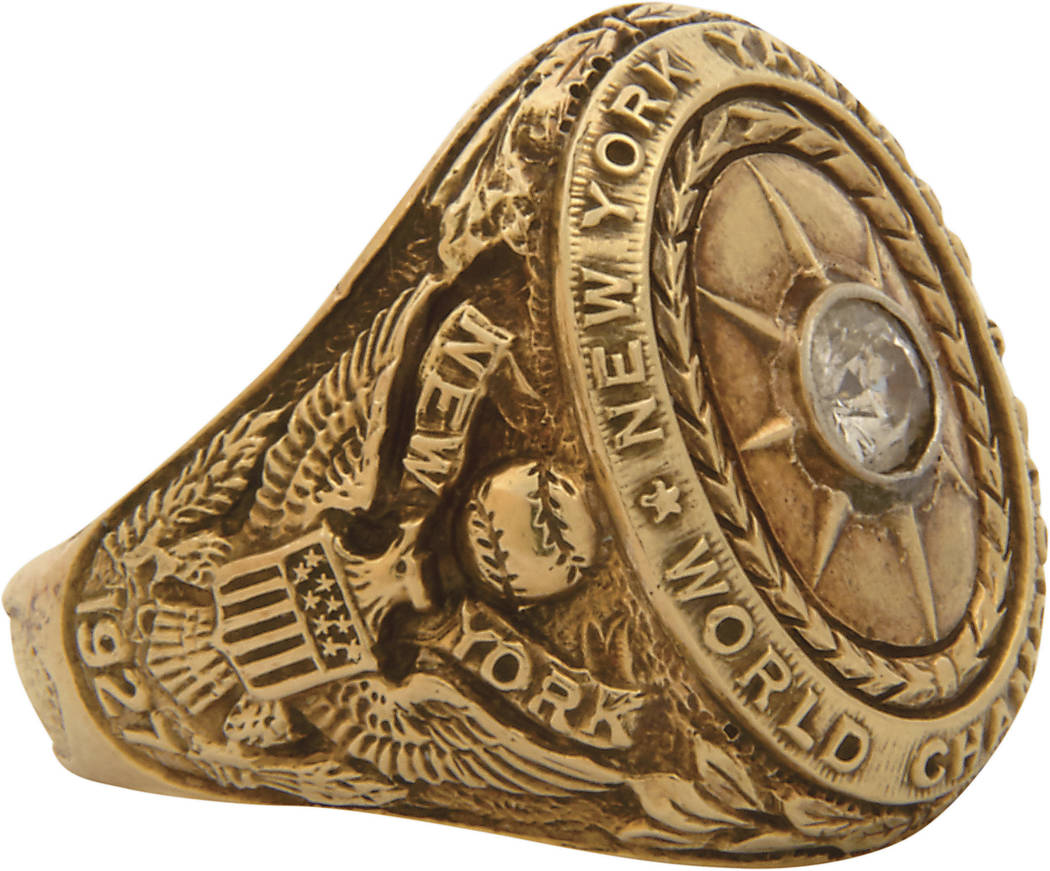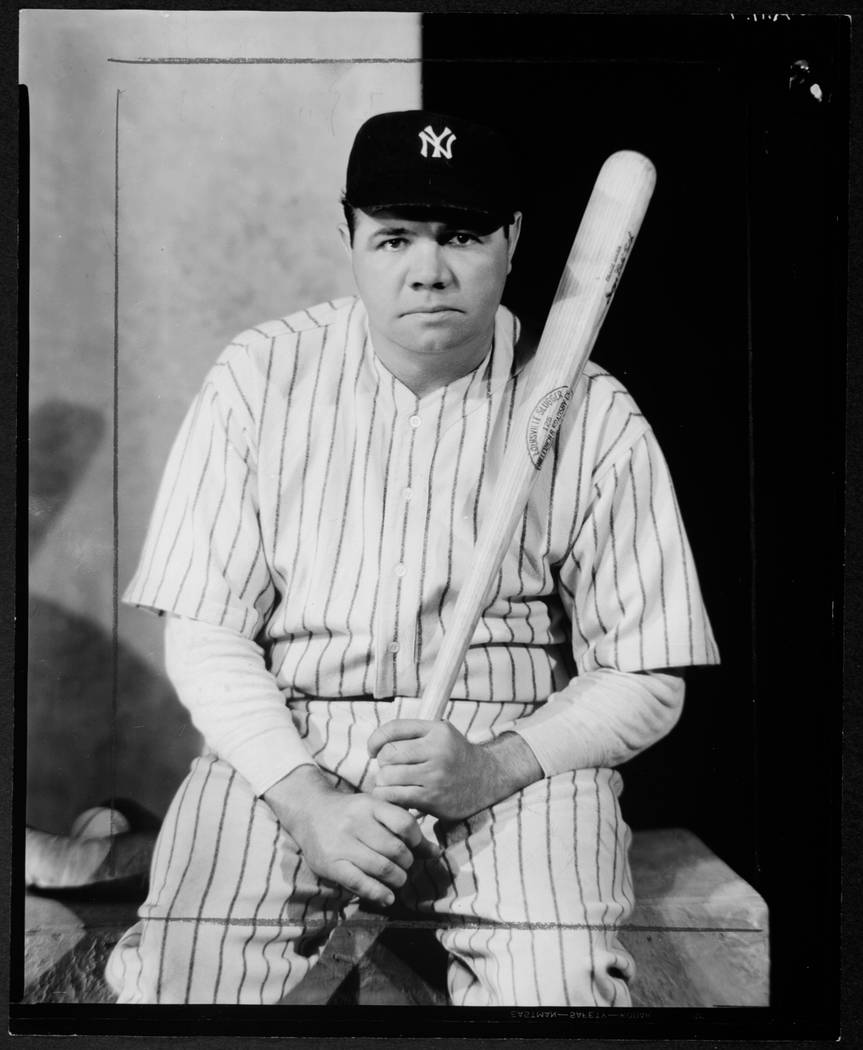 Two items that can be considered the Holy Grail of Babe Ruth memorabilia are up for auction.
Ruth's 1927 World Series ring and the 1919 contract of Ruth's sale from the Red Sox to the Yankees are part of the first Lelands.com Invitational Auction.
The auction, which takes place through June 30, features many unique and high-value sports memorabilia items.
The five-page contract is the Yankees' copy that Barry Halper once purchased from former owner Jacob Ruppert's estate. It is considered the most important document in sports history. Not only did it start the Yankees on a path of winning 27 World Series titles — including four with Ruth — but it doomed generations of Red Sox players and fans under "the curse of the Bambino." The curse wasn't lifted until 2004, when Boston won its first World Series in 86 years.
That Ruppert copy was sold privately in 2005 and hasn't changed hands until now. It started with an opening bid of $100,000 and was up to $235,795 as of Friday.
There are three copies of the Ruth contract. The Red Sox copy was sold for $996,000 to a Yankees fan during an auction at Sotheby's in 2005. The American League copy has never surfaced.
"I've always wanted to create an auction where there is the best of the best," Lelands.com chairman Josh Evans said. "This is an auction where you can really focus on each product and go all out. These are items that only come to the market once in a lifetime."
Ruth's ring, which is for the first of four titles he won with the Yankees, could fetch the highest price of all the items. It also started at $100,000 and had a current bid of $313,842.
That season Ruth had one of the greatest years in baseball history with a .356 batting average, 60 home runs and 156 RBIs. He went 6 for 15 in the World Series sweep against the Pittsburgh Pirates, with two home runs and seven RBIs.
The auction also features the ball that Pete Rose hit to break Ty Cobb's hit record; Sandy Koufax's rookie jersey with the Brooklyn Dodgers in 1955; a 1950-51 Joe DiMaggio game-used uniform; a 1957 Willie Mays New York Giants game-worn, signed jersey from his last Polo Grounds game; and a 1939 Lou Gehrig game-used bat.
The most unique non-baseball item might be the Olympic gold and silver medals won by Chandler Egan in 1904. That was the last time golf was an Olympic sport until it returned for the Rio Games. The medals were recently found in a bookcase in the former home of Egan's daughter in Ohio.
"A consistent theme from the sale is that there is tremendous crossover historically for a lot of the items. There are multiple reasons why they are great," Evans said. "The Ruth contract changed our country, Koufax is a part of popular culture, and the golf medals are among the greatest golf awards."