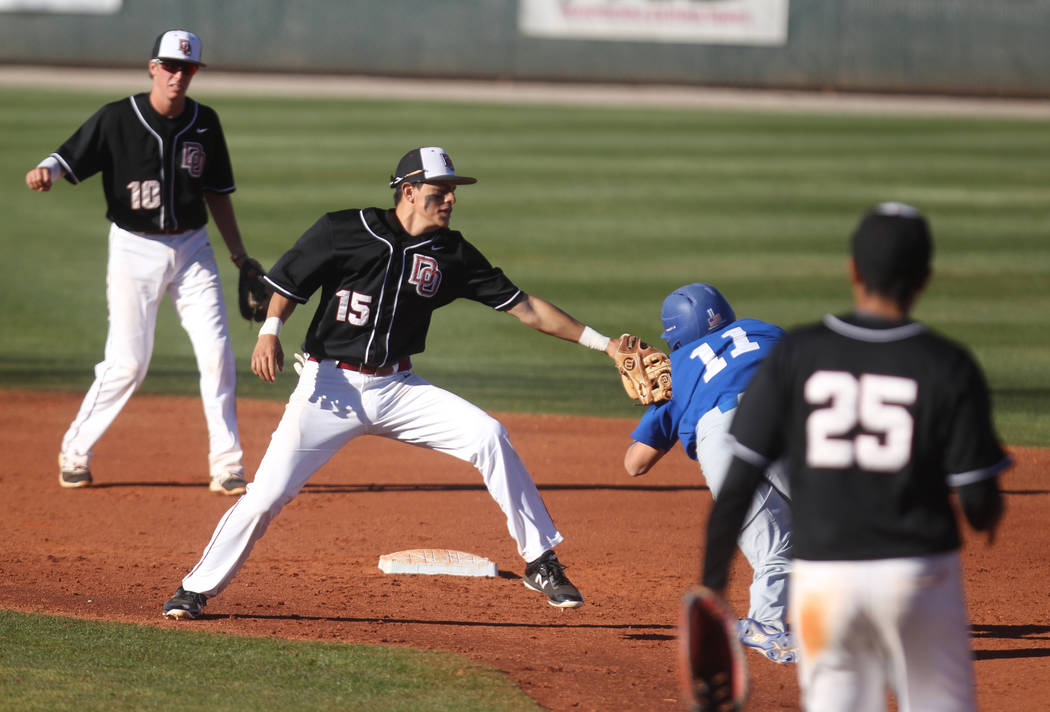 The strategy is pretty basic but, like most genius, also effective.
The Desert Oasis Aces reached the American Legion World Series because their hitting and pitching has been excellent, but also because they are loose.
"I haven't ever coached a team that's had as much fun playing baseball than these guys have in the last two weeks," coach Paul Buboltz said. "They're just having a blast out there and I think that's kind of what's led to some of the success."

The Aces open the hunt for their first championship at 4 p.m. Thursday, when they play Meridian (Idaho) in Shelby, North Carolina. They outscored regional opponents 41-6 in five games, and are looking to join Basic as the second Nevada team in consecutive years to win the series title.
In a regional where everyone dominated, catcher Parker Schmidt was named the tournament MVP after hitting .692 with three doubles and five RBIs. And should he keep swinging the way he has, the Aces could make some noise.
"He's been playing phenomenal," Buboltz said. "It's nice to see these guys in the course of playing big games just kind of getting better and better and better. You keep talking that there's another level and some guys hear that and it propels them to the next level. He's been playing out of his mind."
Desert Oasis will play at least three games, facing other members of its pool on Saturday and Sunday. The top two teams from each pool advance to the semifinals. The championship game is scheduled for 4 p.m. Tuesday.
Thursday's game is on ESPN3. The other Desert Oasis games will be broadcast on ESPNU.
But national exposure and making the World Series isn't enough for a hungry squad. They saw their rival win it all last season, and when they met at the beginning of the summer they set one goal.
"We got here, but they want to win," Buboltz said. "I don't think we're just happy to be here. These guys are on a mission."
More preps: Follow all of our Nevada Preps coverage online at nevadapreps.com and @NevadaPreps on Twitter.
Contact Justin Emerson at jemerson@reviewjournal.com or (702) 387-2944. Follow @J15Emerson on Twitter.