Dodgers, Brewers win NLDS openers
October 4, 2018 - 10:50 pm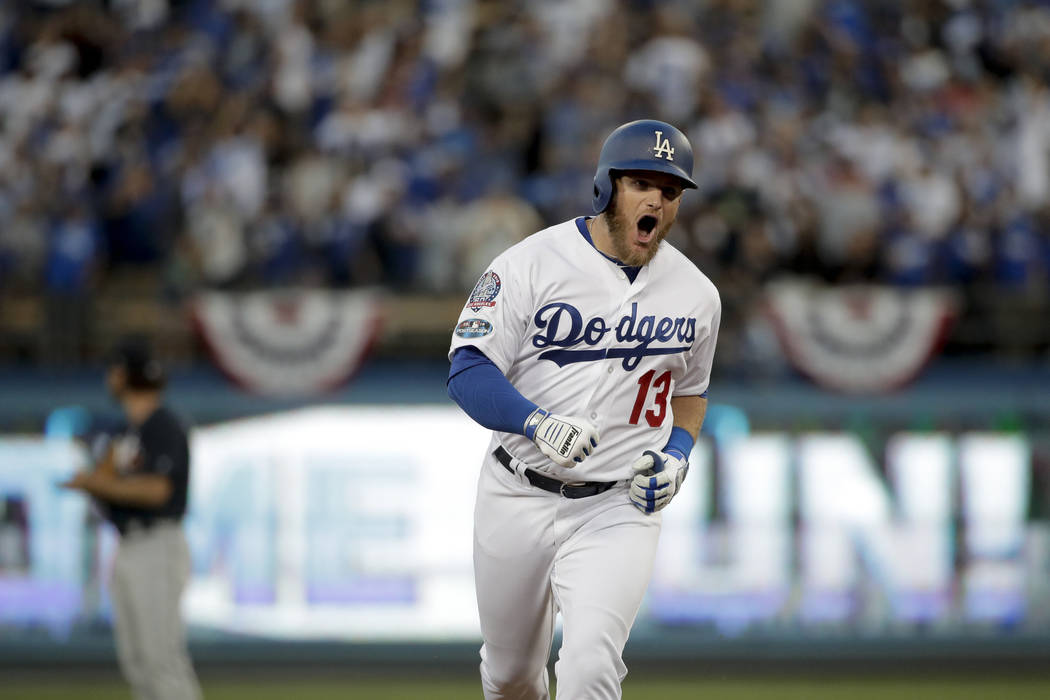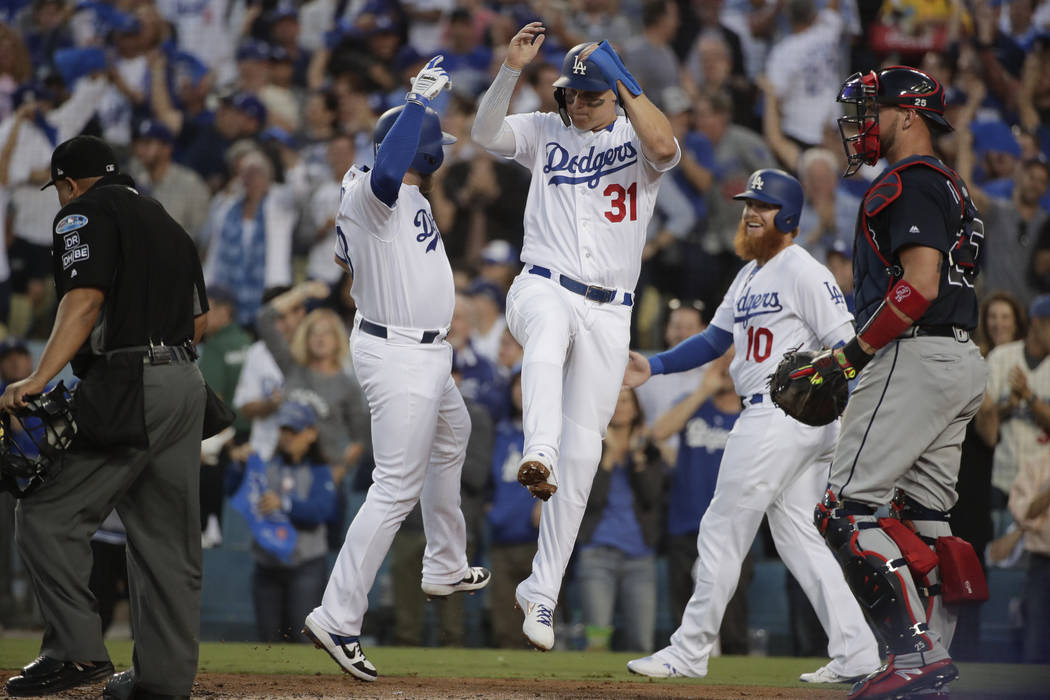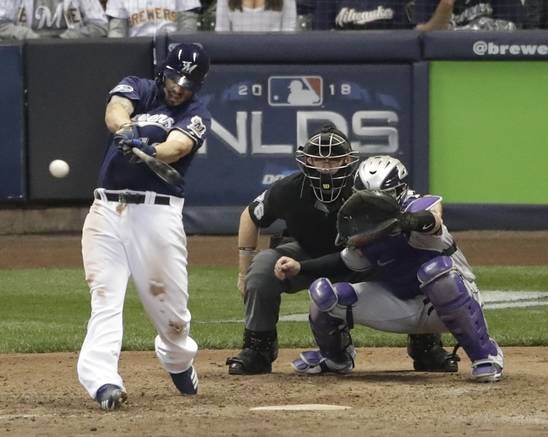 LOS ANGELES — The Dodgers made a surprising and much dissected decision to start Hyun-Jin Ryu over Clayton Kershaw in Game 1 of the NL Division Series.
Swell choice.
The South Korean left-hander pitched seven dominant innings and Los Angeles launched three home runs to beat the Atlanta Braves 6-0 on Thursday night.
Ryu delivered in his first postseason start since 2014. He allowed four singles — all with two outs — struck out eight and walked none.
"He was in control. There was a lot of soft contact," Dodgers manager Dave Roberts said. "He was doing what he wanted to do. It was good to see, and we needed that one."
The only slip Ryu made was when he mistook the second out of the fourth inning for the last out and started walking toward the dugout. He laughed upon realizing the gaffe.
The 31-year-old Ryu missed 3½ months of the season with a groin strain and returned Aug. 15 to post a 1.88 ERA in 52⅔ innings.
"When he came back we weren't sure who we were going to get," teammate Enrique Hernandez said. "It seemed like he didn't miss a beat."
Dodgers great Sandy Koufax was among those who gave Ryu a standing ovation as he walked to the dugout after his final pitch.
"I'm happy that I was able to keep my promise that I would go full-throttle from the get-go," Ryu said through a translator.
Ryu even collected his first career postseason hit with a single in the fourth.
The Dodgers set franchise and National League records by hitting 235 homers during the regular season, and their tear continued with three more to begin their playoffs. The defending NL champions actually were outhit 6-5 by Atlanta, but the Braves only got singles.
Moustakas scores Yelich in 10th, Brewers top Rox in opener
MILWAUKEE — Extra innings, two outs and the winning run on third in Game 1 of the playoffs.
Short on playoff experience, the Milwaukee Brewers dealt for veteran Mike Moustakas over the summer to produce in just this kind of spot.
Good deal.
Moustakas scored MVP front-runner Christian Yelich with a two-out single in the 10th inning, and the Brewers bounced back to beat the Colorado Rockies 3-2 Thursday in their NL Division Series opener.
After giving up two runs in the ninth that made it 2-all, the Brewers regrouped and soon celebrated. Making their first postseason appearance since 2011, they won their ninth straight game overall.
Moustakas had already produced for Kansas City in October, hitting .304 in the 2015 World Series to help beat the Mets.
He's doing it again in Milwaukee after being acquired from the Royals in late July.
"Being in a postseason a couple years back, it definitely helps," Moustakas said.
Chants of "Mooose!" echoed around Miller Park after the winning hit.
Game 2 is Friday in Milwaukee with Colorado's Tyler Anderson opposing Jhoulys Chacin, who led Milwaukee with 35 starts this year. He started Monday when the Brewers beat the Chicago Cubs 3-1 in the NL Central tiebreaker at Wrigley Field.
Yelich hit a two-run homer in the third inning, then opened the 10th with a walk against Adam Ottavino, coming back from an 0-2 count.