El Paso barks, 51s whimper as Cashman crowd celebrates pets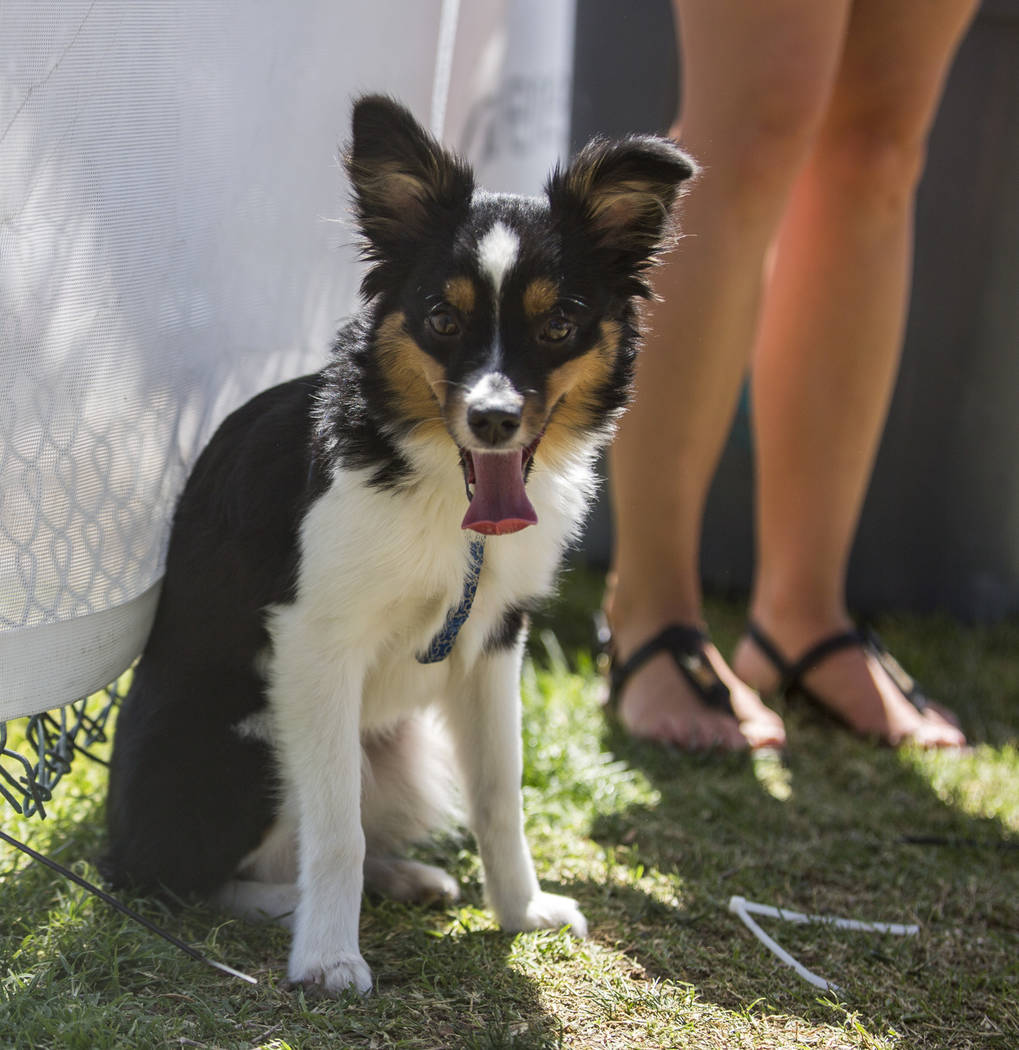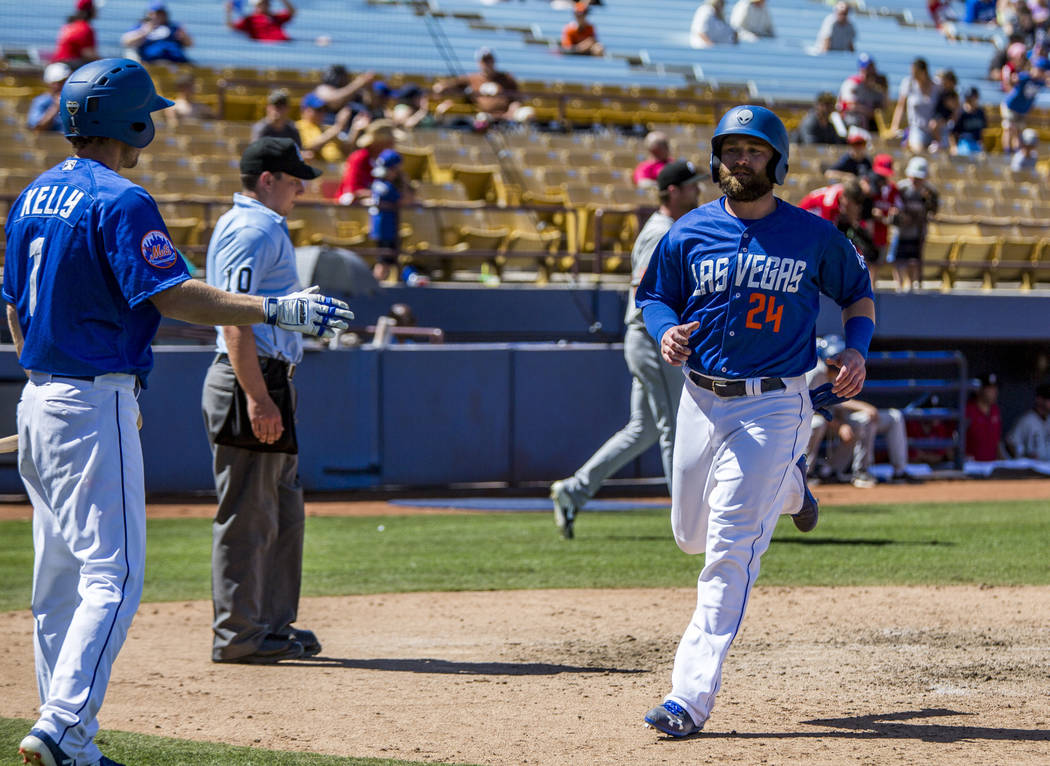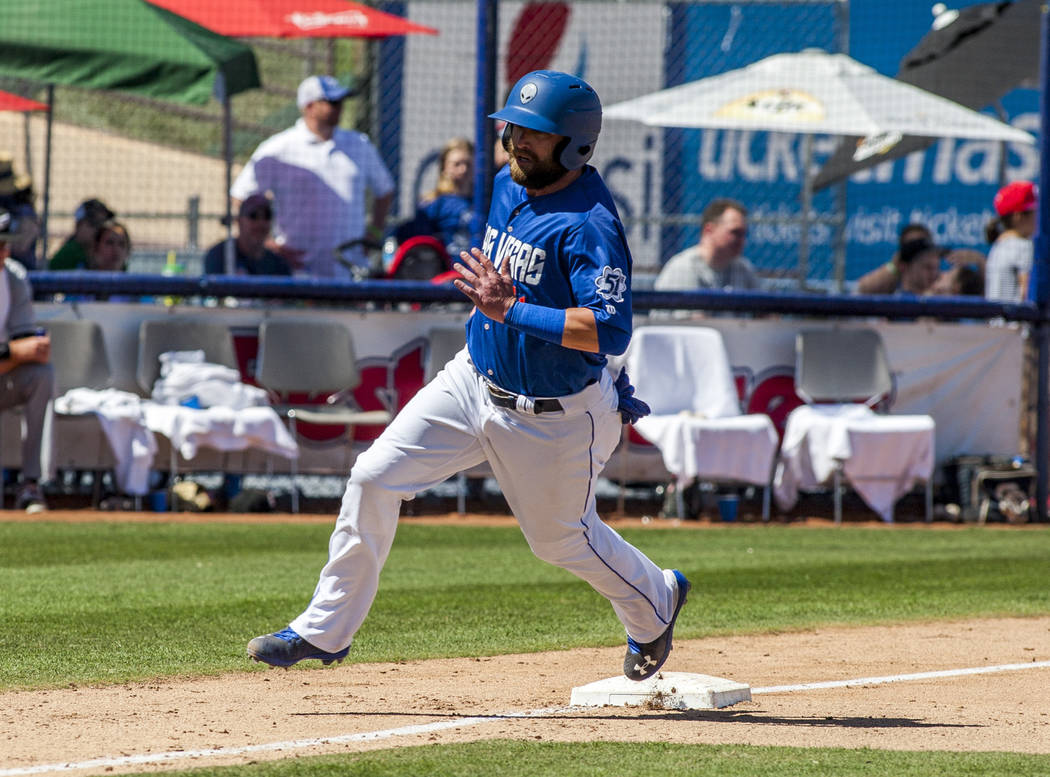 It was a day for the dogs Sunday afternoon at Cashman Field.
More than 150 dogs joined their owners on the outfield berms, so perhaps it was fitting that on the field, the Chihuahuas came out on top, beating Las Vegas 9-6 in the second of the three-game set.
Marcos Molina, the Mets' No. 8 prospect per MLBPipeline, was called up to make his first Triple-A start, starting in place of Corey Oswalt, who was promoted by the Mets.
Molina went 4⅔ innings and giving up four runs on three hits while striking out five. He also walked four in the outing.
"I feel pretty good, just a couple walks," Molina said. "You walk people and bad things happen. I was a little bit wild today. My command was not too there. It's not too easy to take a flight seven hours and come here and play the next day, day game so it's not too easy but … no excuses but I feel good."
He gave up a single to the first batter of the game and a two-run blast to Luis Urias right after that, but then stayed out of trouble until the fifth inning.
"I thought he did a nice job. The first inning, he made one mistake," manager Tony DeFrancesco said. "He tried to come in there with a fastball, left it up a little bit but after that he had a good breaking ball, good change-up working, pitched inside. He just threw a lot of pitches, a lot of deep counts and he ran out of bullets late in the game there."
Molina left with two outs and two runners on. Both of them scored when Brett Nicholas doubled off of Corey Taylor. The Chihuahuas (13-5) added another run later in the inning off Taylor on a Diego Goris RBI single.
Each 51s (5-13) reliever to pitch Sunday — Taylor, Kyle Regnault, Tim Peterson and Hansel Robles — gave up at least a run, with Robles giving up two, putting the game further out of reach for the 51s.
"We're trying to stop them. We're trying to match up," DeFrancesco said. "We're trying to put the right guys in the right spot and unfortunately they're still making mistakes over the plate. Robles just got sent down from the big leagues. We're hoping he comes in and shuts them down. He gives up a home run and another run but I think once they get a fresh start after this off day, I'm hoping we can reset and then compete a little bit better."
While the Chihuahuas were adding onto their lead little by little, the 51s were kept off the board for most of the game, despite good opportunities in the early innings.
They finished the game 3-for-14 with runners in scoring position, leaving 12 on base.
"We start chasing. We expand the zone. They're using offspeed to get us out," DeFrancesco said. "We've just got to be a little more patient at the time. Guys like Phil Evans and (Dominic Smith), guys in the middle of the lineup, these guys are going to have to start producing and driving in runs and hopefully their time will come sooner rather than later."
Las Vegas scored its first run on Matt den Dekker's first home run of the year in the fourth inning. It added on another in the seventh with an RBI single from Zach Borenstein before grabbing four more in the ninth. Three of those scored on den Dekker's second blast of the game.
But in the end, the missed opportunities came around to bite them.
"We had a lot of chances to score runs today," DeFrancesco said. "We just couldn't get the big hit. We had guys on base for the first five innings."
More 51s: Follow all of our Las Vegas 51s coverage online at reviewjournal.com/51s and @RJ_Sports on Twitter.
Contact Betsy Helfand at bhelfand@reviewjournal.com. Follow @BetsyHelfand on Twitter.