Fans enjoy Big League Weekend experience despite ballpark shortcomings
Updated March 26, 2017 - 11:24 pm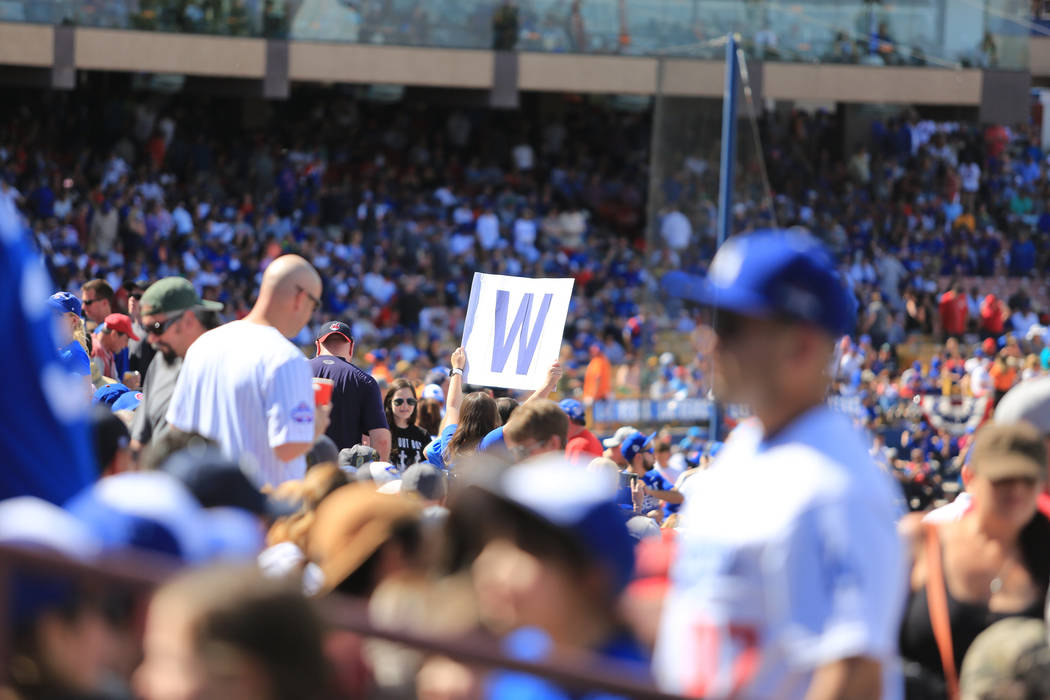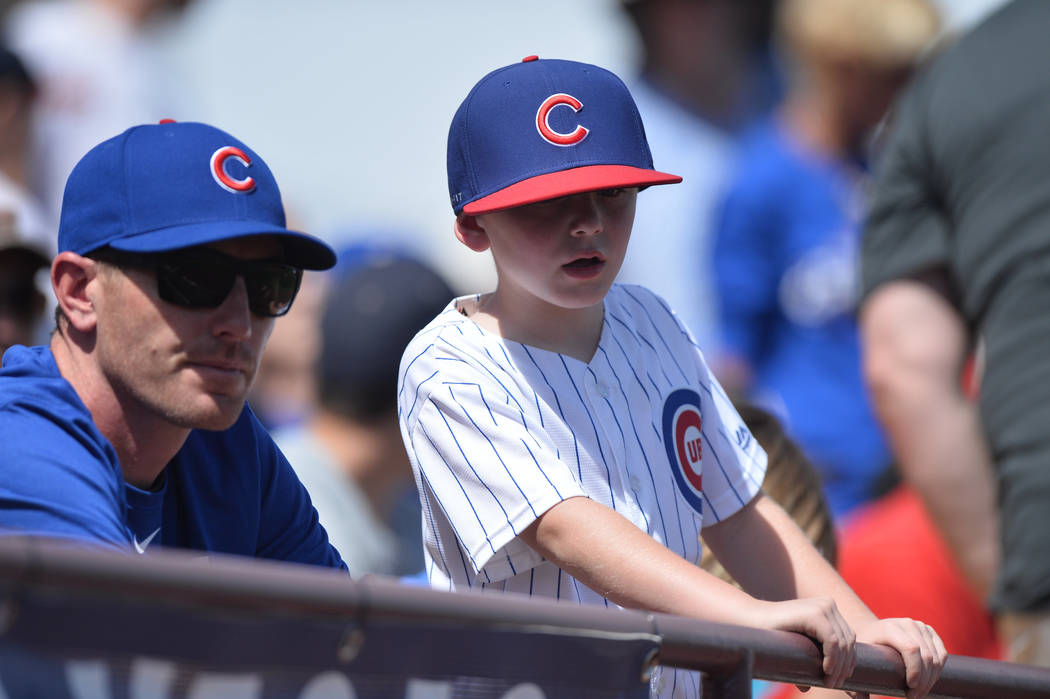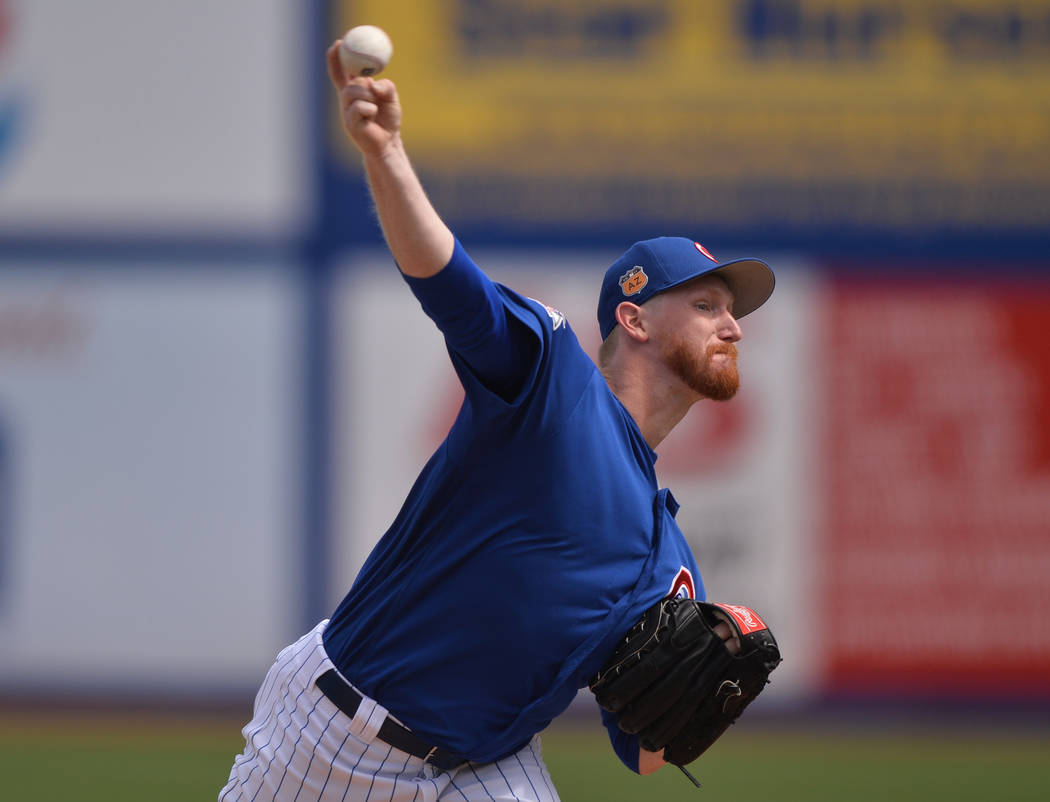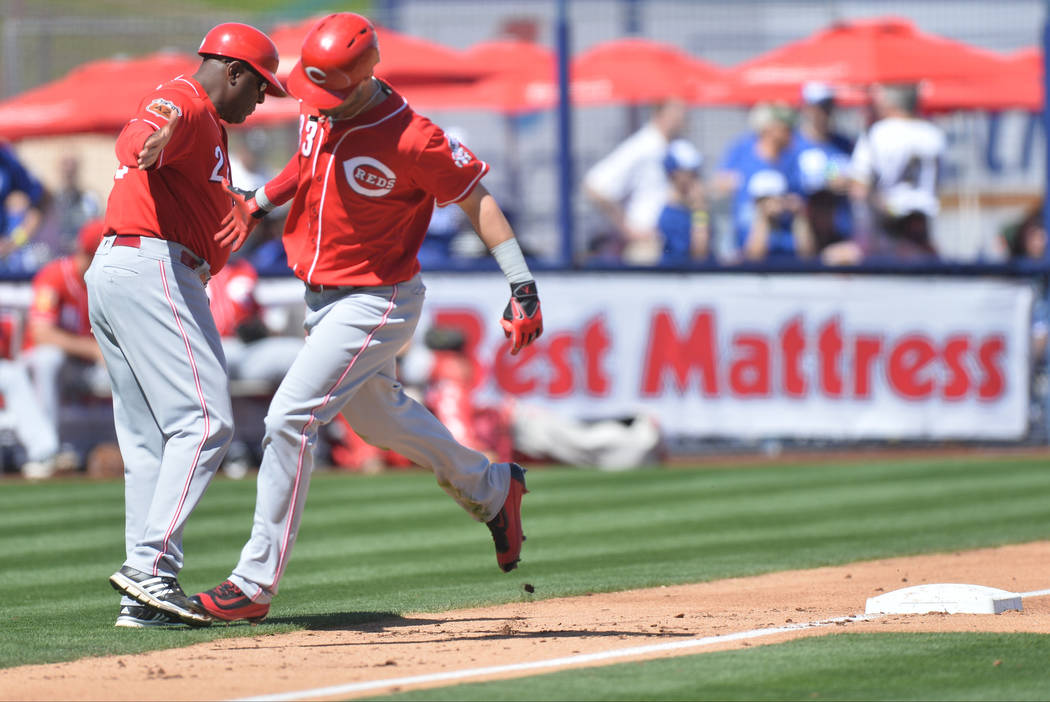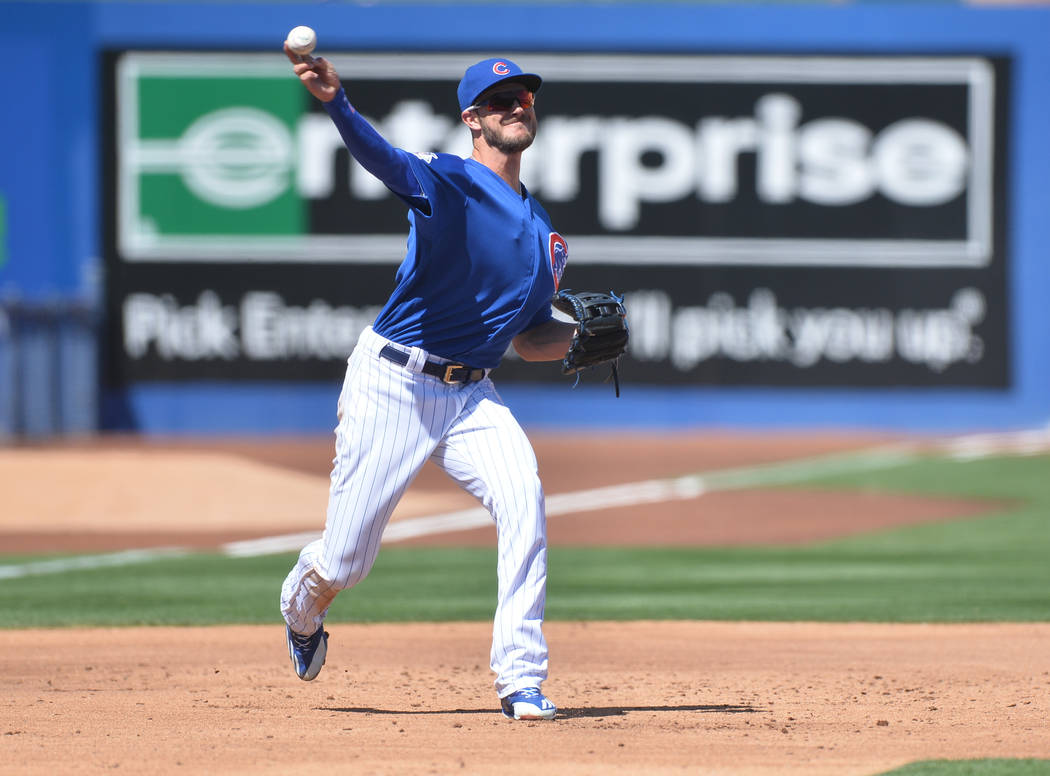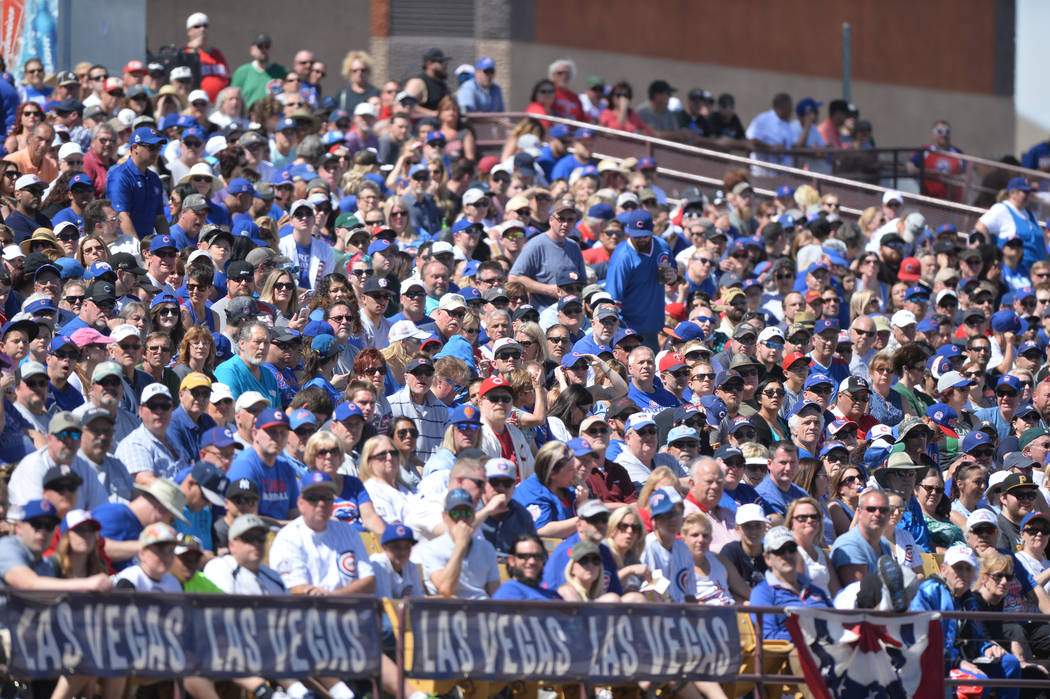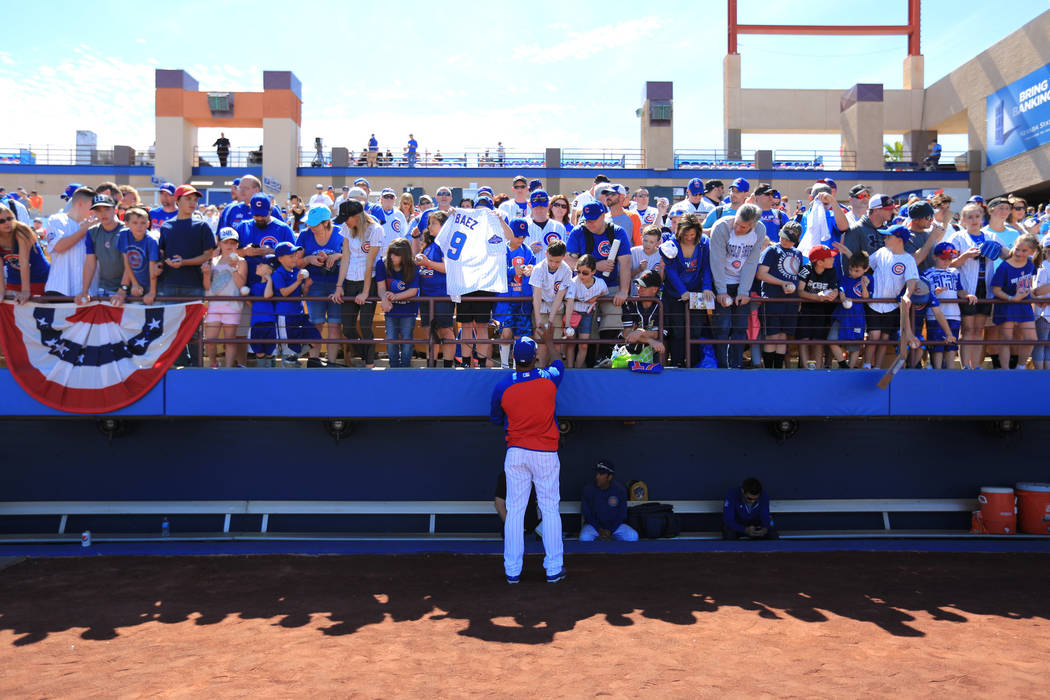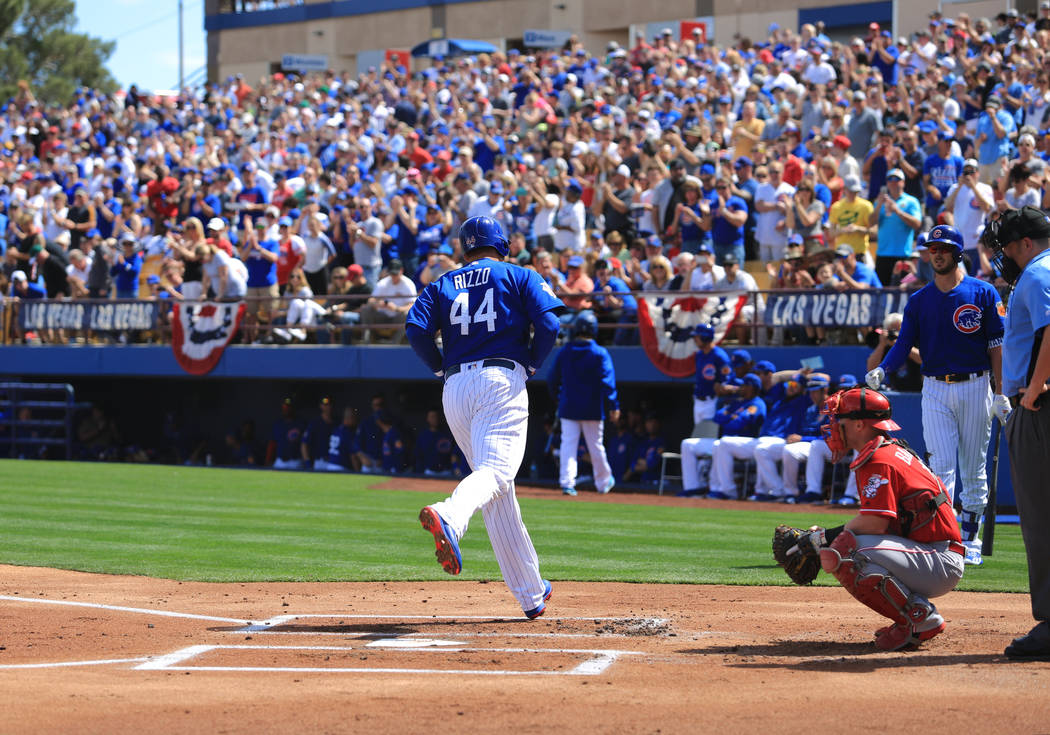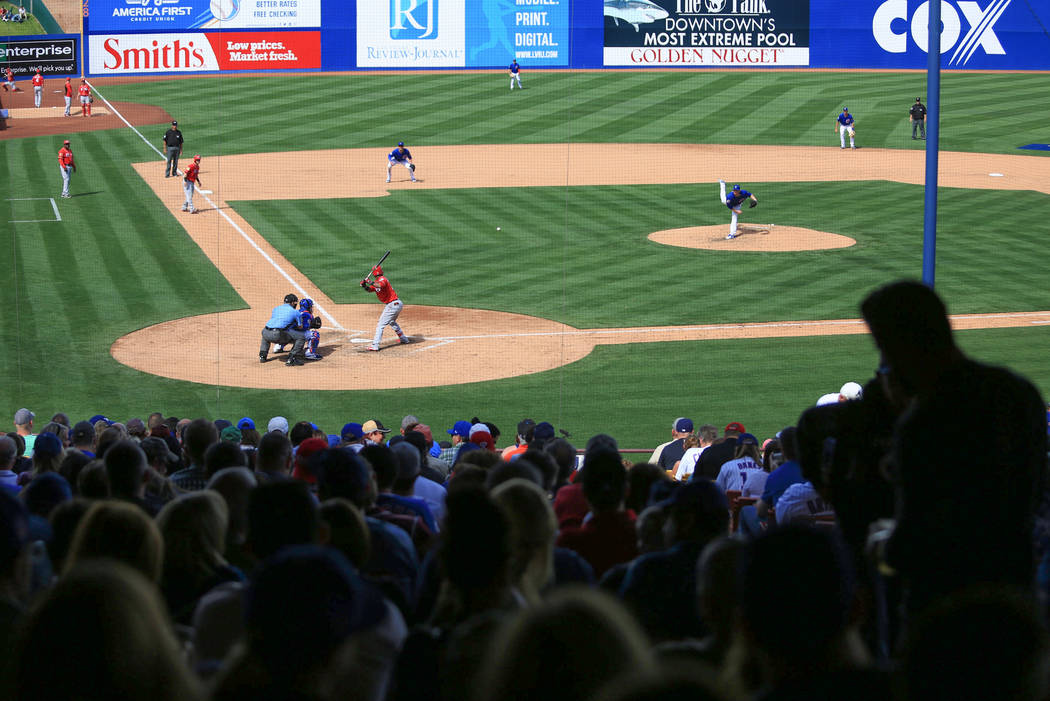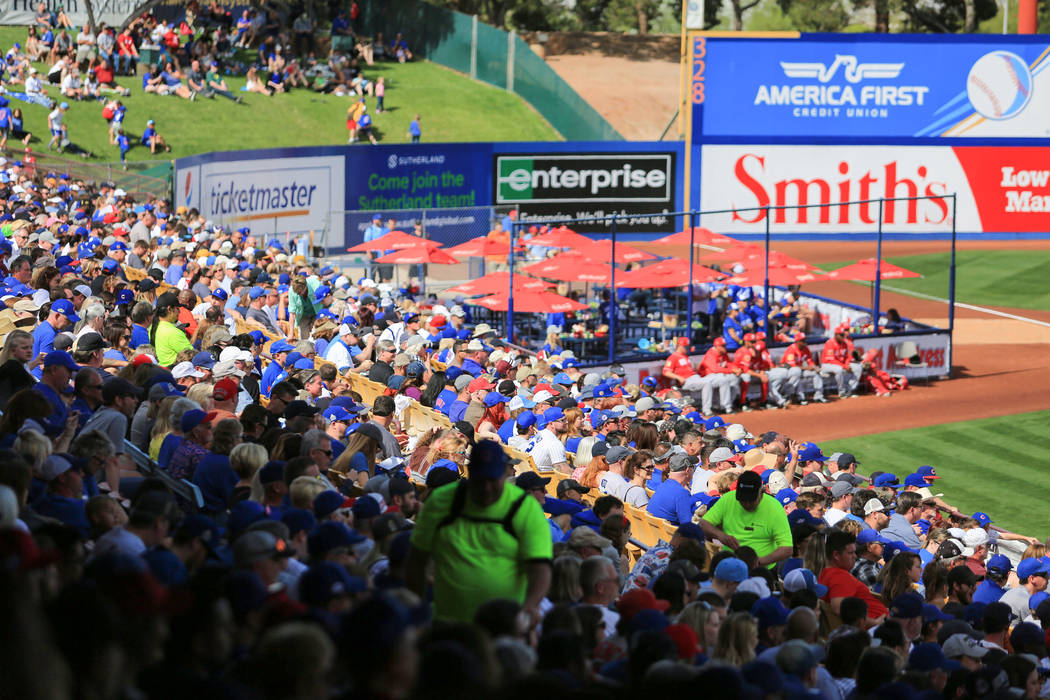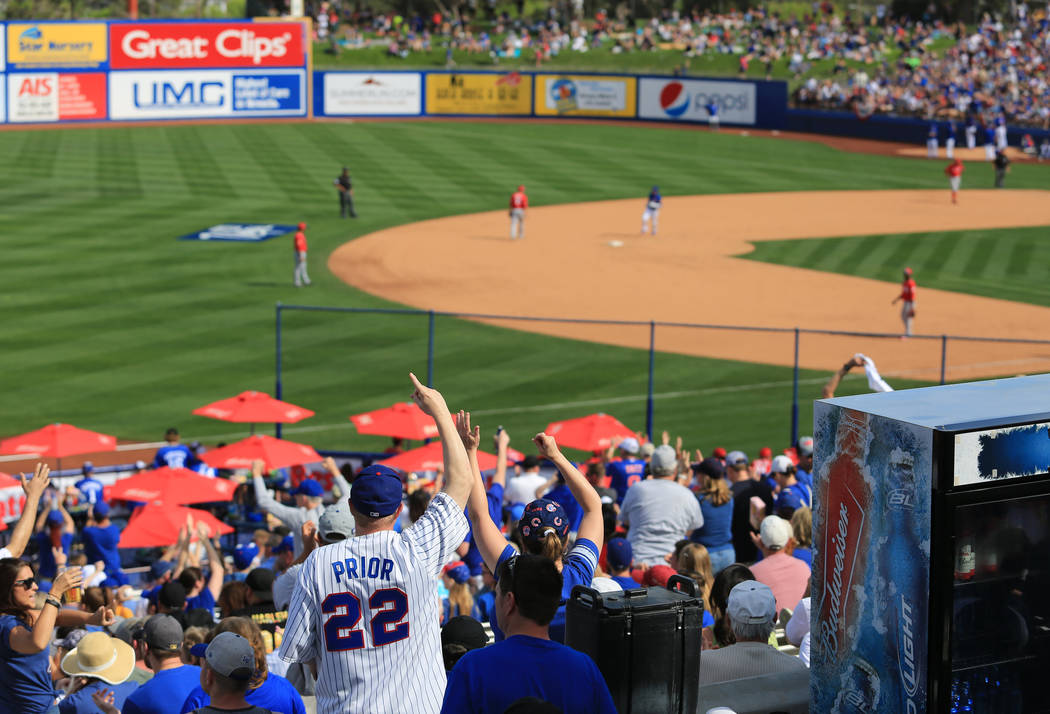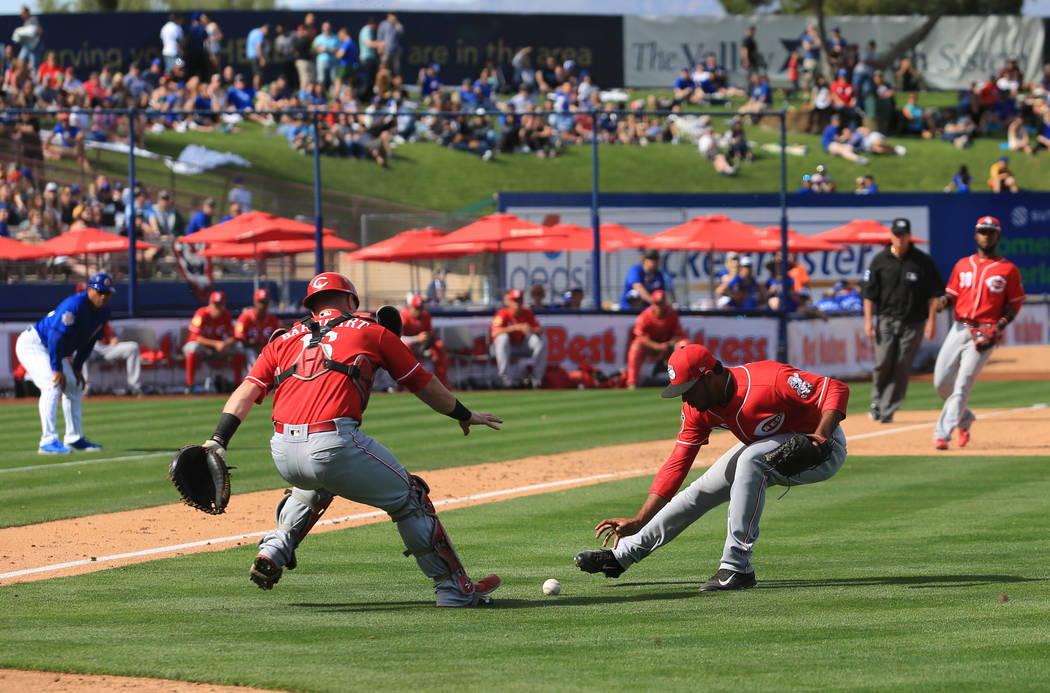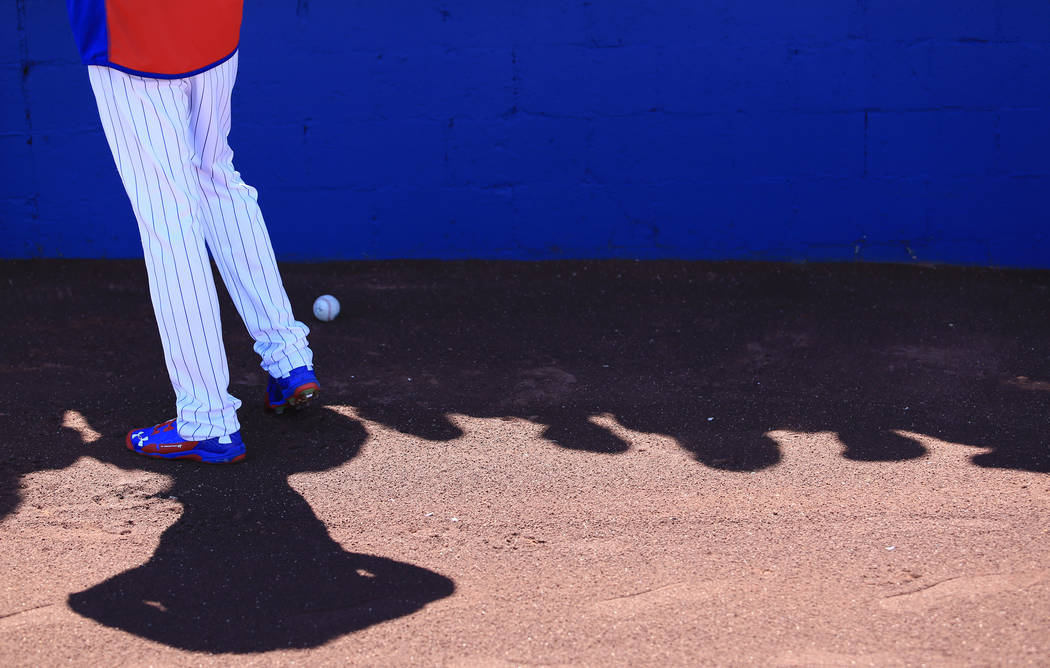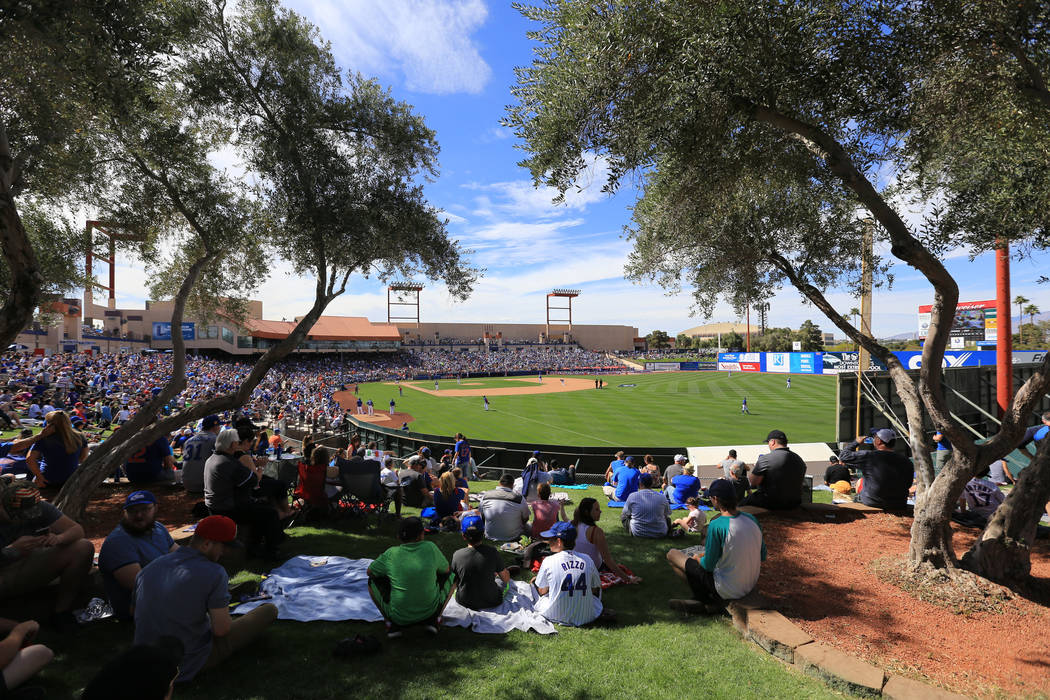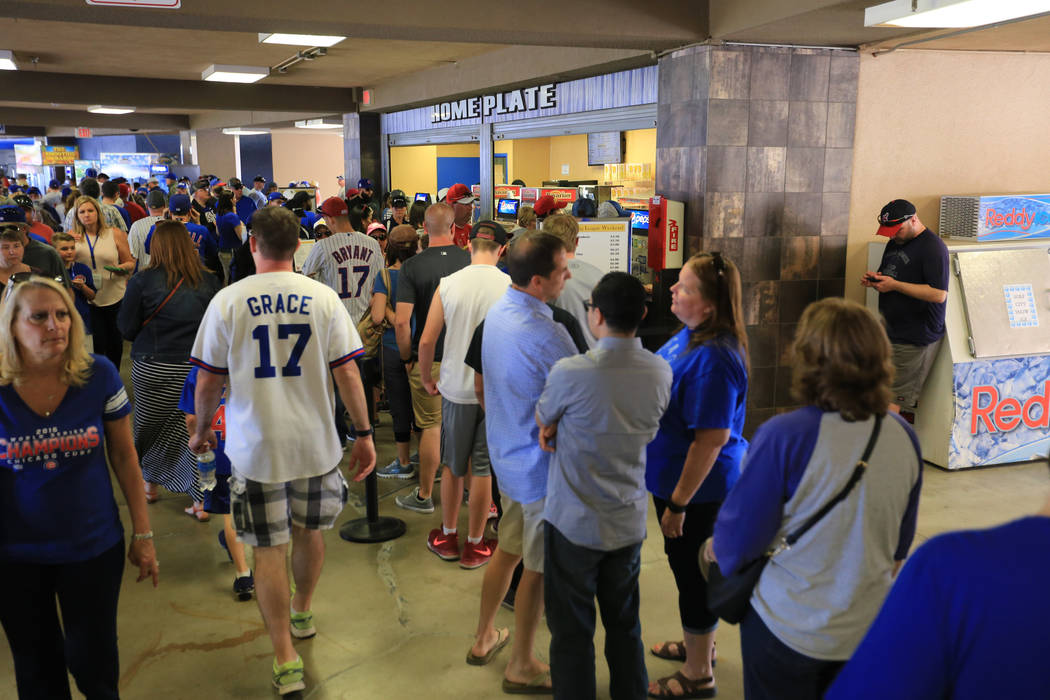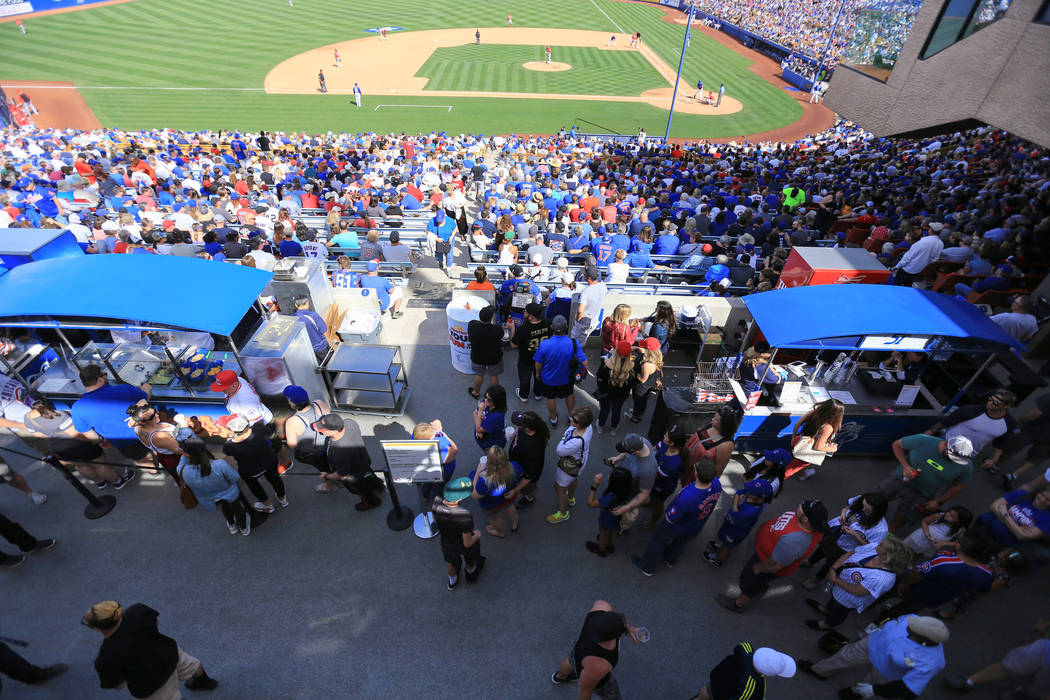 Near-perfect conditions and a beautifully manicured diamond greeted baseball fans this weekend for two sold-out games at Cashman Field.
"It's all shined up and the field looks better than ever," Reds bench coach Jim Riggleman, a former Las Vegas Stars manager, said before the series started.
Many fans, too, had complimentary things to say about the stadium experience, though the narrow, crowded concourse and long waits in line helped to magnify the reasons the 51s have been pushing for a new ballpark for years.
"I talked to somebody yesterday that said they had to wait in line for two innings to get something to eat," 51s president Don Logan said. "With points of sale for concessions, you've got to have power and there's only so much power. There's only so many places you can serve and you do the best with what you've got to work with."
With 51s regular-season game attendance typically much lower than the 11,000-plus fans who passed through the turnstiles on Saturday and Sunday, some of these problems are less likely to crop up on an average day.
"It's certainly illuminated, it's certainly magnified on a weekend like this," Logan said.
But they're still problems that the 51s face during the regular season, too, and they have Logan thinking about what the two-game Big League Weekend might be like at a new park.
"I think I know how much more comfortable it would be, how much more accommodating it would be when fans can get something to eat and drink in a reasonable amount of time," Logan said. "You go to the restroom (there) and there's enough restrooms. I think it'll translate into our season, too."
Despite the challenges the ballpark presents, fans seemed to be enjoying themselves throughout the weekend, especially the thousands of Cubs fans who packed the stadium both days.
"The stadium, being that it's an older stadium, it's nice," Patrick Cornman, who came from Chicago, said. "I mean, the view is great."
Of course, Cubs fans are fairly used to an old ballpark.
"We're used to Wrigley, which, could it be any older?" Cubs fan Linda Streufert, who traveled from Chicago, said. "Sometimes I think everybody's too into trying to be high-tech and stuff. Baseball is kind of an old-time game."
Sharon Jannusch, who traveled with Streufert to Las Vegas, said the pair came to Las Vegas specifically to watch the Cubs play on Big League Weekend.
"It's very exciting," Jannusch said. "The whole mood is very exciting. There's so many people (and) you see Cubs stuff and it makes you feel good about your team."
Cubs fans went home happy after watching their team's offense erupt for more than 10 runs each day, thanks in part to Las Vegan Kris Bryant, who finished 2 for 3 Saturday with a double and home run and 1 for 2 Sunday with a double. Logan said the event was great from their end, despite the shortcomings of the park.
"The beauty of it is the (LVCVA) does everything they can," Logan said. "They've worked tirelessly in the last months. The field's phenomenal, they painted everything, there's new padding, they cleaned everything, steam-cleaned it.
"The place is as good as it can be. (Concessionaire) Centerplate's first couple games, they did a good job with the food and beverage. You just make do with what we have to work with."
Review-Journal reporter Brooke Wanser contributed to this story.
Contact Betsy Helfand at bhelfand@reviewjournal.com. Follow @BetsyHelfand on Twitter.
BIG LEAGUE WEEKEND AT THE GATES
Saturday's attendance: 11,455
Sunday's attendance: 11,285
Total attendance: 22,740
BIG LEAGUE BEATDOWN: CUBS DRUB REDS, 22-4
Anthony Rizzo hit a leadoff home run Sunday and the Chicago Cubs seemingly never stopped scoring after that.
The Cubs added five more runs in the first and kept tacking on more over the ensuing innings, beating the Cincinnati Reds 22-4 at Cashman Field in front of an announced crowd of 11,285 in the second of two Big League Weekend spring training games.
Albert Almora led the way for the Cubs, going 3 for 4 with two home runs and five RBIs, while hometown favorite Kris Bryant was 1 for 2 with a double and a pair of walks.
In addition to their six-run first inning, the Cubs had an eight-run sixth, highlighted by Bijan Rademacher's grand slam.