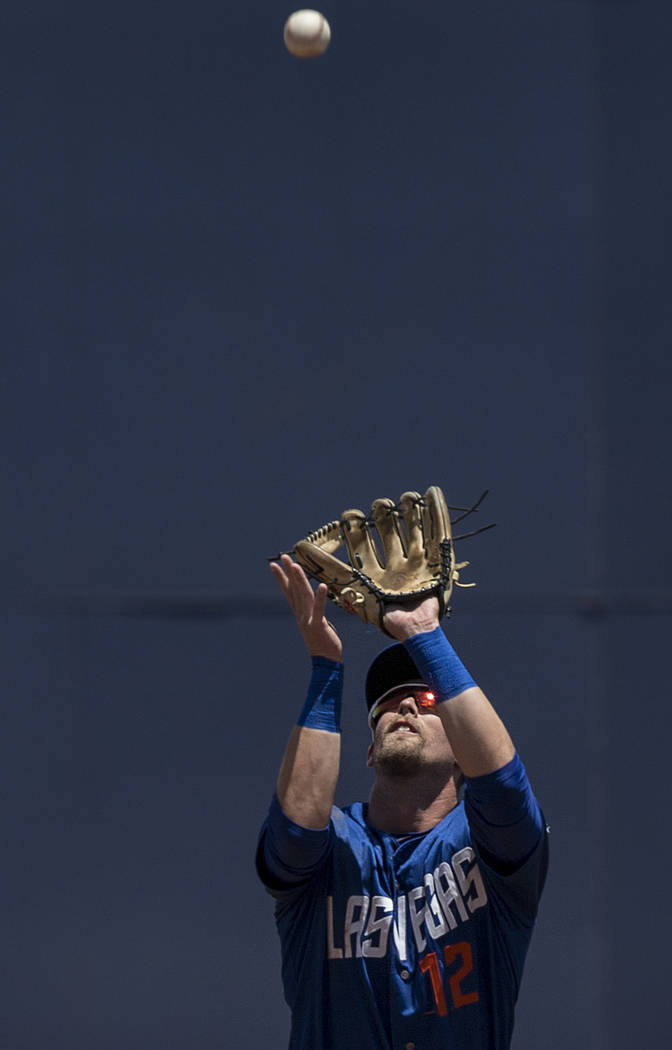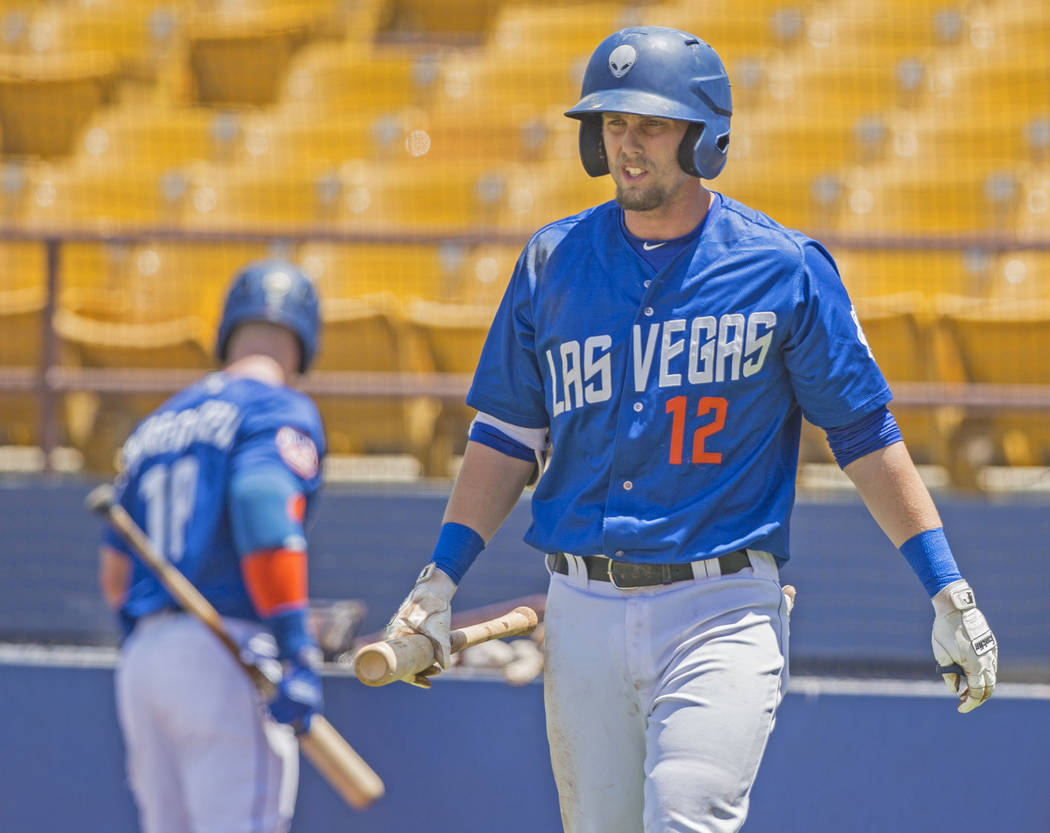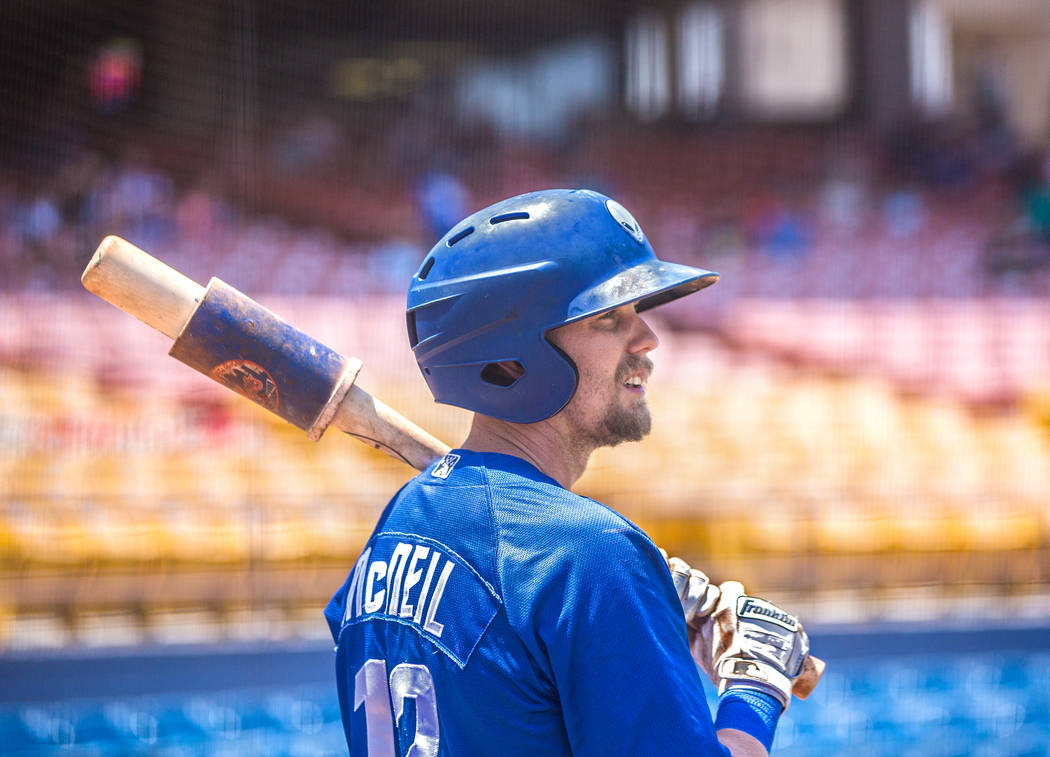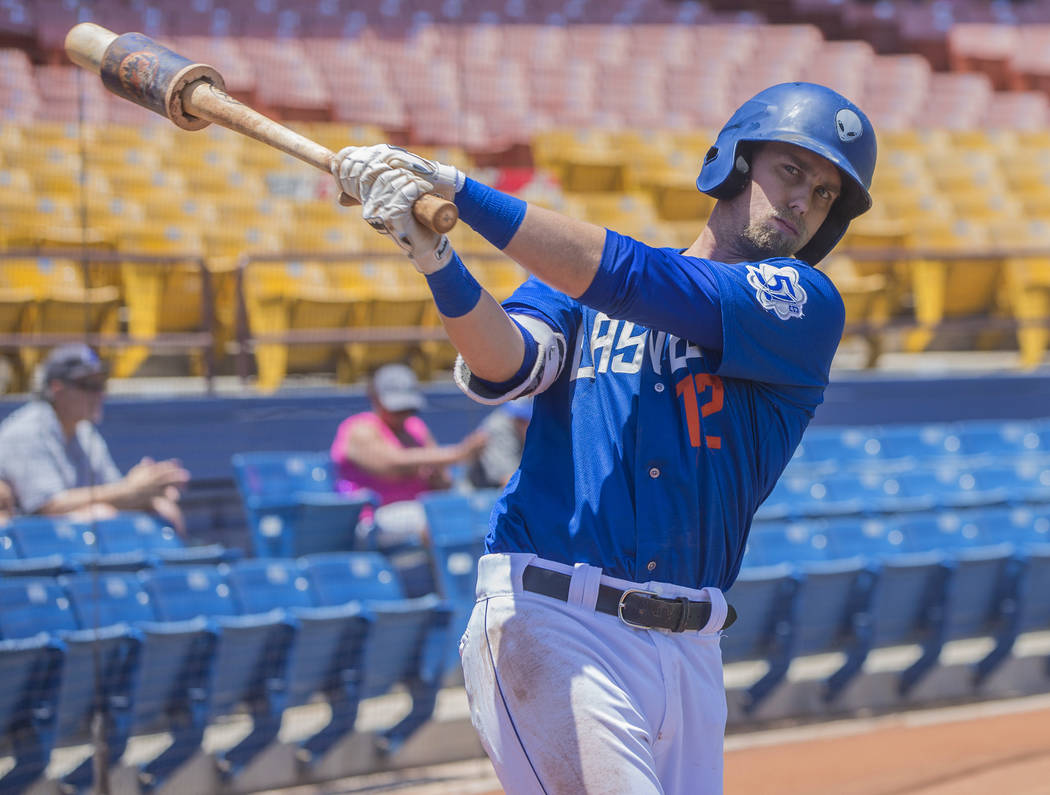 You won't find Jeff McNeil's name near the top of the prospect lists.
He knows that. He knows he's flown under the radar since being drafted in the 12th round in 2013.
But the second baseman has forced people to pay attention to him anyway.
"People kind of finally know who I am. I know I haven't really been a top prospect ever," McNeil said. "I know I've been a good player. I've produced every single year, so it's kind of cool to see fans and everything talk about it but at the end of the day, you've just got to keep playing baseball."
McNeil was promoted to Triple-A on June 16. Heading into Tuesday's game, the 26-year-old was hitting .391/.444/.594 with a pair of home runs and 14 RBIs in 16 games, providing a spark in the 51s' offense.
He started the year in Double-A Binghamton and perched himself atop or very close to the top of many major offensive categories before earning a call up. He flashed an increase of power at Double-A, hitting 14 home runs in 57 games after never hitting more than four in a single season in the minors.
McNeil came into this season with just nine home runs from 2013-17.
"My hands used to be a little bit closer to my body," McNeil said. "I kind of got them away from my body and back to try to generate a little bit more bat speed which I've done, causing a little bit more power."
He also mentioned playing in a little bit more hitter-friendly ballparks as a reason for the jump in power.
"Those balls I'm hitting well are starting to go over rather than being caught," McNeil said.
But most importantly, McNeil is finally healthy after missing much of the last two seasons. McNeil played in just three games in 2016 and 48 in 2017 — including 18 in Las Vegas — battling injury after injury.
First there was a double sports hernia that required surgery in 2016. He was also diagnosed with a torn hip labrum but was planning on coming back from the first surgery and addressing that after the postseason. It didn't work out that way.
He took a swing six weeks into his rehab and felt a shooting pain down his leg. A second surgery ended his season.
And in 2017, he missed most of the early season with a torn quad suffered in part, he thinks, because he was weak from the surgeries.
After almost two lost seasons, McNeil is out to prove what kind of player he is.
"I'm feeling good. I'm feeling healthy and strong so hopefully it's all behind me," McNeil said.
So far this season, it has been, and the second baseman has been turning heads.
"I think just talking to him in the last few days, I think he has a pretty good idea of what he's doing at the plate," hitting coach Joel Chimelis said shortly after McNeil arrived. "He knows what he can do well and I think he's going to be OK as long as he stays within his plan."
McNeil came into Tuesday riding a 14-game hitting streak and has hits in all but one game since joining the 51s in mid-June.
"He has a knack for putting the bat on the ball. He's able to hit in clutch situation, he's shown he can drive the ball," manager Tony DeFrancesco said. "Defensively I thought he might be a liability. He did have some injuries over the last couple years, but he's starting to move around a little better than I thought. He has some speed."
There are some things DeFrancesco would like to see McNeil improve upon, including his first-step quickness, range and consistency around second base, and Chimelis would like to see him be a little more selective at the plate, but if McNeil continues to keep playing like he has been, another promotion should eventually come.
"It's always in the back of your head but I mean you can't think too much about it," McNeil said of a major league call up. "You've just got to go out there and play and do your best.
"I know with how I'm playing if I keep this up, I know my time will come, it's just a matter of when."
More 51s: Follow all of our Las Vegas 51s coverage online at reviewjournal.com/51s and @RJ_Sports on Twitter.
Contact Betsy Helfand at bhelfand@reviewjournal.com. Follow @BetsyHelfand on Twitter.