Former 51s pitcher Matz hurls five hitless innings for Mets against Cubs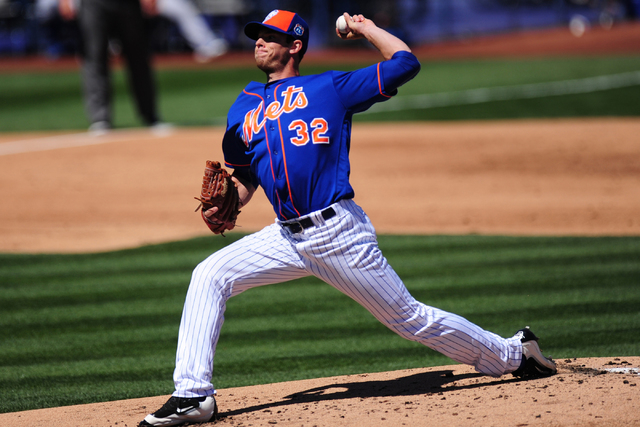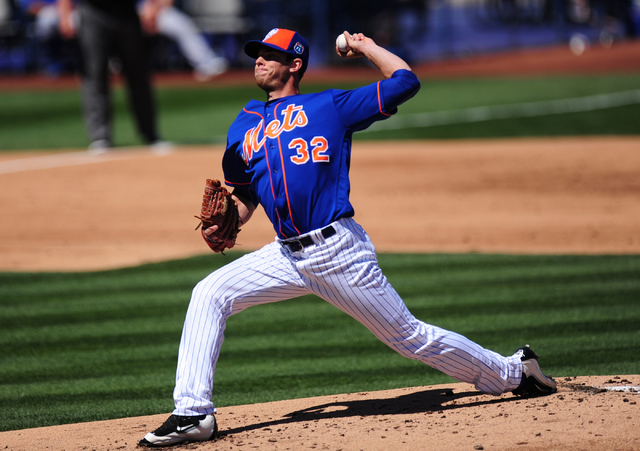 Steven Matz didn't need a good outing to make the New York Mets' Opening Day roster.
Unlike last spring, the left-handed pitcher's spot was secure. But that didn't stop Matz from putting on a show for his former home crowd.
Matz threw a no-hitter in five innings of work for the Mets against the Chicago Cubs in an exhibition game at Cashman Field on Friday.
"Good way to go into the season and hit the ground running," said Matz, who opened the season last year with the 51s, the Mets' Triple-A affiliate.
Matz helped the Mets snap a 14-game winless streak to end spring training with an 8-1 victory over the Cubs. The two teams split the two-game series during the annual Big League Weekend at Cashman Field.
The announced crowd of 10,995 witnessed Matz strike out two of the best young hitters in baseball during the bottom of the first inning.
Matz threw a filthy slider to strike out hometown star Kris Bryant for the first out. He then fanned Anthony Rizzo swinging to end the inning.
Matz walked two, struck out six and didn't allow a hit against the 18 batters he faced.
"I was pretty pleased with the way my slider was working," Matz said. "That's something I've been working on off and on the past year. I feel I'm getting it where it needs to be."
Matz, who made his major league debut in June, is expected to start the year in the bullpen. New York's starting rotation is loaded with Jacob deGrom, Noah Syndergaard, Matt Harvey, Zack Wheeler and Bartolo Colon.
"We've done this in the playoffs, we've done this last year," said Matz about being in the bullpen. "You just go out there and work with your bullpen and do what you need to do on the field."
PROUD FATHER — Mike Bryant was in awe watching his son, Kris, take batting practice Thursday in his hometown of Las Vegas.
"It's heart warming," Mike said of Kris, a Bonanza High product. "There's a lot of support here for him. Kris never forgets where he comes from. He loves Las Vegas."
Mike Bryant recently garnered some national attention after ESPN The Magazine ran a feature last month of him coaching his son and being a hitting instructor to youth baseball players in Las Vegas.
"My phone blew up with about 60 phone calls of all my local students, their parents, and even I got a lot of calls from out of the state from people wanting lessons," Bryant said.
Mike doesn't get to see Kris play often in Chicago but he plans on being at Wrigley Field on April 11 for the Cubs' home opener against the Cincinnati Reds.
NEWEST 51S — Sean Gilmartin (left-handed pitcher), Erik Goeddel (right-handed pitcher), Johnny Monell (catcher), Matt Reynolds (infielder) and Zack Thornton (right-handed pitcher) will start the season with the 51s, the Mets announced Friday.
Former 51s players Kevin Plawecki (catcher) and Logan Verrett (right-handed pitcher) made the Mets' Opening Day roster.
The 51s start the season at home against Fresno on Thursday.
Contact Gilbert Manzano at gmanzano@reviewjournal.com or 702-383-0492. Follow him on Twitter:@gmanzano24