Here's a look at 5 memorable games at Cashman Field in Las Vegas
Updated June 3, 2018 - 9:46 pm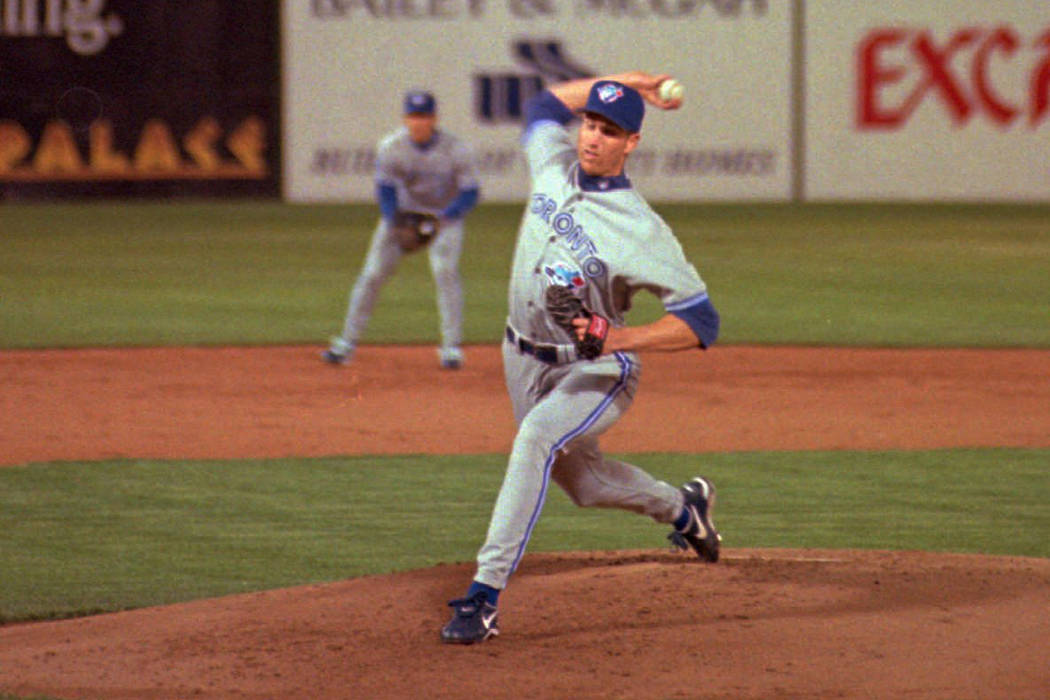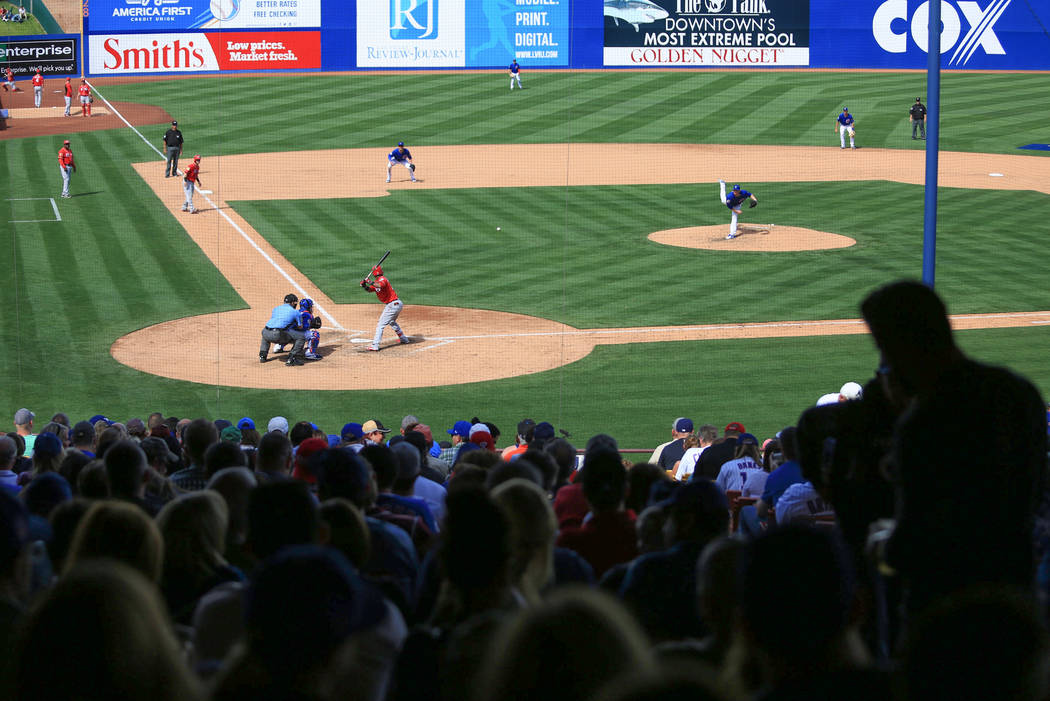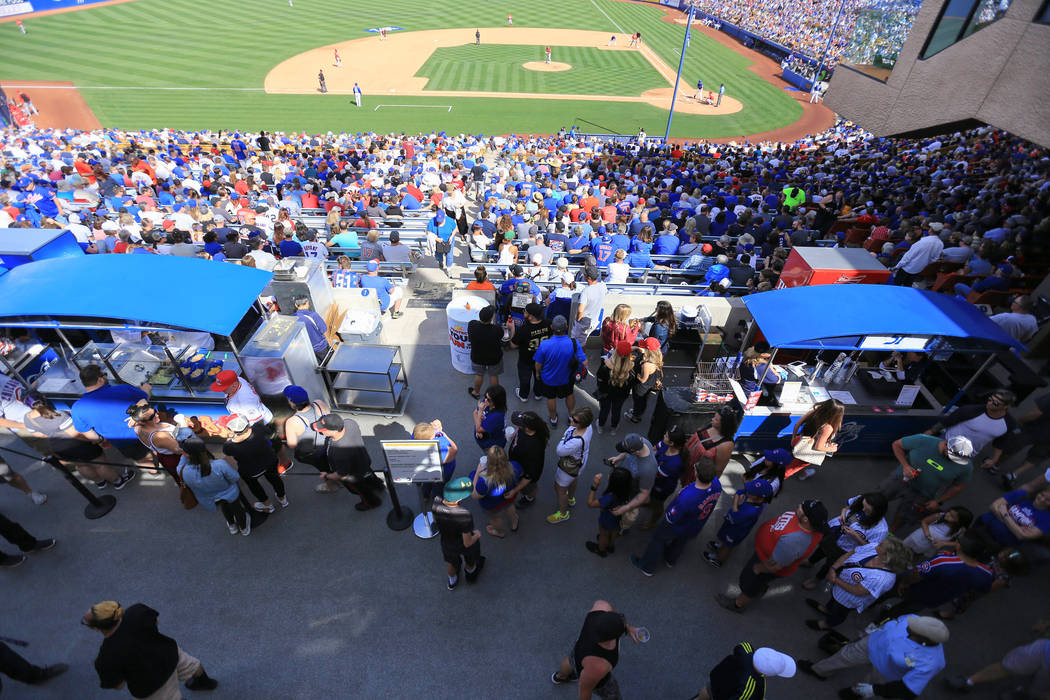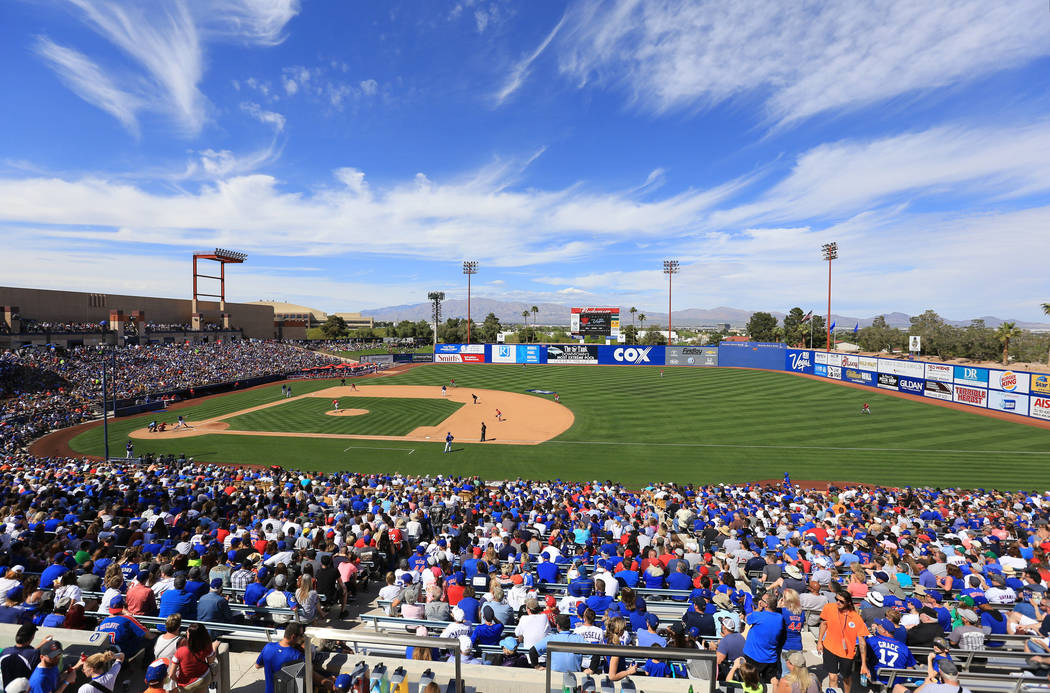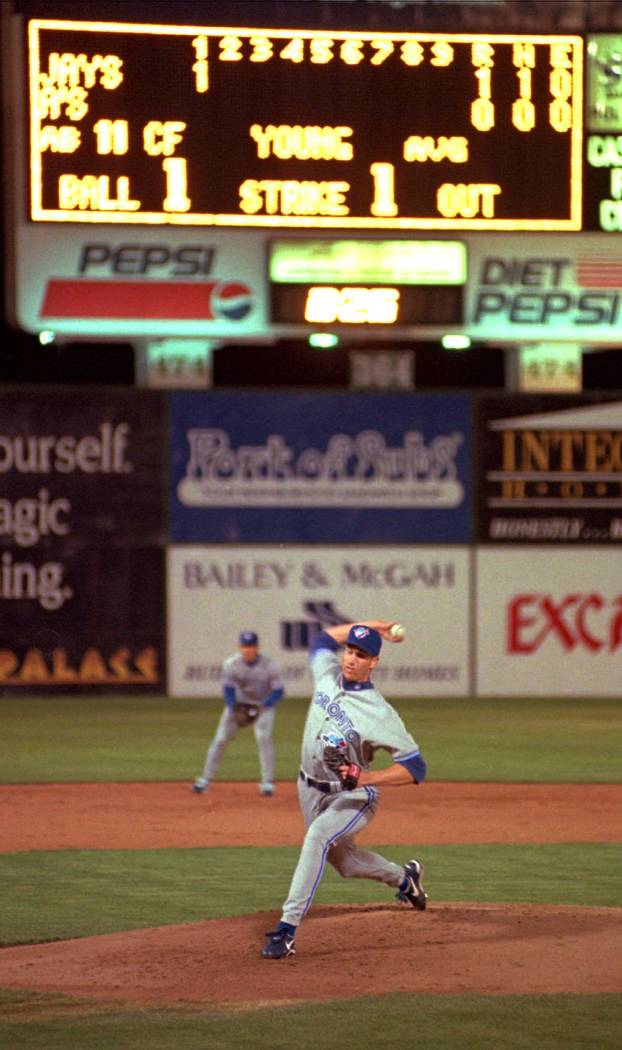 Editor's note: This is the third in a monthly series that looks at some of the best and most memorable baseball teams and players to call Cashman Field home. The 51s will move into a new stadium, Las Vegas Ballpark, next season in Summerlin.
Thousands and thousands of games have been played at Cashman Field since the Stars — now 51s — opened their doors to fans in 1983.
"Think how many games I've seen? A lot," 51s president Don Logan said.
So, picking the top ones is no easy task. Las Vegas won both of its Pacific Coast League championships on the road, but plenty of other games at Cashman stick out.
Here's a look at some of them:
Opening Day, 1983
The Stars opened their new ballpark — and welcomed Triple-A baseball to the valley — on April 10, 1983, in front of a crowd of 10,622. They defeated Salt Lake City 11-8.
"To me, the game that will always stick out is the first one," longtime media relations director Jim Gemma said. "It was just new to the city. I'm born and raised here, so it was a big deal. The town was really small. Believe it or not, Cashman Field back then was one of the nicest Triple-A parks. At the time, it was state-of-the-art, and it was just the excitement around the city."
Attendance record
The 51s set an attendance record April 3, 1993, when a crowd of 15,025 — Cashman Field is a 9,334-seat stadium — packed the stands for an exhibition game between the Chicago Cubs and Chicago White Sox.
The White Sox won 9-8.
"When Bo Jackson did some stuff here — he hit the balls so far and ran around in the outfield like crazy," Logan said of the White Sox outfielder. "His talent was ridiculous."
Cashman hosts major league games
Cashman Field became the first minor league stadium to host a Major League Baseball season opener April 1, 1996, when the Oakland Athletics hosted the Toronto Blue Jays.
The A's played their first six games of the season at Cashman because of construction at the Oakland Coliseum and went 2-4.
No-hitters
Two Stars/51s pitchers have thrown no-hitters at Cashman.
The first was Sept. 5, 1992, when Tim Worrell shut down the Phoenix Firebirds 2-0.
The second was June 13, 2003, when Lindsay Gulin no-hit Tacoma in a 7-0 victory.
Gulin "was a very soft-tossing left-hander," radio announcer Russ Langer said. "He was about the last guy you'd expect to throw a complete game, let alone a no-hitter. It stands out for sure."
Closing time at Cashman
It hasn't happened yet, but it seems only fitting that the 51s will cap their "Season to Remember" with tributes to Cashman during the final weekend of the season.
The ballpark will shut its doors for baseball Sept. 3 after a game against the Sacramento River Cats.
More 51s: Follow Las Vegas 51s coverage at reviewjournal.com/51s and @RJ_Sports on Twitter.
Contact Betsy Helfand at bhelfand@reviewjournal.com. Follow @BetsyHelfand on Twitter.