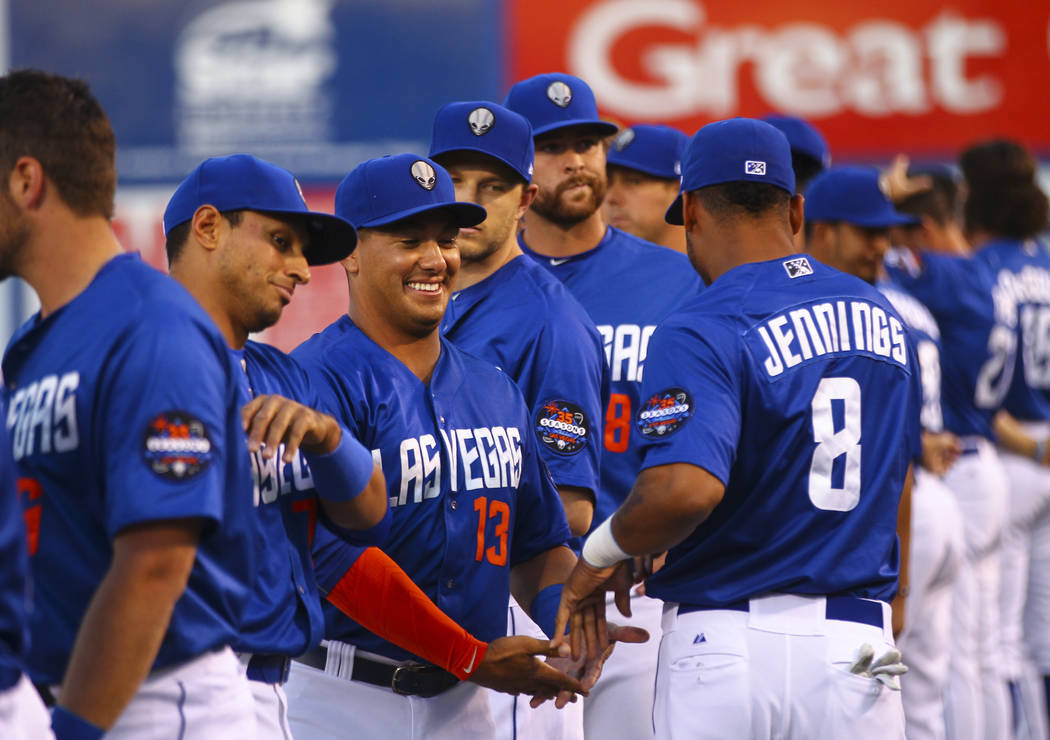 The Howard Hughes Corp. became the sole owners of the Las Vegas 51s two months ago, it was learned Wednesday through the firm's quarterly earnings report.
The sale could hasten the team's anticipated move to land adjacent to Downtown Summerlin.
The Hughes Corp. acquired the Play Ball Owners Group's 50 percent share of the Triple-A baseball team for $16.4 million March 1. Investors Steve Mack, Chris Kaempfer and Bart Wear headed the group.
"What Steve and his group want is whatever's going to help get a stadium done the fastest," 51s president Don Logan said. "Steve cares about the community, he cares about the people. … He felt this was the best way to get a stadium done as quickly as possible. That's why he did the deal."
In May 2013, the Summerlin Las Vegas Baseball Club LLC, a joint venture between the Hughes Corp. and the Play Ball Owners Group, purchased the team for $20 million from the Stevens Baseball Group with the intention of moving the team to Summerlin.
That still hasn't happened, as the 51s remain at 35-year-old Cashman Field in downtown Las Vegas.
The purchase might spark the move because the Hughes Corp. owns the desired land for a stadium in Summerlin. The proposed ballpark would be next to the Golden Knights' practice facility.
"It's a very good thing from the standpoint of getting a new ballpark. It's going to help get a new ballpark done," Logan said. "I think the Hughes folks locally, they understand how good and how important a ballpark is to Downtown Summerlin, and having one owner, it makes it easier to make decisions. You've got one entity deciding if something makes sense or if it doesn't make sense and it's going to … make for an easier process to get a new stadium."
Tom Warden, senior vice president of community and government relations for the Hughes Corp., said the company should have a statement on the sale Thursday.
The team's value is an estimated $30 million, making it the 20th most valuable minor league franchise when compared to last year's list compiled by Forbes — despite playing in a dilapidated facility.
The Triple-A Nashville Sounds ($30.5 million) would rank ahead of the 51s, and the Double-A Reading Fightin Phils ($30 million) would fall just behind. The list's most valuable team was the Sacramento River Cats ($49 million).
Follow all of our Las Vegas 51s coverage online at reviewjournal.com/51s and @RJ_Sports on Twitter.
Contact Betsy Helfand at bhelfand@reviewjournal.com. Follow @BetsyHelfand on Twitter.