Las Vegan Amir Garrett trades basketball for baseball career
Updated March 22, 2017 - 11:03 pm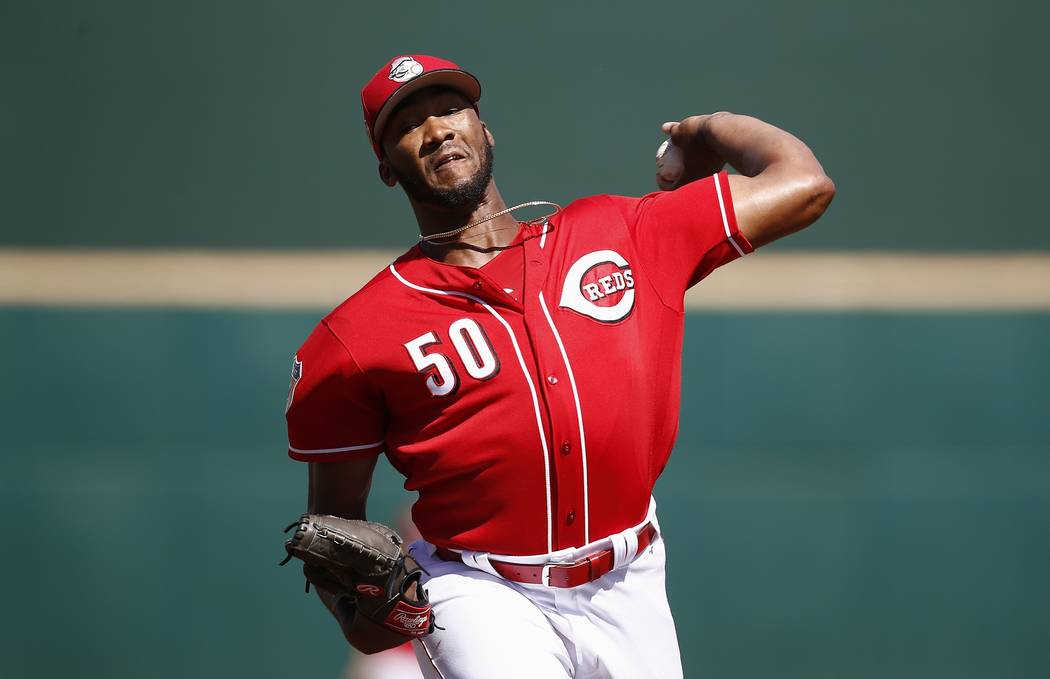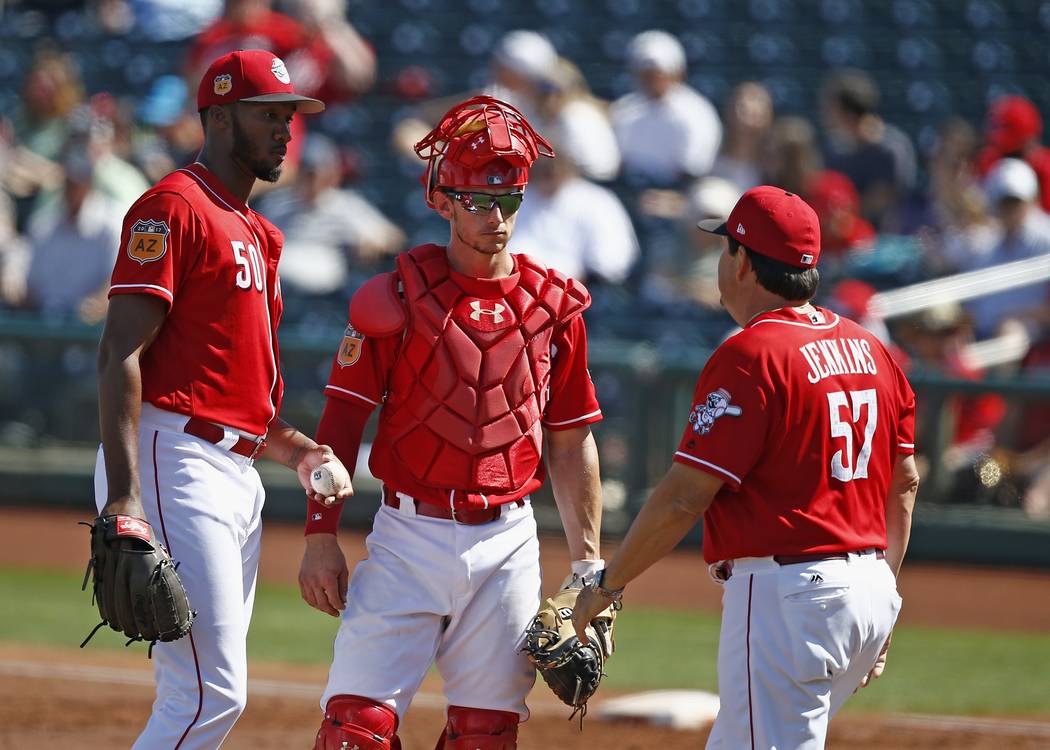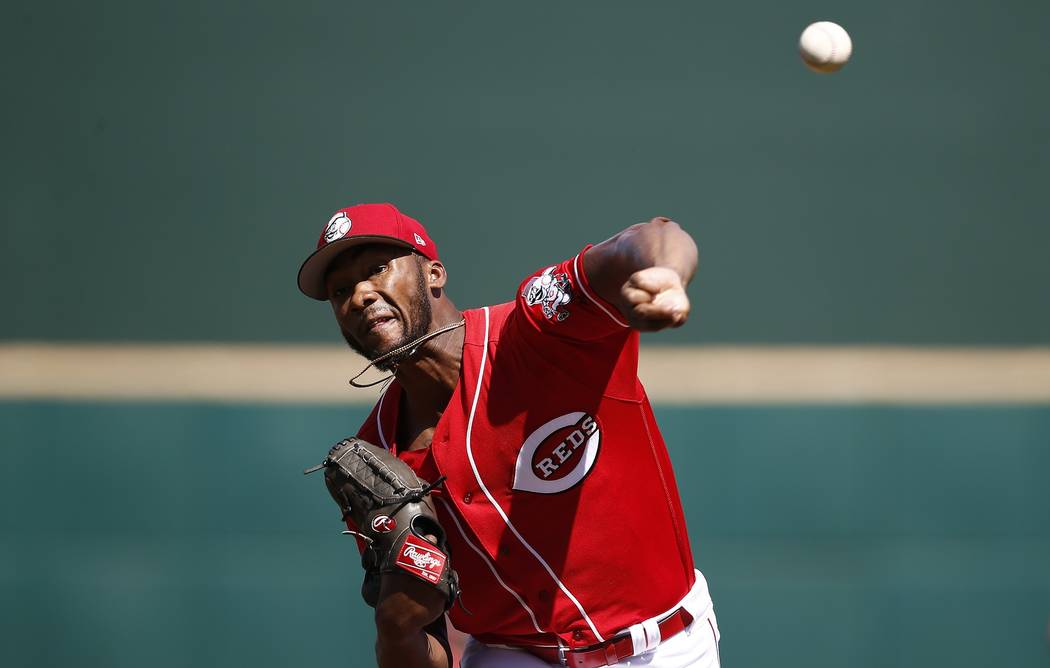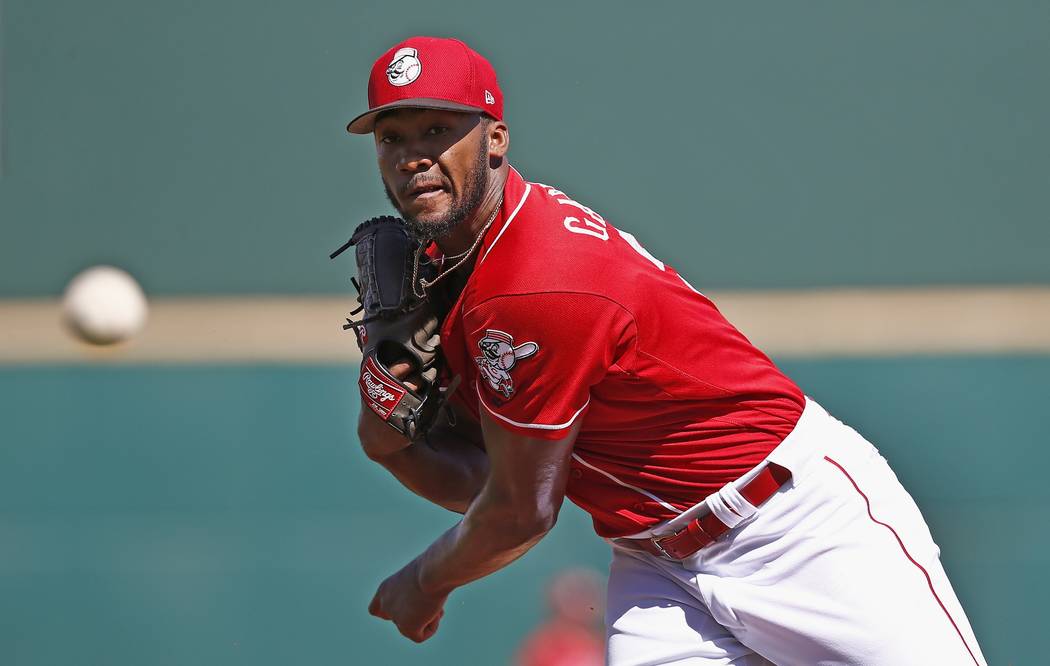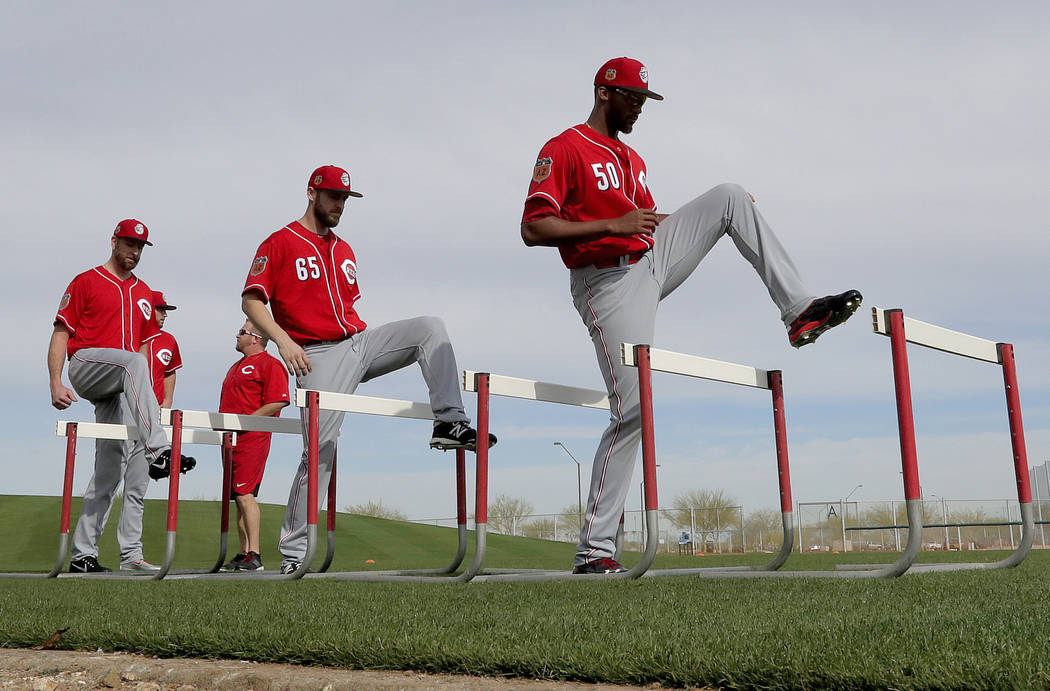 GOODYEAR, Ariz. — Amir Garrett knew it was time to make a decision.
It was 2014, and the Las Vegan was excelling at Single A as a prospect for the Cincinnati Reds while also trying to juggle his collegiate basketball career.
He had fallen in love with basketball shortly before high school, but to reach his full potential as a pitcher, he had to choose.
"Who knows what would have happened?" Garrett said. "The decision I made, I'm happy with right now. It's looking bright for me. I had my fun playing basketball, but baseball's my thing."
It sure is.
Garrett, the Reds' No. 2 prospect according to MLB.com, won't travel with the team for Big League Weekend on Saturday and Sunday at Cashman Field.
Instead, he'll be back in Arizona, preparing for what looks to be his first season with the Reds, the team that took a flier on him when he was in the midst of pursuing basketball.
Garrett, 24, didn't play much baseball in high school, but after his senior season at Findlay Prep, he spent some time working out at College of Southern Nevada.
By then, he had committed to play basketball at St. John's, but his father, Darrow, asked him to start up with baseball again.
"I hadn't played baseball for years," Garrett said. "I was lighting up the radar gun, stuff like that, they've seen potential, but I didn't see it in myself because I wanted to play basketball. I didn't really care about baseball at that time."
The Reds saw the potential in the 6-foot-5-inch left-hander, selecting him in the 22nd round of the 2011 draft while still allowing him to play basketball.
"College was very fun. It was an experience that I'll never forget and I couldn't have passed on," Garrett said. "Being able to be a professional at the same time as well, it was the best of both worlds."
But after three years of college — two at St. John's and one at Cal State Northridge — he knew he couldn't keep juggling the two sports anymore.
Since then, the pitching statistics have looked better and better as Garrett has moved quickly through the system.
Garrett spent 2014 at Single A, 2015 at Single A Advanced and split 2016 between Double A and Triple A.
He compiled a 1.75 ERA in 13 games at Double-A Pensacola, prompting the Reds to move him to Triple A, where he finished last season.
After the season, Garrett was ranked the sixth-best left-handed pitching prospect by MLB.com, thanks to a three-pitch mix that includes a fastball that touches 96 mph, slider and changeup. The Reds named him their minor league pitcher of the year for the second consecutive season.
With the Reds' rotation nearly wide open, Garrett entered spring training with a chance to compete for a spot.
He said he felt a bit of pressure in his first game this spring, giving up a run on two hits in 1 2/3 innings.
But he's settled in since, giving up four runs in his 16 1/3 innings for a 2.20 ERA, making a compelling case to start the season in Cincinnati.
"I've been through a lot. I've been through the ups and the downs, the smiles and the frowns, (and) I feel like it's going to pay off pretty soon," Garrett said. "I embrace all of it."
Contact Betsy Helfand at bhelfand@reviewjournal.com. Follow @BetsyHelfand on Twitter.
Big League Weekend
Who: Cincinnati Reds vs. Chicago Cubs
When: 1:05 p.m. Saturday and Sunday
Where: Cashman Field
Tickets: Sold out