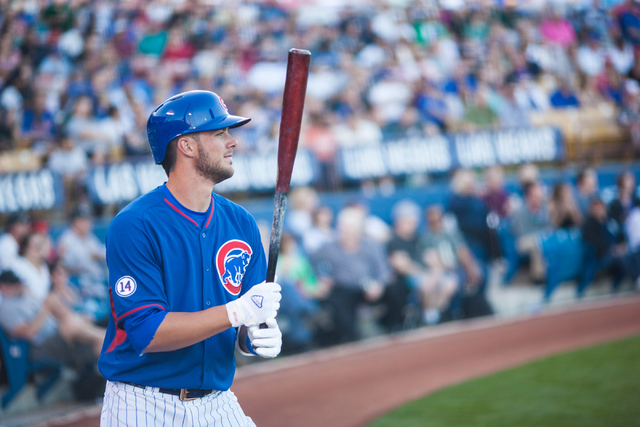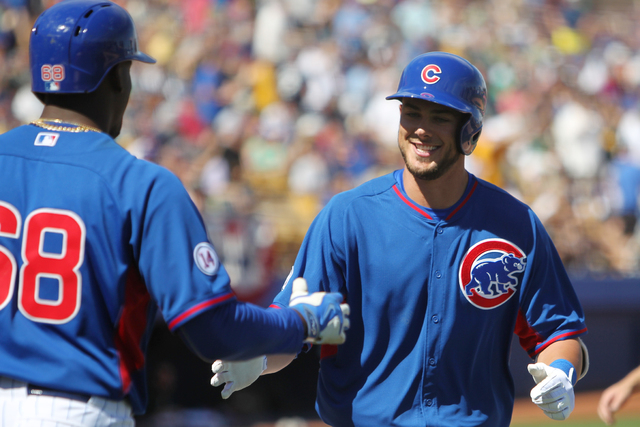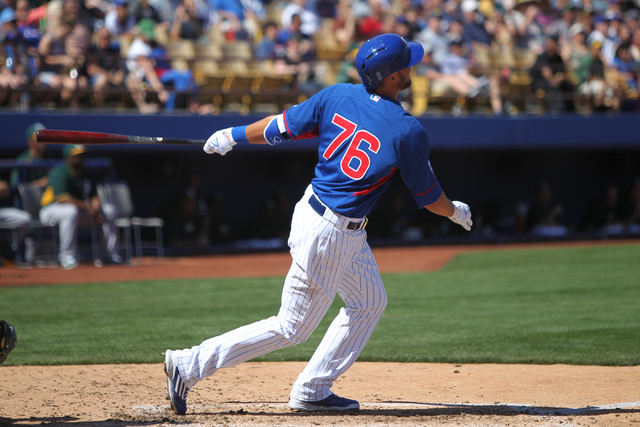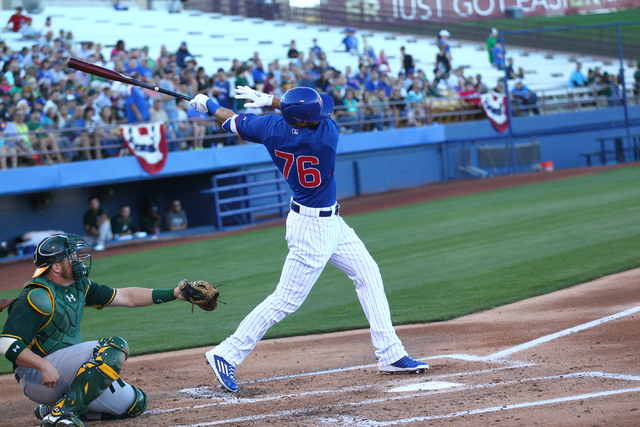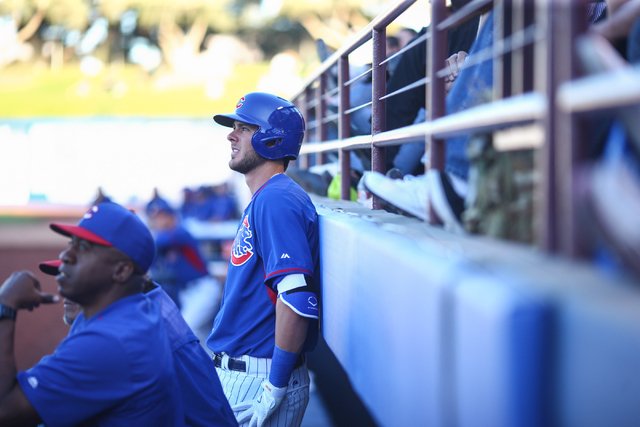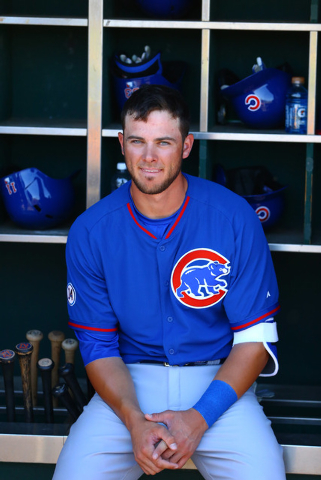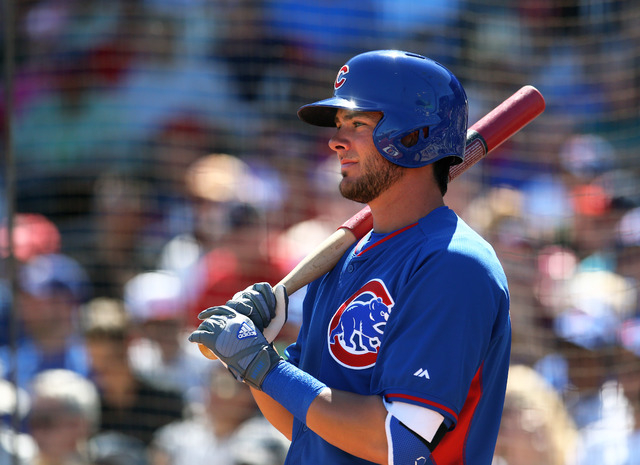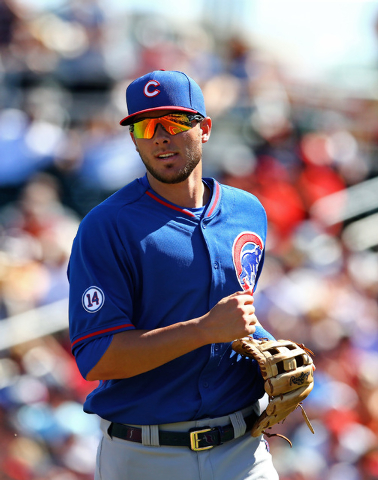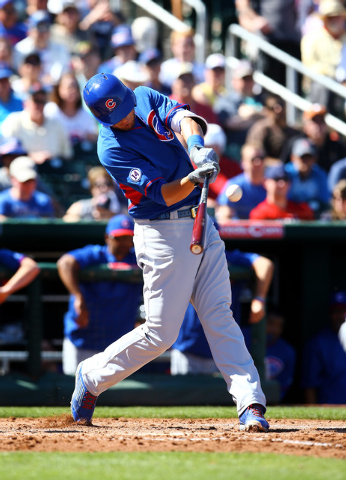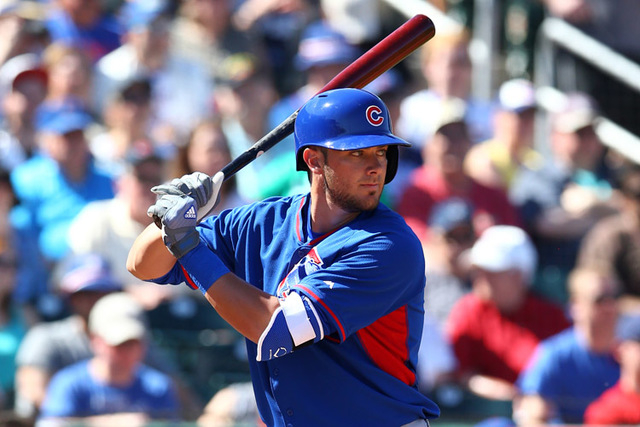 Chicago Cubs slugging prospect Kris Bryant, and Las Vegas native, who made a strong case to break camp with the major league club with nine home runs this spring, was reassigned to minor league camp Monday.
The Cubs also demoted two other highly regarded prospects — infielder Javier Baez, who had been competing for the starting second base, to Triple-A Iowa and shortstop Addison Russell to minor league camp.
The 23-year-old Bryant led the minor leagues with 43 homers last season. He will start the season at Iowa for more development.
By sending Bryant to the minors for a couple of weeks, the Cubs will gain an extra year until he is eligible for free agency. The Cubs will have him under their control for seven years instead of six.
Scott Boras, Bryant's agent, questioned the Cubs' "integrity" earlier this month when discussing the possibility of the slugger starting the year in the minors.
Commissioner Rob Manfred said Boras should stay out the Cubs business when it comes to a decision on Bryant.
"Look, I don't think the Cubs' decision with respect of what's going to happen with Kris Bryant is really any of Mr. Boras' business," Manfred said Friday. "I think the Cubs — I know the Cubs — will make decisions that are best for the long term competitiveness of that club, and focusing on whether a particular player has played, or (is) with a club on a day, or days, I don't think is a fair evaluation of what the club is up to.
"The club is in the best position, and the Cubs are in the best position, to decide what's going to make them the most competitive over the longest period of time."
Team president Theo Epstein said last week that Bryant might need more time in the minors before making his major league debut. Epstein said he prefers young players to make their debuts in-season.
"I've never put a guy on an Opening Day roster who hadn't played in the big leagues previously. In 13 years, I've never done it," Epstein said. "I'm not saying I'd never do it, but the general rule, the presumption, is to allow those guys to go out, play, get comfortable, get in rhythm, and come up when you hand-pick just the right moment for them to have success."
Bryant is a natural third baseman, but he played left field for the first time this spring last week.
The Las Vegas native was named Minor League Player of the Year in 2014 in his first professional season. Bryant was the No. 2 overall pick out of the University of San Diego in the 2013 amateur draft.