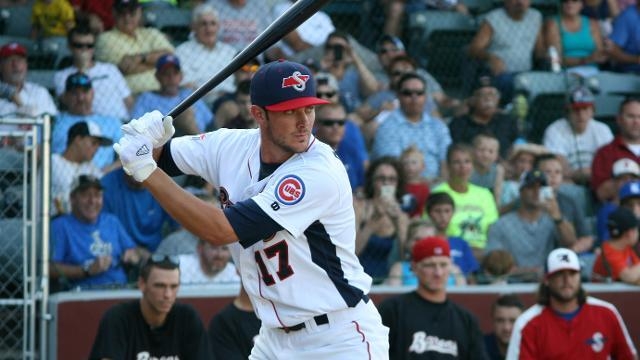 Maybe it's something in the water from Lake Mead.
How else do you explain two Las Vegas sluggers atop the list of "30 most exciting players in the Futures Game" compiled by Yahoo! Sports columnist Jeff Passan? The All-Star Futures Game will be played at 2 p.m. (PDT) Sunday at Target Field in Minneapolis, with MLBN (314) televising it.
It's no surprise that Passan picked Kris Bryant, everybody's favorite minor league slugger.
Passan wrote what every Cubs fan is thinking: "The best hitter in the minor leagues has nothing left to prove in the minor leagues." Bryant, who starred at Bonanza High School and the University of San Diego, is hitting .348 with 30 home runs at stops with the Iowa Cubs (Triple A) and Tennessee Smokes (Double A) this season.
But Passan only picked Bryant at No. 2.
Who's No. 1?
Joey Gallo, the former Bishop Gorman star.
Gallo, a Texas Rangers farmhand, "generates more pop from his left-handed swing than anyone," Passan wrote. "Last year, he was all raw power, whacking 40 home runs in 111 games." This season, Gallo has 31 homers with the Frisco RoughRiders (Double A) and Myrtle Beach Pelicans (Single A).
Oh, yeah, Passan put flame-throwing right-hander Noah Syndergaard, who is spending time with the Las Vegas 51s on his way to the New York Mets, at No. 6 on his list.