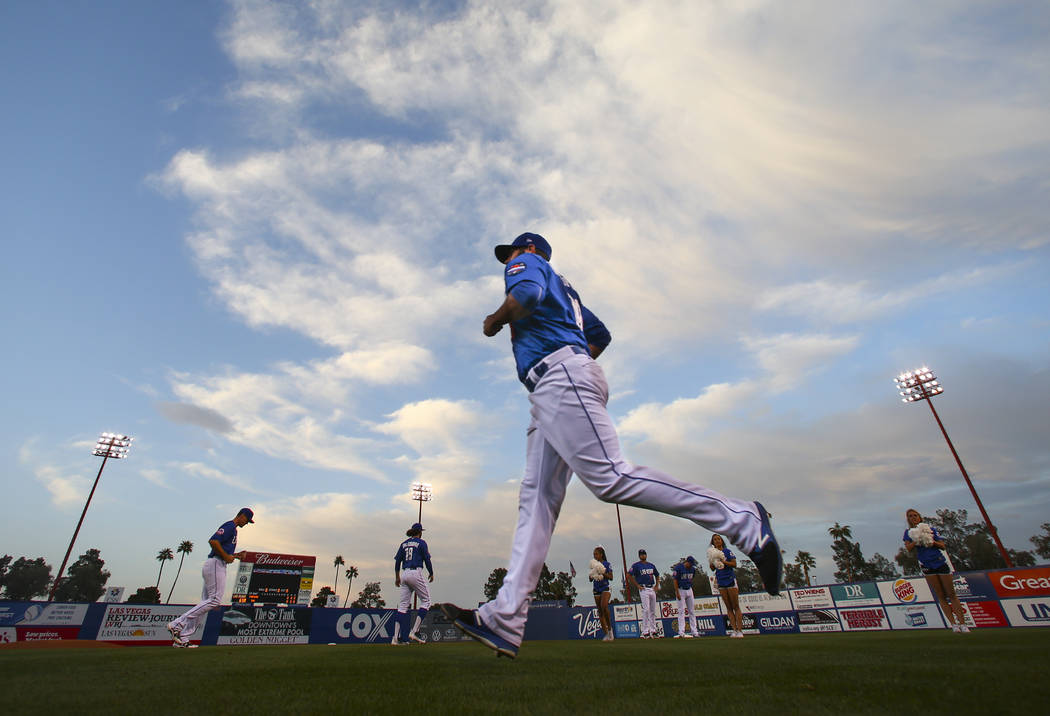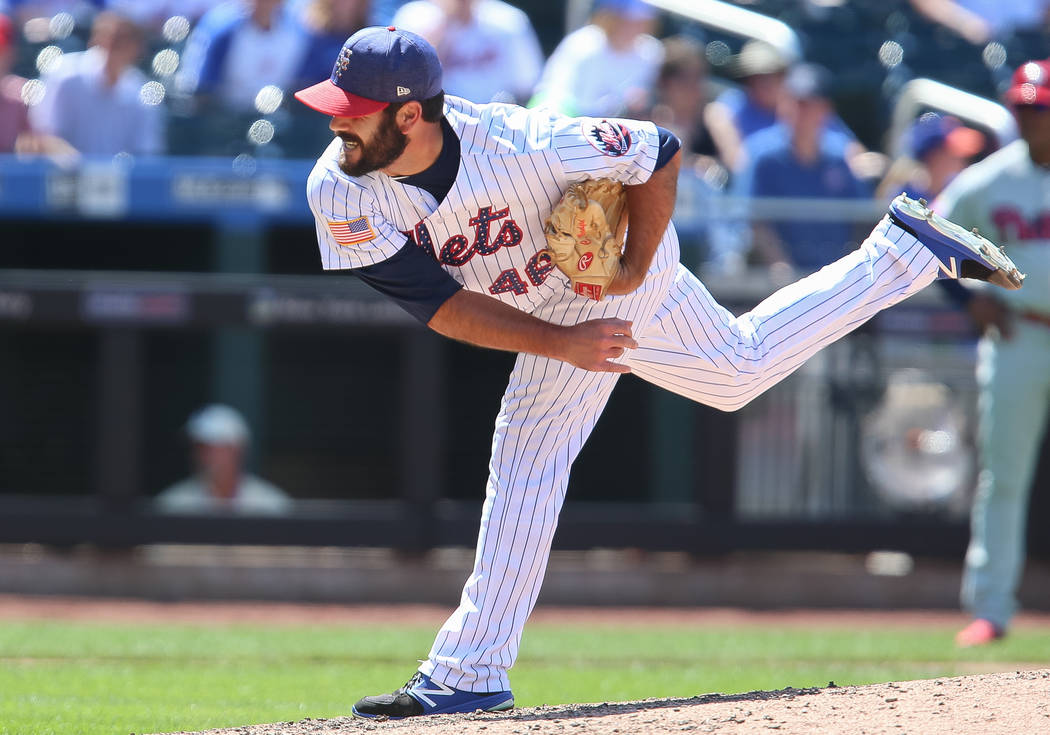 Chasen Bradford was at his home in Henderson the morning of June 22 when manager Pedro Lopez rang him up.
"He said 'You have a flight at 12:45 (p.m.) to meet the team in Los Angeles," Bradford recalled. "I go 'What team?'"
After spending parts of four seasons in Triple-A, Bradford finally got his first crack at the big leagues in June with the New York Mets.
"It just came out of nowhere," Bradford said. "I went downstairs and told my mom 'You're going to have to book a flight to Los Angeles. She goes 'For what?' I go 'Because I'm meeting the team there.' She goes 'No way.' There were some expletives in there but we'll leave those out. She said 'No way,' and she started crying and she was excited. I think that was the coolest thing."
It's been a long path for the right-handed pitcher Bradford, 27, who was a 35th-round draft pick out of Central Florida (via the College of Southern Nevada and Silverado High) in 2011 and has been in the Mets system since then.
He has a sub-3.50 ERA in nearly 400 minor league innings, including a 4.01 ERA with 10 saves in 33 2/3 innings with the 51s this season, but had been stalled out at Triple-A.
Though his trip to the majors was brief and Bradford was optioned back to Las Vegas on July 17, he vowed to return to New York.
He made his first major league appearance on June 25 and pitched a scoreless inning, though he said he was freaking out, his mind was racing and his heart was pumping.
"Everybody I talked to after, they were like 'You looked super calm,' and I was like 'Well I wasn't,'" Bradford said. "I think you saw it in the first two outings, I don't really walk that many people and I walked two guys in two innings, so it was like 'Yeah, there's still a little bit of nerves there. I think I did relatively well for the first time. Obviously there's stuff to build on and I would like to do better."
Bradford gave up five runs in five outings, though three of the appearances were scoreless.
Three of those runs came in 1 1/3 innings against the Phillies and he gave up two runs in two innings against Colorado on July 16, his last outing before being sent back to Las Vegas.
"I thought three of the five games were real good," Las Vegas pitching coach Frank Viola said. "One game he gave up three runs but in listening to it, it sounded like it wasn't rocket here, rocket there. It was bloop here, seeing-eye hit there. I thought all things considered, he did very well."
Working on changeup
Now back in Triple-A, Bradford has identified a couple things to work on.
One is his sinker command — he said he thought he was rushing a little bit and getting a little up in the strike zone.
He's also working on his changeup, which he said he needs to throw more to righties.
"I was kind of a two-pitch pitcher when I was there and they really want me to be a three-pitch pitcher and have that changeup because it is a good changeup," Bradford said. "It has been."
Right now, the focus is on knocking a couple mph off his changeup.
"We've got to get a little more contrast off his fastball," Viola said. "His sinker is 89-91 (mph) consistently. His changeup is 84-86. I'd like to get it down to high 70s, low 80s."
If he can get those things figured out, he'll potentially find himself a return ticket to New York, likely in September, if not before then.
"I'm thrilled for him to get the opportunity and hopefully he's showed enough that they're not afraid to hesitate in the future to give him another opportunity," Viola said. "He's earned that."
More 51s: Follow all of our Las Vegas 51s coverage online at reviewjournal.com/51s and @RJ_Sports on Twitter.
Contact Betsy Helfand at bhelfand@reviewjournal.com. Follow @BetsyHelfand on Twitter.