Las Vegas 51s get more than 2,000 suggestions for name change
Updated April 20, 2018 - 11:23 pm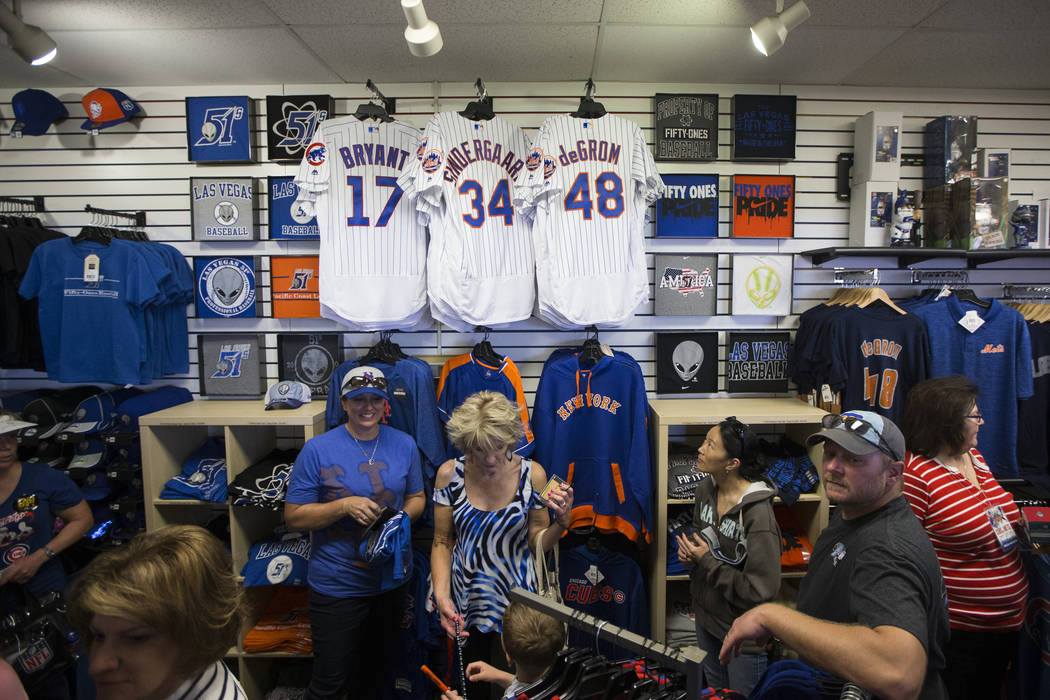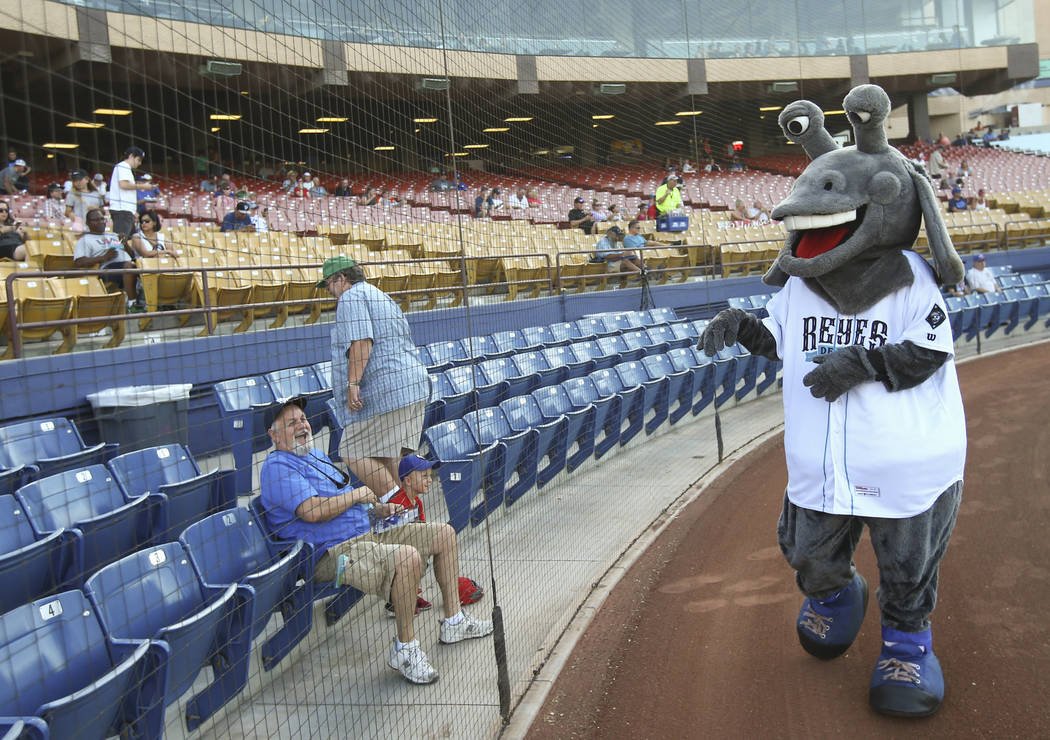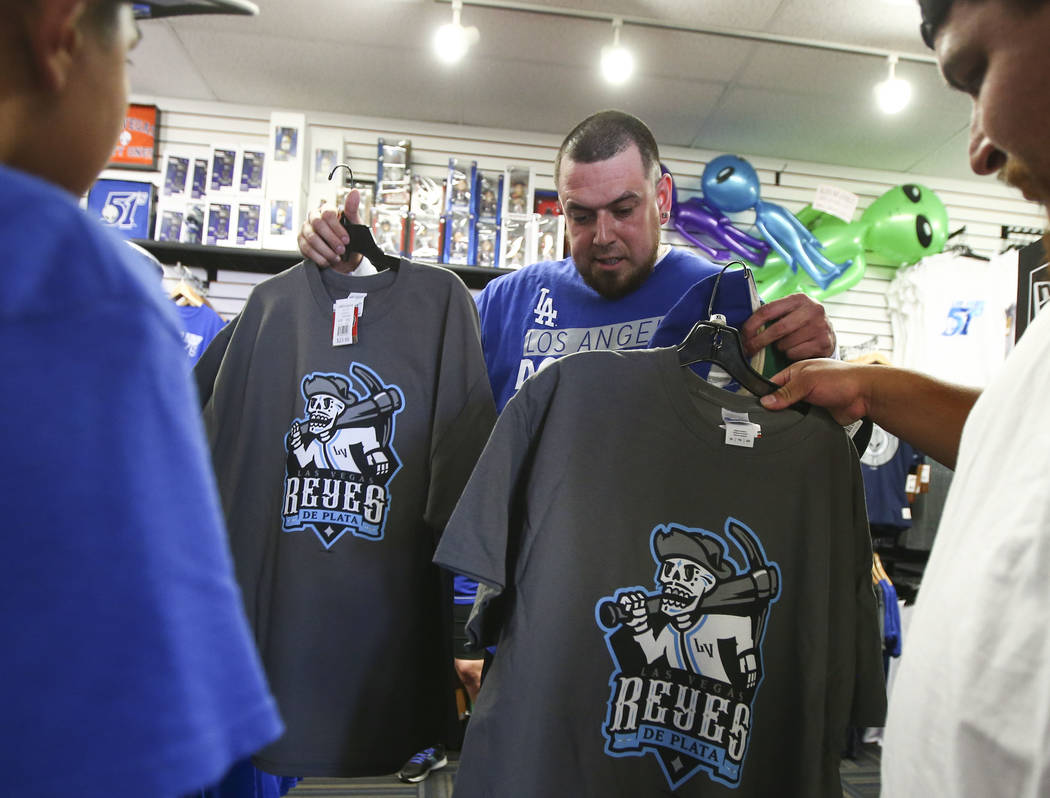 When general manager Chuck Johnson was sifting through fan suggestions for a new name for the 51s he came across more than a few recommendations for "Baseball McBaseball Face."
Rest assured, the 51s will not be taking on that moniker when they change their name next year.

But the survey results from this week soliciting fan input as the team rebrands itself has generated plenty of useful input.
As of Friday afternoon the 51s had received more than 2,000 suggestions, Johnson said.
Many fans have asked why the 51s are changing their name in the first place, or have suggested the team revert to its first nickname, the Stars.
But generally, fans seem happy about the rebrand. In a Twitter poll that garnered 120 responses, 60
percent is in favor of the team's decision.
"I've never been sold on the whole alien thing," season ticket holder Abigail Aguilar of Las Vegas said. "It's kind of hokey. I guess for people who live here in Las Vegas who have been here a long time and were here for maybe the nuclear testing, the whole Area 51 thing makes sense, but otherwise I'm not sold on it."
Longtime season ticket holder Leah Abrams of Summerlin said she is perfectly happy with the team's current nickname.
"I think it's unique and certainly special to Las Vegas," Abrams said. "Nobody else could have that name."
But still, she said she understood the decision to change the name now.
"The timing is perfect," Abrams said. "If you're going to do it, now is when they should do it."
One new name she likes is "Silver Kings," a popular suggestion as the 51s play as the "Reyes de Plata," which translates to "Silver Kings," during most Tuesday home games already.
That name is also Aguilar's preferred choice.
"Silver mines, the Silver State, it would fit well with the Golden Knights. The miner, prospector kind of fits in with UNLV and the mountain man for that," Aguilar said.
Johnson said many of the suggestions they've received either make reference to the gaming industry, military background because of the Nellis Air Force Base, indigenous species or names that he said play off the "sinister" side of Las Vegas, like the Mobsters or Hitmen.
He said he didn't anticipate the team using a name with a gaming reference.
"I would think so just because of the stigma that still kind of exists between baseball," Johnson said. "Baseball seems to be the last one that's going to bridge that gaming gap."
The change will come in conjunction with a move to a brand-new stadium in Summerlin and an affiliation change as the New York Mets will be leaving for Syracuse.
Rebranding gives the team a chance to "restart and rejuvenate the whole identity of the team," team president Don Logan said, and that's a sentiment that has caught on with fans, too.
"The younger people don't know about it," season ticket holder Mike Vierow of North Las Vegas said of the reasoning behind the team's current nickname. "And old people who have been around during that probably are unhappy that they're going to change the name but I would like to see them change the name and uniforms and everything else.
"Just a whole new start, new stadium, new uniforms, new everything."
More 51s: Follow all of our Las Vegas 51s coverage online at reviewjournal.com/51s and @RJ_Sports on Twitter.
Contact Betsy Helfand at bhelfand@reviewjournal.com. Follow @BetsyHelfand on Twitter.