Las Vegas 51s, Lights FC players adjust to sharing Cashman Field
August 15, 2018 - 4:50 pm
Updated August 15, 2018 - 11:18 pm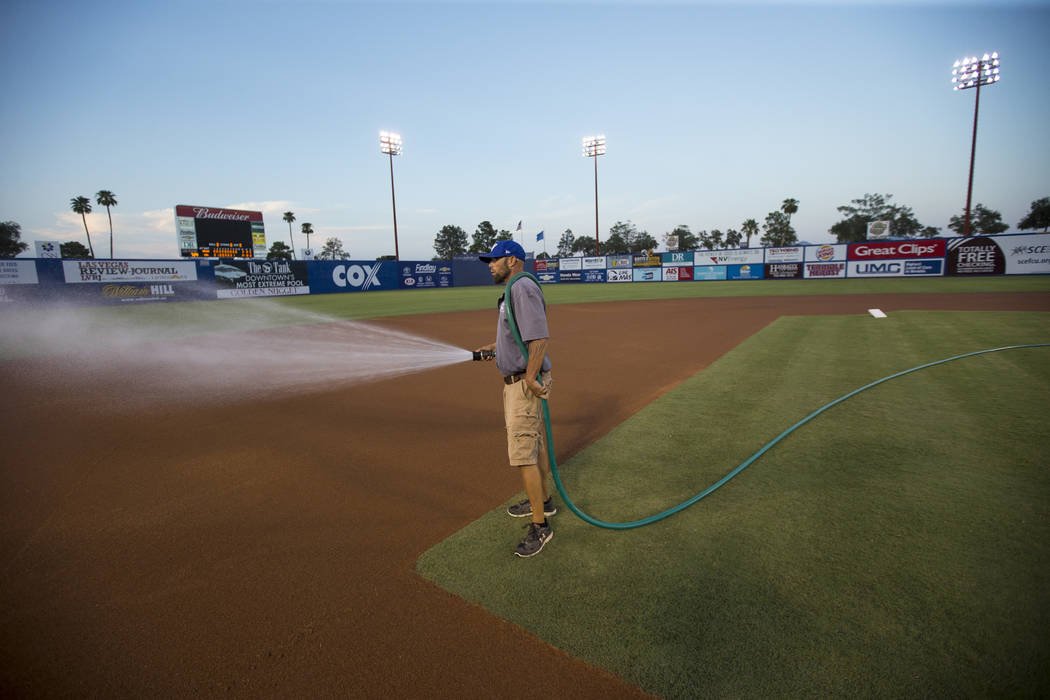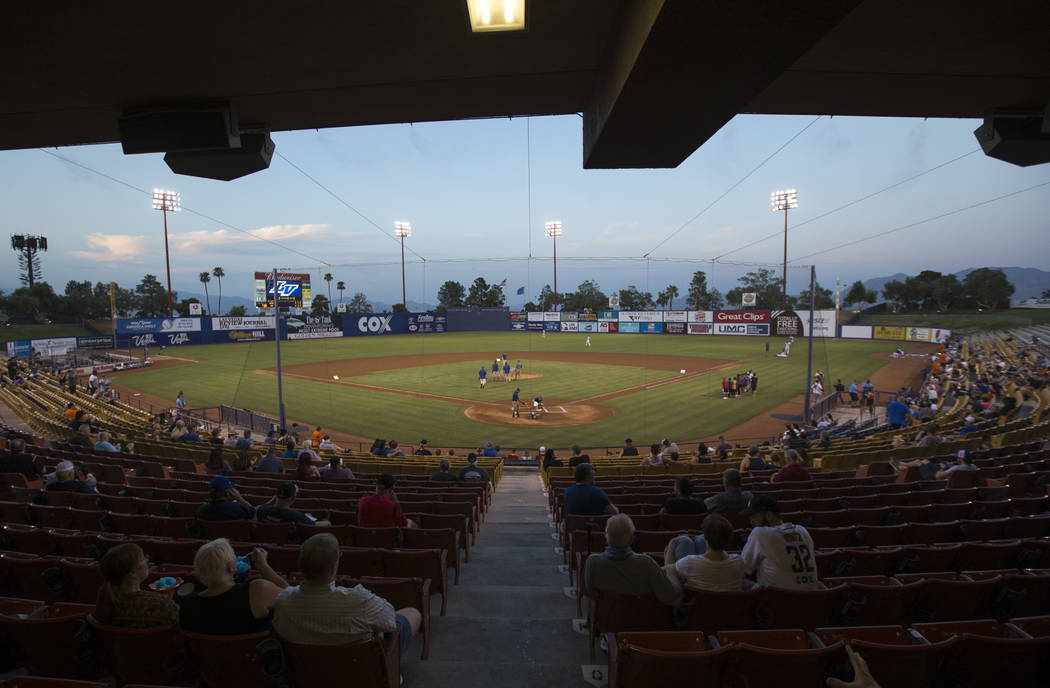 The Lights FC found the turf at Cashman Field about as uneven as its performances early this season.
The first few times the venue was changed from a baseball to soccer stadium, there were spots where the height of the infield grass didn't quite match up with the rest of the field. But things have improved in the subsequent months and representatives from both teams now speak positively of their shared home.
"The last game that I played (on Aug. 4), I felt it (was good)," Lights forward Juan Carlos Garcia said. "I felt the difference. I felt it was more stable."
Midfielder Matt Thomas said he feels the turf at Cashman, which will be home to just the Lights (7-11-5) next season, has improved as well.
How the field would hold up was the biggest question when it was decided the two teams would share the space in 2018, which is why Cashman Field groundskeeper Collin Doebler and his crew took some added steps in the offseason to prepare.
They installed a new type of Bermuda grass that is used at stadiums around the country and more suited for the added amount of traffic on the grass, he said. Then after the field switches from a soccer to baseball venue, it's checked by the landscaping company BrightView to make sure it fits Minor League Baseball's criteria.
"No matter what, even once we get the sign off, we always go out and we do our own touch up on it and get it exactly how we like it because we know how these guys want it. Each guy's a little different," Doebler said.
And so far, there have been few complaints about the condition of the field, especially later in the season as the process becomes more seamless.
"It's having an effect on it. That said, (Dominic Smith is) the only one, he got hit in the shoulder by what he thought was a routine ground ball that got on him quick," 51s president Don Logan said. "A guy from Reno, he complained to me. He just said the field's not playing as good as it was last year, but all in all, the grounds crew has done a great job. For one year, we're going to do just fine."
One high traffic area is where the soccer refs run back and forth on the sideline. But they've been able to address it and haven't had as many problems as other teams around the Pacific Coast League and United Soccer League with similar arrangements.
PCL and USL teams in Reno, Nashville, Tennessee, and Fresno, California, also are sharing stadiums this year.
"At the beginning of the year, a couple times we'd get back from road trips and there were a few more divots than when we left but they've done a great job getting ready for us, and it hasn't been an issue," outfielder Zach Borenstein said.
Borenstein, who previously played in Reno, said that field's surface was a bit different so it was affected more. Other stadiums around the league have had worse problems.
"We have a lot of teams that are trying to do both and we're having, within our whole industry, within this league, we're having a lot of complaints," Logan said. "There are a couple stadiums that are having big issues because their fields aren't holding up. They don't have a good a groundskeeper as we do in Collin or they're not putting the time and money into it like we are."
Doebler said both teams have been open and understanding and communication between everyone involved has helped things run smoothly.
"I know when they play a soccer game on it or if they want to practice on it, there's going to be divots, there's going to be this and that but … we were already looking at this a year ago, how we wanted to set up our process to handle two sports here, and I believe that process, we're in pretty good shape," he said.
Contact Ben Gotz at bgotz@reviewjournal.com. Follow @BenSGotz on Twitter. Contact Betsy Helfand at bhelfand@reviewjournal.com. Follow @BetsyHelfand on Twitter.