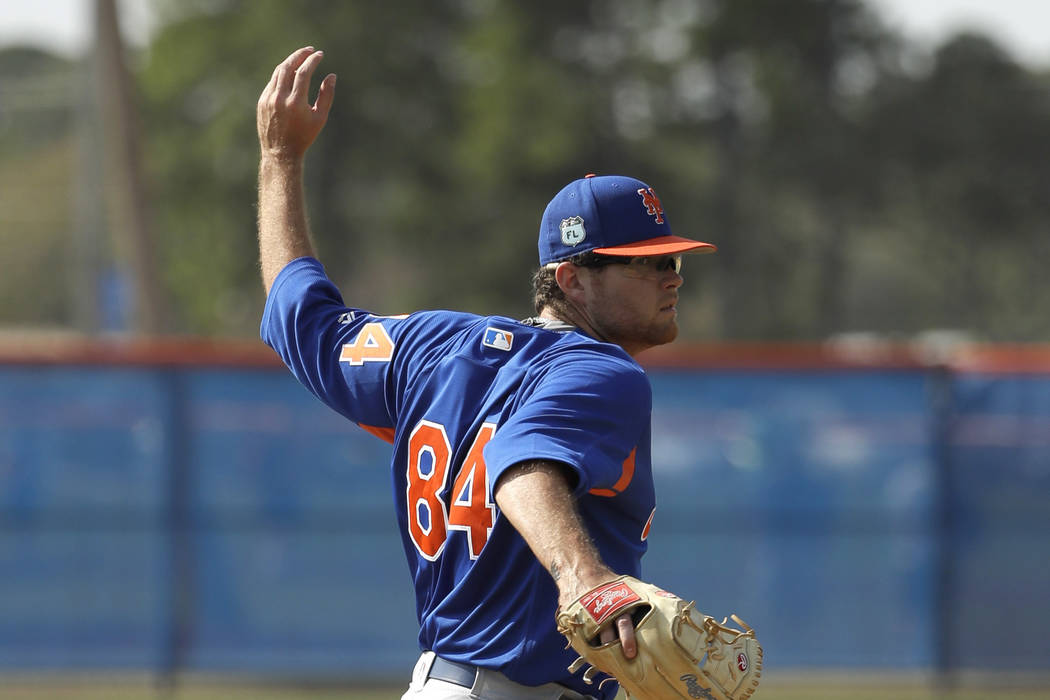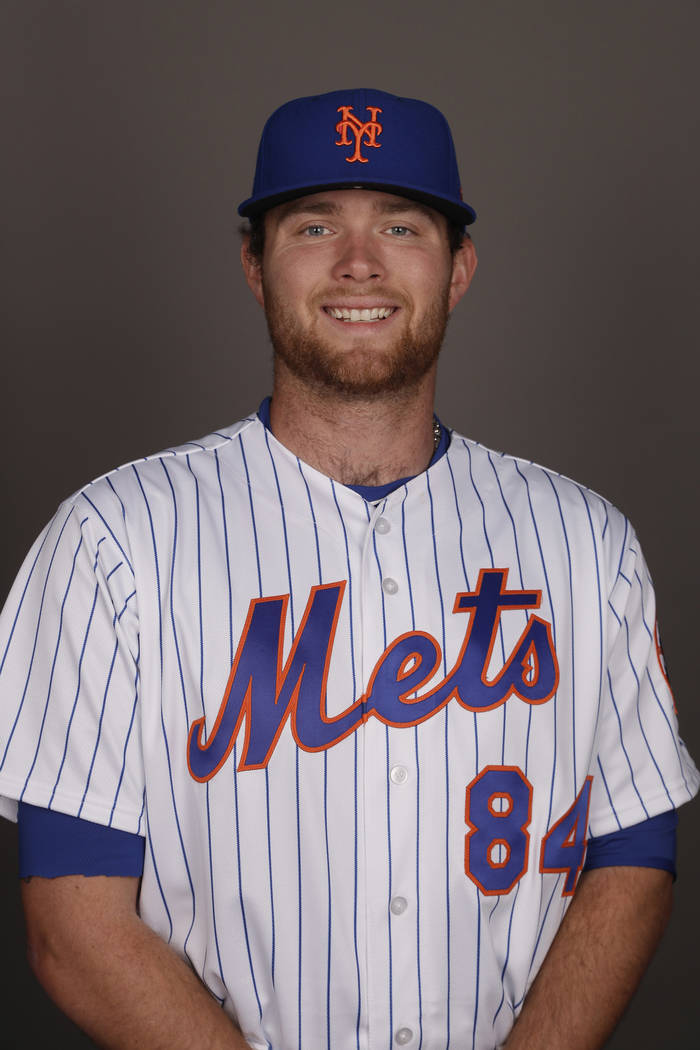 PORT ST. LUCIE, Fla. — The first time David Roseboom took the ball in a Grapefruit League game for the New York Mets, five-time All-Star Victor Martinez was standing 60 feet 6 inches away, staring back at him.
Roseboom struck him out on three pitches, all swinging strikes.
Not all of Roseboom's appearances on the major league side went quite as seamlessly this spring, but the reliever, who appears bound to break camp with the 51s, was happy to just get the experience.
"I wasn't as shellshocked as I thought I would be," Roseboom said. "It was more fun than it was intimidating my first experience over there, and it only made me hungrier to get back over there."
The left-hander was a nonroster invitee to major league camp after a highly successful season at Double-A Binghamton.
Roseboom went 1-1 with a 1.87 ERA spanning 57⅔ innings over 52 games in 2016, converting 14 saves in 15 attempts.
"Roseboom I've heard nothing but great stuff about," 51s pitching coach Frank Viola said. "Glenn Abbott, his Double-A pitching coach in Binghamton, just raved about him. He said every outing was a great outing."
The 24-year-old was selected in the 17th round of the 2014 draft by the Mets and has a 2.26 ERA in three professional seasons.
"He's full-out all the time," Viola said. "He's that type of a relief pitcher. He's got a fastball, he's got a slider and he's got an unbelievable changeup. He just totally dominated Double-A ball last year. He ended up closing at the end of the year for them, so he's not afraid to have the ball in his hand."
After finishing the season at Double A, Roseboom headed to Port St. Lucie for instructs in September.
On his way, he ran into minor league pitching coordinator Ron Romanick, who had a suggestion or two, starting with quickening his delivery.
"Ron was happy to see me in the airport, and he said, 'This is what we're going to work on while you're here,' so he laid the foundation for it," Roseboom said. "It was the first time we really had time to work on it, because as a bullpen guy, you don't have five days in between your outings to work on stuff."
After using that time to get more comfortable with his new delivery, which included cutting down on his leg kick, Roseboom headed to the Arizona Fall League, where he led the Scottsdale Scorpions — a team comprised of prospects from the Mets, Giants, Angels, Yankees and Phillies — with a 0.79 ERA in 11⅓ innings.
Roseboom called it a "great privilege" to represent the Mets among some of the top prospects in Major League Baseball.
He also said he used that experience as a jumping-off point to prepare for his first big league camp.
"I showed myself that I could hang with those guys, so why couldn't I hang with the guys over (at major league camp)," Roseboom said. "(I) just didn't change myself, didn't change how I pitched."
Months later, the results at major league camp weren't exactly pretty — nine runs in 5⅓ innings — but Roseboom said camp was everything he hoped it would be.
"It was his first time in big league camp in front of big league managers and coaches, and I think he was just trying a little too hard," Viola said. "But once he settles down, he's got a really good idea of how to pitch, and he's going to be used, I don't think there's any question, late in the game this year on numerous occasions, and I think he's going to have a terrific year."
Contact Betsy Helfand at bhelfand@reviewjournal.com. Follow @BetsyHelfand on Twitter.
DAVID ROSEBOOM FILE
Age: 24
Position: Relief pitcher (left-hander)
Draft: Taken in the 17th round in 2014 by the Mets
Minor league career stats: 112 games, 143 1/3 innings pitched, 5-3 record, 2.26 ERA, 26 saves, 148 strikeouts