Mets won't rush top prospects Rosario, Smith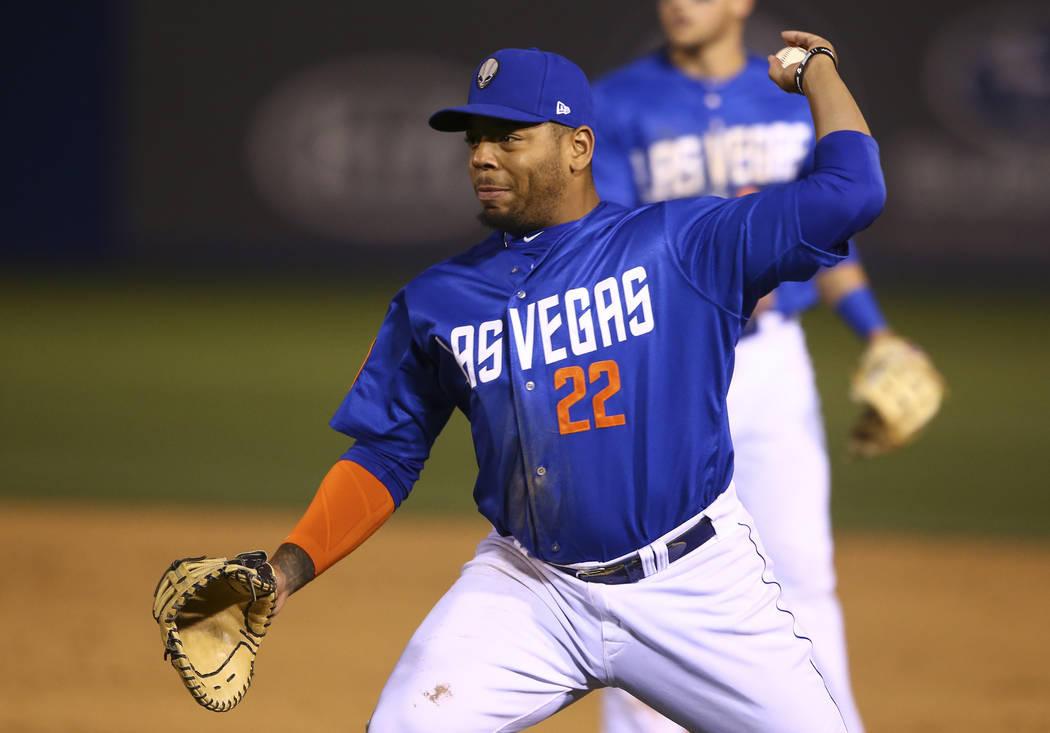 Mets fans are calling for them.
The Mets, however, are not.
With Jose Reyes struggling and Lucas Duda on the disabled list, many fans have decided that Amed Rosario and Dominic Smith, the organization's two top prospects, are the answer to the Mets' woes.
The Mets, though, have made it clear that they're not going to rush the two, despite their hot starts at Triple-A.
"We're very happy with the way they've started. I don't think it accelerates any timetable but I think it's starting to confirm what we've all believed," Mets general manager Sandy Alderson told reporters in New York last week. "They're top-level prospects and they've got a good future with the Mets."
Sunday, Rosario, who is now hitting .403, went 3-for-5 with one run and an RBI to extend his hitting streak to nine games.
Smith, meanwhile, added two hits, scored two runs and drove in one. He's now hitting .324 on the season.
Both are highly touted defensively, too.
It's clear their time is coming. But it's also clear that time is not yet.
"The one thing that we have to make sure we keep telling these guys is that when the time is right, they're going to call your name," manager Pedro Lopez said. "I don't think they should be worried too much about what's being said out there about whether they should get called up or not."
For two players active on social media, it would be practically impossible for them to miss fans calling for them to be promoted. It's something that could potentially be a distraction, but Lopez said they were both good kids with good heads on their shoulders.
"This is their big leagues right now. They're playing like it," Lopez said, adding that since he's been with the Mets, the organization has done a good job promoting players at the right time. "They're playing well. They're doing a really good job and I don't think they should be worried about what goes on in New York."
Reynolds returns
Matt Reynolds returned to the lineup for the 51s on Sunday for the first since Wednesday.
Reynolds was pulled after one at-bat on Wednesday with a tight hamstring and Lopez had said they were doing it as a precaution so as to not make the injury worse.
Reynolds went 2-for-4 and scored two runs in his return.
Upcoming at Cashman
The 51s will return to Cashman Field on Thursday after an eight-game road trip to California.
Thursday will be Budweiser Dollar Beer Night at the park. On Friday, they'll host Star Wars Night, which will be capped off with fireworks.
On Saturday, 1983 Las Vegas Stars throwback jerseys will be given out to the first 2,500 fans in the park and Sunday, fans can bring their four-legged friends to the stadium as part of Bark in the Park.
Contact Betsy Helfand at bhelfand@reviewjournal.com. Follow @BetsyHelfand on Twitter.