Miami Marlins could be sold to Derek Jeter, Jeb Bush group for $1.3B
Updated April 25, 2017 - 2:29 pm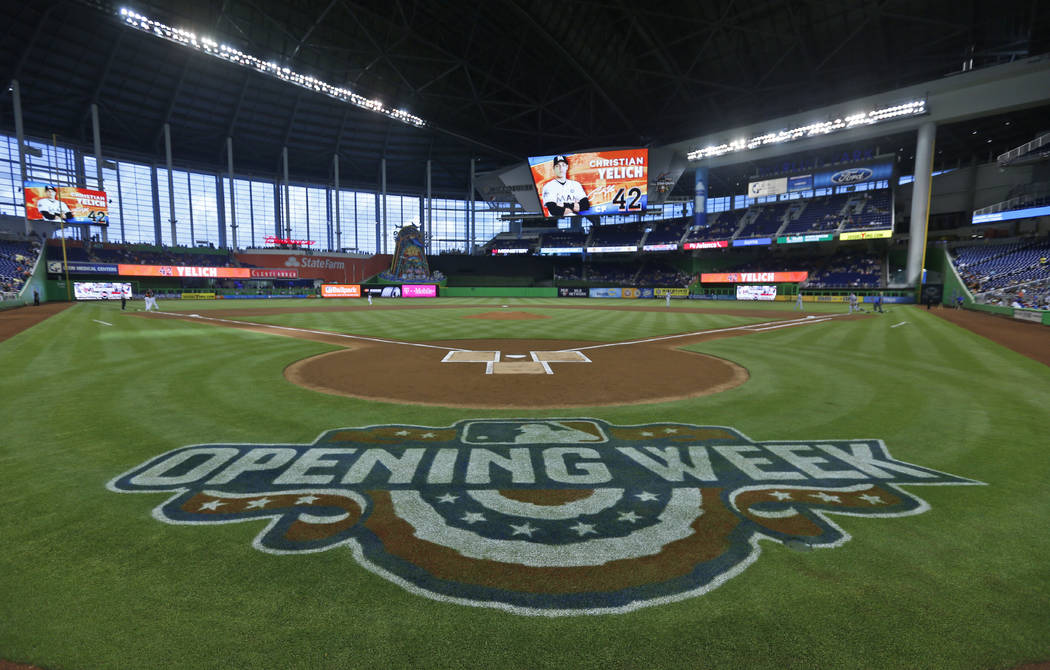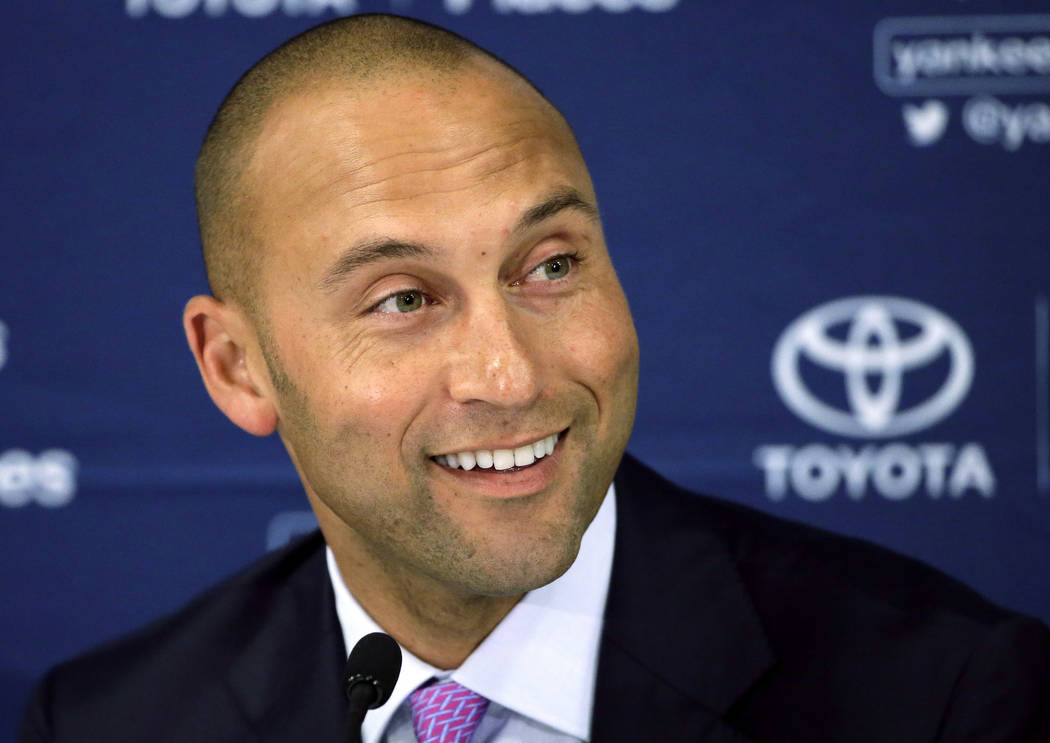 Former New York Yankees star Derek Jeter and Florida Governor Jeb Bush are the leaders of a group that won an auction to purchase the Miami Marlins, multiple media outlets reported on Tuesday.
The group made a bid of $1.3 billion to purchase the team from owner Jeff Loria, according to the reports.
Loria, a New York art dealer, bought the team in 2002 for $158 million. Forbes reported that the franchise was valued at $940 million.
There has been no official confirmation of the deal, and details of the accepted bid have not been made public.
The Miami Herald reported that the team and the Bush-led group are optimistic that a deal can be finalized, although it may be months before the purchase is complete.
A change of ownership requires approval from Major League Baseball. Theoretically, the move could be approved at the next Major League Baseball owners meeting, which is scheduled for May 16-18 in New York.
The Herald also reported that Bush is expected to be the owner in control of franchise decisions.
Bush is a former presidential candidate, and his brother, former President George W. Bush, owned the Texas Rangers at one time.
Jeter, a future Hall-of-Famer, is a resident of Florida, and has said in the past that he would like to own a team.
Other bidders included Quogue Capital LLC founder Wayne Rothbaum, and Solamere Capital co-founder Tagg Romney. Former major league pitcher Tom Glavine was part of the Romney group.
Bloomberg reported that Loria had been close to completing a deal with the Kushner family, but no agreement was reached. The Kushners are relatives, by marriage, to President Donald Trump's family.
The team has drawn small crowds in recent years, but it has averaged 24,313 in home attendance this season, which ranks 24th out of 30 teams.
The Marlins suffered a huge blow late last season when highly popular star pitcher Jose Fernandez was killed in a boating accident.
The ballpark, Marlins Park, is relatively new, having opened in 2012.